Local Government (Cumbria)
Commons Hansard
5 Jun 2007
Mr. Eric Martlew (Carlisle): This is an unusual debate to the extent that if they can catch your eye, Sir John, four of the Cumbrian Members of Parliament will speak in the debate. Two Cumbrian MPs will not be speaking, not because they do not wish to, but because they are Ministers and so are unable to do so today. My right hon. Friend the Member for Barrow and Furness (Mr. Hutton) has sent his apologies and my hon. Friend the Member for Workington (Tony Cunningham), who is a Government Whip, is present, but unable to speak. That is a great pity, because he was, of course, the last directly elected Member of the European Parliament for Cumbria and his expertise would have been very helpful.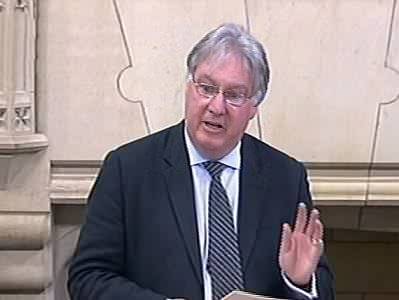 I hope that my hon. Friend the Member for Copeland (Mr. Reed) will be able to speak. He has not been in the House for very long, but has made a fine reputation for himself. He is a fine defender of his constituents and, as he was born and brought up in Copeland, knows the area very well. I am pleased to see that the hon. Member for Westmorland and Lonsdale (Tim Farron) has agreed to speak, although judging by his press release, I would have thought that this is his debate, and not mine. However, I am very grateful to him for coming today. Furthermore, this is probably the first time in 20 years that my neighbour the right hon. Member for Penrith and The Border (David Maclean and I have agreed publicly about anything, although I must say that we work together behind the scenes on behalf of our constituents fairly frequently.
What is the reason for this debate? I am frightened that the Government will make a mistake that will have an adverse impact for decades to come on the communities that make up Cumbria. That mistake would be to create a Cumbrian unitary authority. I shall provide a brief history of Cumbria - it is brief because the county was created only in 1974 by a Tory Government. There was no logic behind its creation; it is an amalgamation of the counties of Cumberland and Westmorland, the county borough of Carlisle, the Furness part of Lancashire, the country borough of Barrow and a bit of north Yorkshire, which was thrown in for good measure. It was realised at the time that Cumbria was a very large and diverse county, and six district councils were created to acknowledge that. I do not want this Labour Government to compound the mistakes made in 1974. Cumbria has never worked well, and I should know. I was a councillor on the shadow authority in 1973 until I resigned in 1988 and had the privilege of being the chair of Cumbria county council for two years. I do not blame the individuals involved in the county - I blame its size.
The Cumbrian bid document is called "One council, One vision, One voice" - Cumbria has always been a bit short on vision. In the document, the county council states rightly that the unitary authority would not constitute a takeover by the county of the district councils, but would be a brand new authority that would take its own decisions. The document goes on to state that the new unitary council would cap council tax rises at less than 4 per cent. for the first three years. Will the Minister tell us whether those who produced the document have the power to do that?
The documents goes on about the "one voice", but the diverse communities of west Cumbria, Eden Valley, Carlisle, South Lakeland and Barrow cannot speak with one voice. For a start, we have different accents and traditions, our industries are different and we vote differently politically. I am not being parochial; all I am saying is that the county is too big. Cumbria constitutes 48 per cent. of the land mass of the north-west region. It should be classed as a sub-region. Its largest centres of population are Carlisle and Barrow, which are 90 miles apart. The Minister has a fine reputation as the Member for Basildon - I am sure that she is a good constituency MP - but I wonder what she would say if we proposed to put Basildon in with Brighton, Sir John, or if we put Bournemouth in with Reading. They are 90 miles apart, but we would probably agree that it would not be a good idea.
The Minister has just finished doing an excellent job as a Minister in Northern Ireland, where local government is about to be reorganised. Northern Ireland is twice the size of Cumbria and has three times the population, and yet seven unitary authorities have been proposed there, each with 60 members, plus, of course, a 108-Member Northern Ireland Assembly. Let us compare that with Cumbria, for which an 84-member council is being discussed. Does that imply - I am sure that she will disagree with this - that Northern Ireland is over-represented? No, it implies that Cumbria would be under-represented.
Let me deal with the 84 county councillors. If we are going to combine the responsibilities of the district and county councils, bearing in mind that councillors can spend up to three hours either going to or coming from a meeting, we will end up with full-time councillors - and poorly-paid full-time councillors, because they do not get paid a great deal. In reality, that will mean that we will end up with retired councillors who will not be representative of the population or plugged into their local communities.
On stakeholder support, let us look at the county council's submission in the document, which contains 12 balloons from a variety of quangos and companies working extensively for the county council. They are supportive of the proposal, although not overwhelmingly so. The results of a MORI poll published today in Cumbria show that 72 per cent. of the population of the county think that a single council would be too remote. People are sometimes sceptical of polls. I asked for a referendum to take place in the spring, on the same day as the local county elections - 3 May - but the deputy leader of the county council replied:
"We could not get the paperwork together by that time. There would be a cost. It's like throwing a red herring at moving goalposts" -
her words, not mine. She went on to say:
"It would not be a yes or no answer - and the People would not understand".
Actually, I think that she was too frightened of their decision.
The county council is such a large organisation that the leader of the county could walk the highways without being recognised. I am not being derogatory about the leader; it is such a vast county that a directly elected mayor for Cumbria would not be possible. We have no Cumbria-based media. The south of the county gets its BBC regional news from Manchester and its ITV from Granada, and the north of the county gets its BBC from Newcastle and its ITV from Border Television, which is in my constituency. There are no Cumbria-wide newspapers. There is nothing to bind the county together.
I agree that there should be changes to make local government more effective and efficient. Personally, I would support two unitary authorities based on the boundary committee's 2004 proposals, which would split the north and the south. However, that is not to be - it may be for another day, but it will not happen now. However, the Government should insist on the district councils and the county council working closer together. They should say to the councils, "We expect you to work together and we will require efficiency savings from you to ensure that you work together."
The Government have often been accused of not listening. The choice in Cumbria is to listen to the quangos and, some of us suspect, the civil servants, or to listen to the Members of Parliament, who know their area and the communities and, unlike the councillors on both sides, do not really have an axe to grind. We will say what we believe is right for the area, and we are the experts on Cumbria. I hope that in July, when the Government take their decision, they will turn down the recommendation for a unitary Cumbria but insist on better co-operation between the districts and the county.
+++
The Parliamentary Under-Secretary of State for Communities and Local Government (Angela E. Smith): I thank all hon. Gentlemen for their comments, but particularly my hon. Friend the Member for Carlisle (Mr. Martlew) for securing today's debate. He has achieved something that does not happen terribly often in the House in that he has secured support from all quarters and from colleagues from all parties.
I do not have time to go through some of the detail, but I should like to comment on some of the things that have been mentioned. My hon. Friends the Members for Carlisle and for Copeland (Mr. Reed), the right hon. Member for Penrith and The Border (David Maclean) and the hon. Member for Westmorland and Lonsdale (Tim Farron) have all spoken and put a powerful case for their views on the issue. It is clear that there is a strength of feeling among MPs. I can say that my hon. Friend the Member for Workington (Tony Cunningham) - the silent one who has sat beside me today - has also made his views known to me and to the Minister for Local Government. The Secretary of State for Work and Pensions, my right hon. Friend the Member for Barrow and Furness (Mr. Hutton), who cannot be with us today, has brought a delegation from his local council, Barrow-in-Furness borough council, to see me. Indeed, I shall also have meetings with representatives of one of the other districts and representatives of Cumbria county council.
A great deal of debate and consideration is taking place on this issue. My hon. Friend the Member for Carlisle said that he hopes that the Government do not make a mistake. So do I - but I can assure him that whatever the decision, it will be taken after a careful consideration of all the factors, including those that have been raised today.
To give the background, right hon. and hon. Members will be aware that in response to the invitation that the Government issued to local authorities, we received a total of 26 proposals from local authorities for the creation of unitary authorities. One of the bids was from Cumbria county council. I hope that hon. and right hon. Members will understand that I am somewhat constrained in what I can say today. We are in a legal process and matters of propriety must be taken into account, so I cannot get into the merits of specific proposals. I think that that is understood.
The reasons why the Government judged that 16 proposals could go forward to stakeholder consultation were set out in letters that were sent to councils on 27 March. The invitation for bids for unitary status was a response to the long-standing debate and consultation on the future of local government. My hon. Friend highlighted that in some cases, the existing two-tier arrangements are not as efficient and effective as we might wish. There are risks involved in a two-tier structure. There can be confusion, duplication and inefficiency between the tiers. There is a view that in some areas the appropriate way forward is to move to a unitary structure. We are looking to create more focused and better outcomes for local residents. Allowing councils that wish to take that route to come forward to make a bid is the Government's response to such views, and 16 were shortlisted for further stakeholder consultation.
The 26 proposals that we initially received were whittled down to 16 and we are using a set of criteria to consider them that it might be helpful to explain. A change to unitary structure must be affordable and represent value for money, and costs must be met from a council's existing resources. Proposals have to be supported by a broad cross-section of stakeholders in and partners of the local authority. In addition to the affordability and support criteria, the councils have to provide strong, effective and accountable strategic leadership; give genuine opportunities for neighbourhood flexibility and empowerment; and deliver value for money and equity on public services. The 16 shortlisted proposals were examined and taken forward.
We are now in the process of a public consultation, which lasts for 12 weeks up to 22 June. I welcome today's debate as a contribution towards that consultation. I hope that right hon. and hon. Members will also make their views known during the more formal process. The Government have said that we would welcome responses to the consultation from key partners and stakeholders in the areas that would be affected by the proposals. That means that we welcome views from local authorities, the wider public sector and the business, voluntary and community sectors, but it is open to anybody who has a comment to make to respond to the consultation. I assure all hon. right hon. Members that we will carefully consider all the views that are put to us before a decision is taken.
I also take on board the comment that whatever happens with unitary structures, if anything, there have to be better ways for two-tier local authority areas to work. My hon. Friend the Member for Carlisle and the right hon. Member for Penrith and The Border said that. In some areas, authorities have offered to be pathfinders. We must recognise that although a unitary structure would be the most appropriate structure in some areas, it is not the case in every area. We need to see more effective working arrangements that overcome the risks of confusion, duplication and inefficiency. Those risks must be dealt with.
The process is based on a devolutionary principle. The bids come not from above from the Government, but bottom up from local authorities. That is why we issued an invitation to local authorities to come forward with their views on whether they thought that the process was appropriate for them. Those of us who are committed to the public sector and public service want to ensure that we get the best possible outcomes for local residents, whatever the structures and whatever the outcome of the process. That is why we are asking all local authorities, whether or not they have a unitary structure, to have better working relationships across local government.
My hon. Friend the Member for Carlisle asked a specific question about expenditure and read an extract from the brochure from Cumbria county council's bid for unitary status, in which it stated that it would ensure that the rate increase was capped at 4 per cent. for the first three years, I believe. It is for county councils to set their own expenditure plans, but anew authority would have the ultimate say on the expenditure plans because it would be a new authority. The implications of that are being worked through and a working group has been established to look at those specific issues. Key stakeholders such as the LGA and the unions are involved. The Local Government and Public Involvement in Health Bill will enable flexible arrangements, subject to its passage through Parliament. At the end of the day, although plans are set by county and district councils, any new authority would have the authority to make its own expenditure plans and to decide on the appropriate rates.
Although I have not had long to speak, I have rattled through. This debate might get the world speed-speaking award. I thank all Members for their comments. I assure them that all the comments made today will be taken into account.
The full debate may be read at:
http://www.publications.parliament.uk/pa/cm200607/cmhansrd/cm070605/halltext/70605h0008.htm#07060543000005
Return to Homepage | House of Commons Contents
On behalf of Eric Martlew, 3 Chatsworth Square Carlisle Cumbria CA1 1HB