LGBT+ Over50s County Durham
News
Huge increase in local homophobic hate crime
20 Aug 2022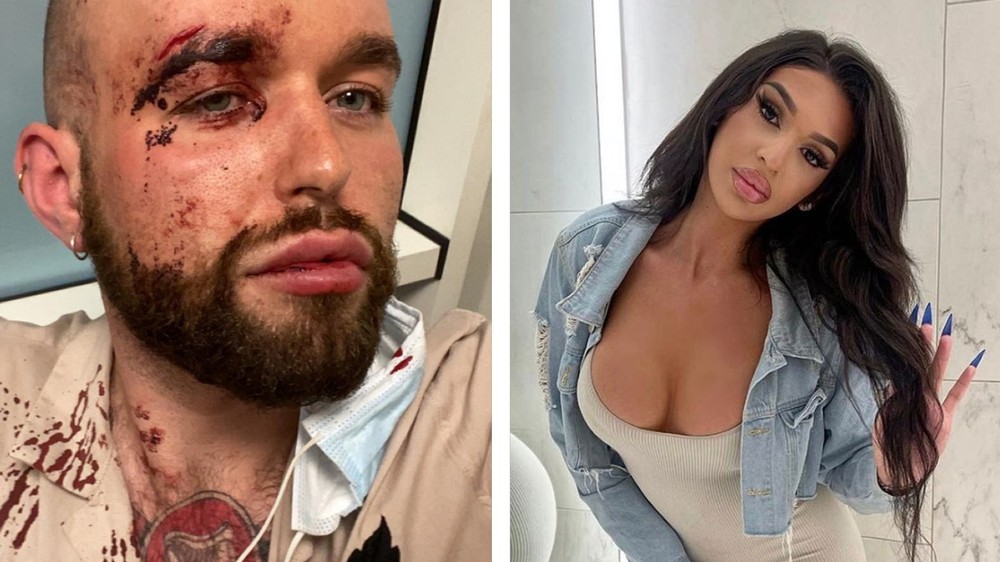 In Durham there was a 225 percent year-on-year increase in reports based on homophobic incidents, with reports rising to 198.
This follows a national trend with a sharp rise in almost every police area in the UK over the past year. And yet these figures are only part of it because so many go unreported.
Full story
---
Monkeypox vaccine runs out
19 Aug 2022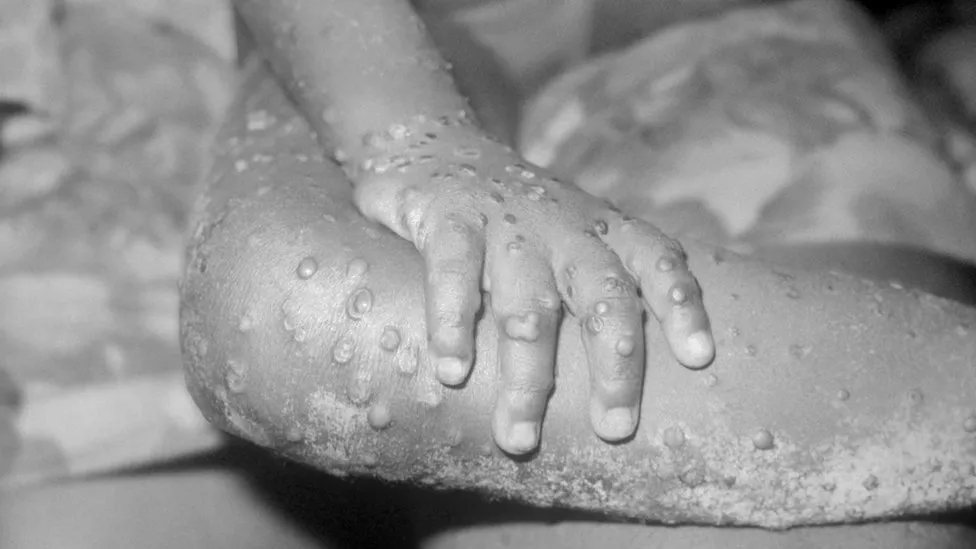 A shortage of the monkeypox vaccine has led to the rollout being paused.
The pause could be several weeks long. The infection is spread through close bodily contact and MSM have been the largest group affected so far. There have been more than 2,600 cases of monkeypox in the UK so far and currently about 75% of monkeypox cases are in London,
Full story
---
Gareth Thomas sued over HIV
9 Aug 2022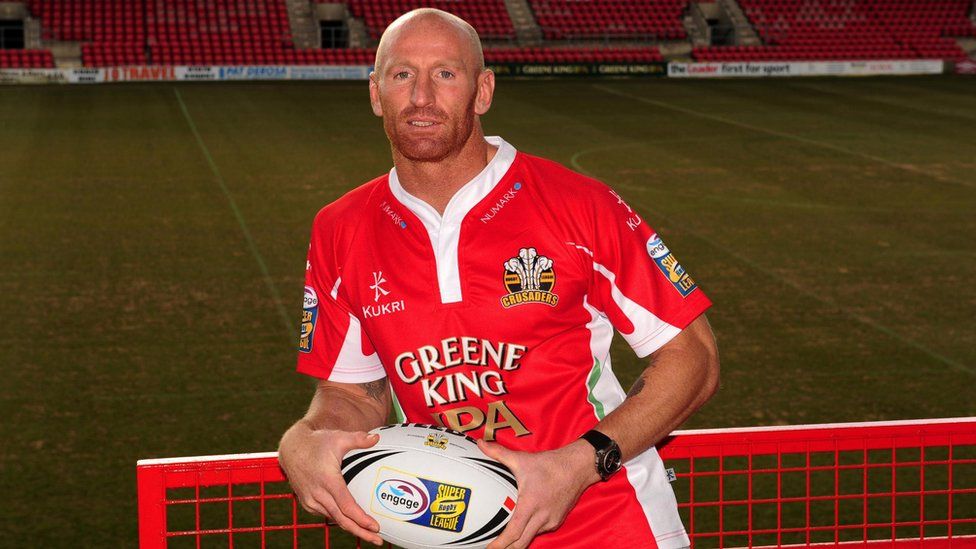 Welsh international rugby star Gareth Thomas is being sued by an ex-partner for allegedly giving him HIV.
Ian Baum has alleged Mr Thomas hid his HIV status, "failing to take reasonable care" to ensure he did not pass it on. Mr Baum is suing Mr Thomas for £150,000.
Full story
---
First AGM
21 May 2022
The first Annual General Meeting of the group was held on 21st May 2022.
This was held at Newton Hall Community Centre and attended by about half of the paid up membership. The outgoing Chair gave a comprehensive overview of the origins of the group and what had been achieved.
The Treasurer presented a financial report with details of income and expenditure and was able to announce the group has a healthy ban balance.
Elections took place for the committee; a new Chair was elected, the treasurer, membership secretary and social secretary were re-elected. Other members were elected to the committee 'without portfolio'.
Members were asked about future ideas for activities and the direction - many post-it notes were filled in.
The outgoing Chair was warmly thanked for all their hard work over many years on behalf of the group.
Lavish cakes were provided by a member with obvious expertise in this area.
Next year's AGM will be on Saturday 20 May 2023.
---
Ensure Trans people are fully protected under any conversion therapy ban
22 April 2022
A parliamentary petition has already attracted over 100,000 signatures which means it will be debated in Parliament; but why not add your name to give this even more impetus and let MPs know the strength of feeling about this matter.
Petition
---
100+ groups quit government LGBT conference
5 Apr 2022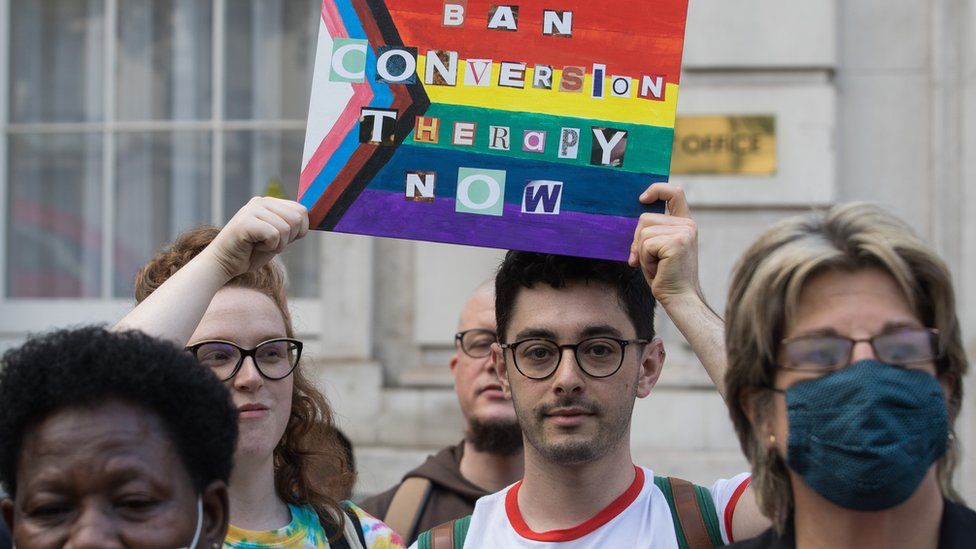 More than 100 organisations have pulled out of the UK's first ever global LGBT+ conference over the government's stance on conversion therapy.
The government's double U-turn on banning conversion therapy has left many angered because of the decision to exclude trans people from the proposed reform. Groups are now withdrawing from the government's Safe To Be Me conference.
The government now says it is going to look into how it can ban trans conversion therapy.
Full story
---
Anger over Trans Exclusion
2 Apr 2022
There is a backlash over the government's decision not to include trans people in the ban on conversion therapy.
The government last year promised to ban LGBT conversion therapy and it was in the Queen's Speech. But this week it was announced that there would be no legislation to bring in the ban. Such was the outrage that within hours the government U-turned again and said the ban would be brought in and would be in the Queen's Speech again. But this time the ban would be for LGB people, missing out T. Conversion therapy for trans people would not be outlawed.
Full story
---
Conversion therapy ban off - then half on again
31 Mar 2022
Today the government did a U-turn and decided to drop its promise to outlaw conversion therapy, but later did another U-turn and now says it will ban it.
Initially the government said it would use "other non-legislative measures" to stop the practice, but not make it illegal. This was met with outrage from LGBT campaign groups and many MPs, including Conservative MPs.
Now the government has said the legal ban will be in the next Queen's Speech - like it was last year. But this time round trans people would not be included in the proposed legislation.
Full story
---
Trans cyclist banned from racing at British meeting
31 Mar 2022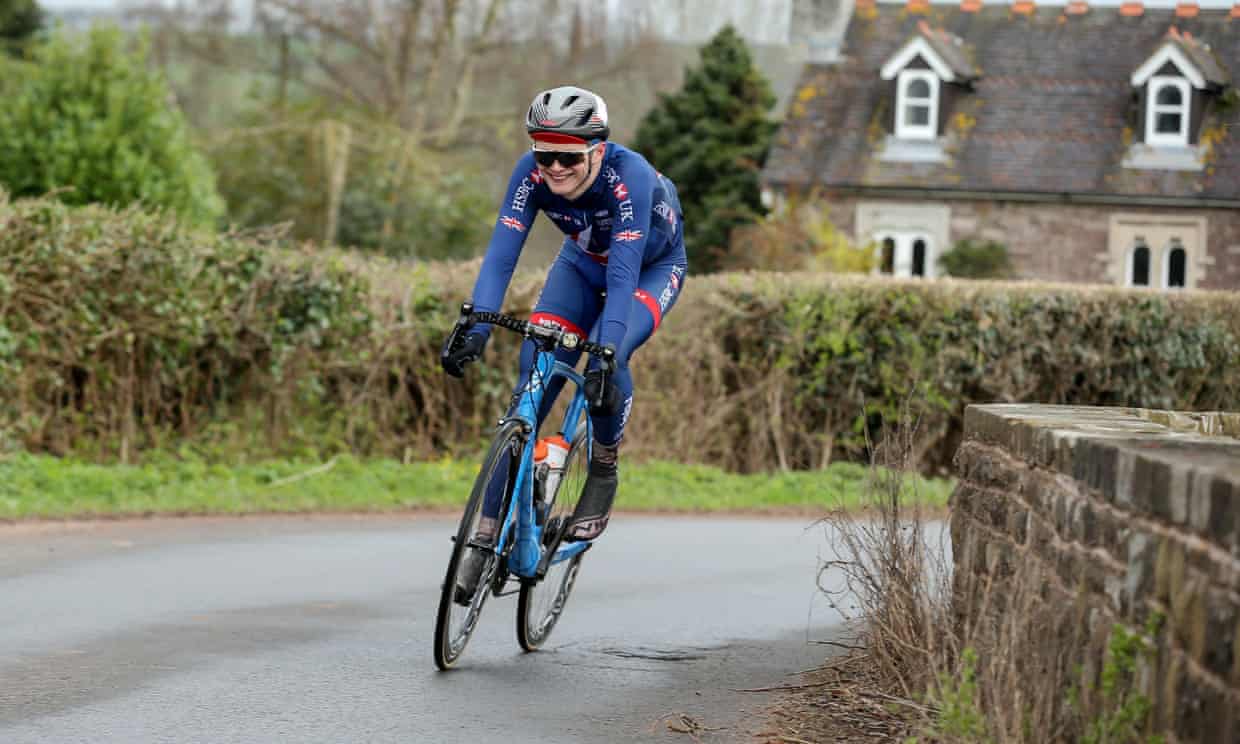 The trans woman cyclist Emily Bridges has been blocked from participating in the women's British National Omnium Championship on Saturday after cycling's governing body, the UCI, ruled she was ineligible.
The UCI's decision came amid a growing backlash from within the sport, with the Guardian understanding that a number of female riders were talking about boycotting the event in Derby because they felt that Bridges, who was on the Great Britain Academy programme as a male rider until being dropped in 2020, had an unfair advantage.
Full story
---
Biden condemns Florida's 'Section 28' style law
10 Feb 2022
President Joe Biden has condemned a new bill in the Florida legislature outlawing discussion of LGBT issues in certain school grades.
In a twitter message to Florida's LGBT community, the President describes the bill as "hateful" and vowed to continue to fight to protect LGBT people and children especially.
Full story
---
France leads the way
26 Jan 2022
While the UK government consults and ponders about LGBT conversion therapy, France has already banned it.
The National Assembly voted unanimously for the law which was welcomed by President Macron.
Full story here
---
Turing's Law for same sex offences extended
4 Jan 2022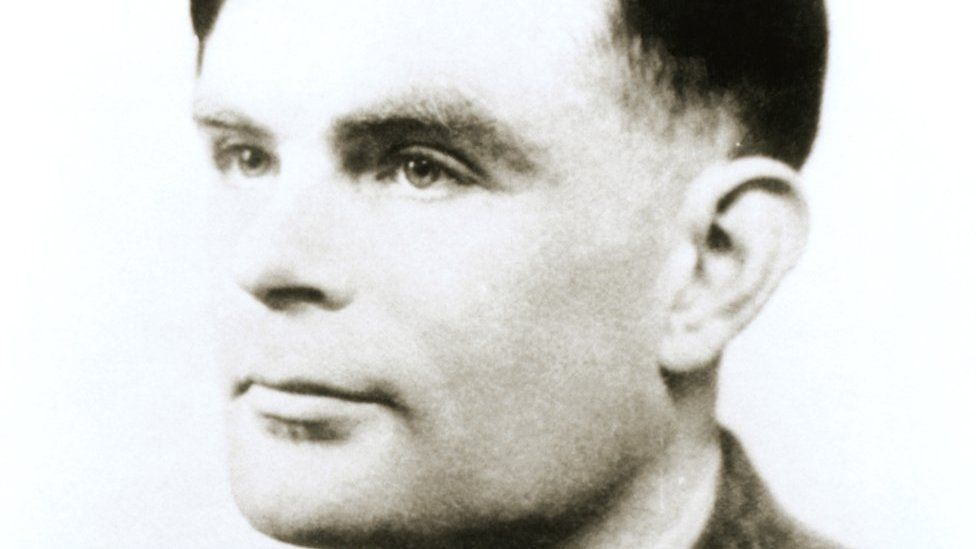 Alan Turing

All those convicted of criminal offences related to same sex activity under laws since repealed will now receive pardons, including posthumously for those who have died since.
This comes as an addition to the current Police, Crime, Sentencing and Courts Bill which is going through Parliament. The news has been welcomed by LGBT campaigners.
Read more here
---
UK slashes HIV aid budget, boosting Omicron
12 Dec 2021
As part of the cuts in overseas aid, the UK contribution to the fight against HIV/AIDS has been cut from £15 million to £2.5 million.
Not only does this expose a still latent prejudice against those living with HIV, but is a dangerous move in the light of the current pandemic, and Omicron especially. It has now emerged that Omicron evolved not from Delta or even Alpha or Beta, but from a much earlier strain. Scientists now believe that those living with immunosuppression can act as nurseries allowing the virus to mutate. As there are as many as 8 million people in southern Africa living with untreated HIV, coupled with a very low Covid vaccination rate, the region provided the perfect Petri dish for the variant to evolve to the point where it could break out into the larger population.
Read more
Injections for those living with HIV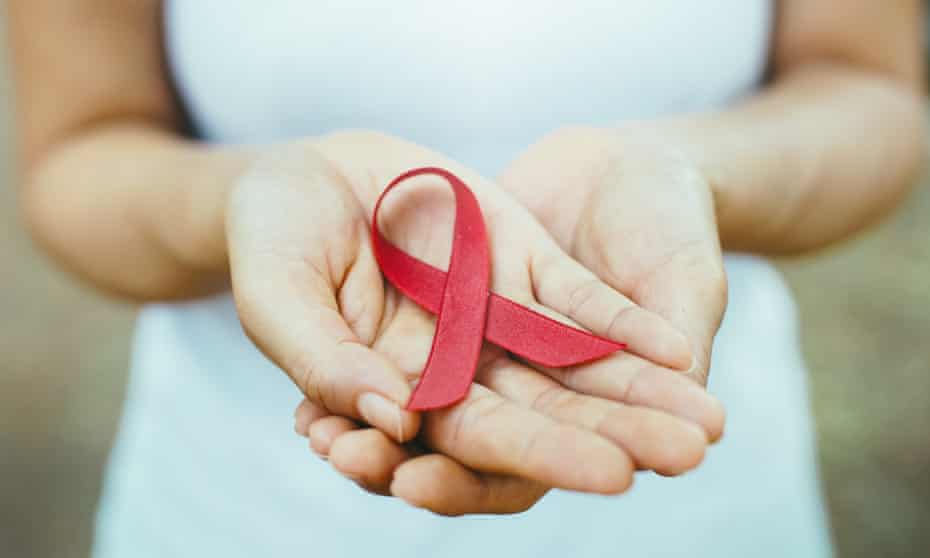 The NHS is soon to launch injections for people living with HIV.
These will be give every two months and will replace the daily tablets which is the current regime.
Trials have shown the injections are just as effective as the daily tablets at suppressing the virus so that the load remains undetectable. This is important not just for that individual bit also because Undetectable equals Untransmittable: U=U.
Read more here.
---
LGBT+ group hopes for better in Saudi Arabia
8 Oct 2021
Newcastle United LGBTQ+ fans are hoping that the Saudi purchase of the club will improve matters for LGBT people in Saudi Arabia.
United with Pride said they hope for a positive influence and Newcastle C entral MP Chi Onwurah said she hoped it was "a sign for change".
Read the full story here
---
Hate Crime on the Rise
6 Oct 2021
As LGBT+ people we are more vulnerable to hate crime than many. Hate Crime Awareness Week is 9 - 16th October, we can learn more about the impact of hate crimes and what you can do to reduce incidents in your area.
There is no place for hate in the UK. Together let's challenge it, report it.
A hate incident is any incident, which may or may not be a criminal offence, that the victim, or anyone else, thinks is motivated by someone's hostility or prejudice towards them or another person because of their race, religion, sexual orientation, disability or because they are transgender. If the incident constitutes a criminal offence it is referred to as a hate crime. Hate crimes include verbal abuse, physical assaults, damage to property, a car or a home or posting abusive or offensive messages online.
By reporting them you may be able to prevent these incidents from continuing to happen to you or to someone else. You will also help the police understand the nature and extent of hate crime so they can better respond to it and improve the support offered to victims.
https://www.report-it.org.uk/
---
Are you ready for the weather this Winter?
5 Oct 2021
None of us are getting younger so it's worth thinking ahead and preparing for what the weather may bring this winter can make a real difference.
There are some simple steps you can take to stay safe and healthy at this time of year - from preparing your home to taking care of yourself.
A range of advice articles can be found on the Met Office website including top tips to help you prepare for winter, staying healthy in winter, and what to do to prepare your home, business and car to cope with winter weather.
https://www.metoffice.gov.uk/weather/warnings-and-advice/weatherready
---
"God made us this way"
18 Sep 2021
LGBT+ people are being hunted down and killed in Afghanistan.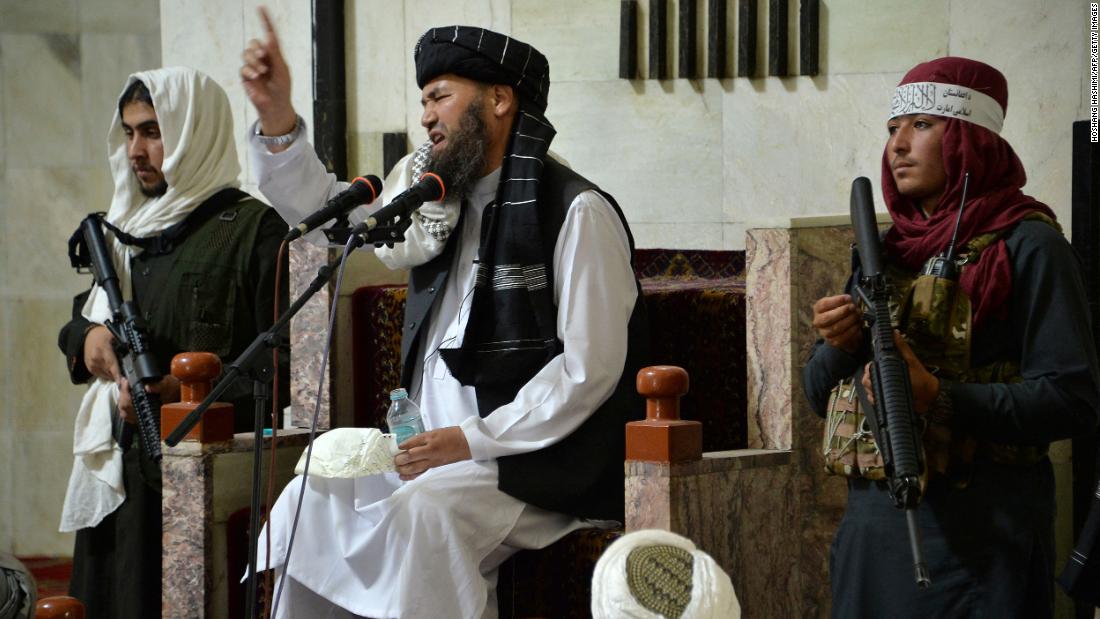 While as yet no official statement has been made by the Taliban government on their policy toward the LGBT+ community, queries are met with the usual response that Sharia Law will be imposed. The Taliban interpret Sharia in the most fundamental way with one judge saying the only punishment for homosexuality is stoning or being crushed.
So LGBT+ people in that sad country are in fear of their lives and are living in hiding, many running out of money and food while trying to avoid the Taliban and, feeling let down by the West, are desperate for a route out.
Read CNN's report on their plight.
---
Shell chooses Durham for LGBT support
21 Jul 2021
Shell have chosen four filling stations across the country to be redecorated this summer with rainbow colours in support of the LGBT community, and Durham is one of them.
Shell prides itself on being inclusive and supporting the LGBT community. More details here.
---
Methodists allow same sex marriage
3 Jul 2021
The Methodist Church in a momentous vote will now permit same sex marriage in its churches.
The Methodist conference passed the measure by a large 254 to 46 majority. But ministers have the right to opt out if they are opposed.
This puts the Methodists ahead of the Church of England and the Roman Catholic Church, neither of which allow same sex marriage. But the United Reformed Church, the Quakers and the Scottish Episcopal Church welcome same sex couples to get married.
---
Back in the closet?
29 Jun 2021
Stories are emerging of older people having to go back in the closet.
This happens when they have to enter sheltered accommodation for residential care and are faced with homophobia and a lack of acceptance.
43% of older LGBT people don't know where to get support. Well, that what we're here for!
https://www.bbc.co.uk/news/av/uk-57604412
---
How the experience of HIV helped tackle Covid-19
7 Jun 2021
A principle reason why scientists were able not just to develop vaccines for Covid-19 but to get it thorough trials and out into the population so quickly was because of their experience dealing with that other long running pandemic, HIV. Dr Anthony Fauci who forty years ago was involved in the development of anti-HIV drugs has spoken of the role HIV scientists and epidemiologists played in the response to Covid-19.
Full article here.
---
Your data for sale?
3 Jun 2021
The government is requiring all GPs (family doctors) to share all patients' details with a system called NHS Digital. Concerns have been expressed that this identifiable data could be sold for profit to private health companies and others. We know that some American health companies are eying the NHS as ripe for 'investment'.
As LGBT people, we may well have shared private and personal information with our doctor believing that it would go no further and we may wish it to go no further.
It is possible however to opt out of this by filling in a form and sending it to your doctor. But you need to act quickly because the government has given a very short timescale for this - until 23 June 2021!
You can download the form (PDF) here.
More information from "The Guardian" here .
7 Jun 2021 Labour asks government to apply the brakes
8 Jun 2021 The rollout of NHS Digital has been postponed from July 1 to September 1. But so far no change to the opt out deadline of 23 June has been announced.
---
Four leading activists speak about the government's failures to match action on LGBT rights to its promises.
1 Jun 2021
This "Gay Times" article expresses the view that the government is not just preventing further progress on LGBTQ+ rights, but actively eroding our freedoms.
Read the article here.