21/12/07 Carlisle MP Eric Martlew welcomes news his adopted whale is safe
13/12/07 Flood Defences for Denton Holme Start in the Spring
13/12/07 St James Park
11/12/07 Top Boss promises Bus Shelter before Christmas
05/12/07 Carlisle MP invited to very special Christmas lunch
23/11/07 Carlisle's Rough Sleepers
23/11/07 Welsh MP, jealous of improved train service to Carlisle
22/11/07 John Lewis's 'shabby' conduct
14/11/07 New EuroStar should link to North
09/11/07 MP Eric asks Council to be a Good Samaritan
08/11/07 Eric visits C2 Enterprise in Carlisle
01/11/07 Carlisle MP revisits Carlisle College
12/10/07 Nestlé invests £10 Million in Dalston Factory
05/10/07 Giant Tesco Store turned down by Planning Inspector
28/09/07 Tobacco Law Change - Local MP says Local Shops Need Support
14/09/07 MP Eric visits new Carlisle Community Hospital
30/08/07 MP calls for more Measures to combat sickening Dog Fights
25/08/07 MP concerned that Zoos abroad could be killing healthy Tigers and importing their Skins into UK
24/08/07 PO should not be upstairs at WHS
20/08/07 MP joins Credit Union
13/08/07 MP appalled at callous Decision to withdraw School Clothing Grants
02/08/07 More Cash for Children's Centres in Cumbria
02/08/07 Eric Martlew MP calls for a new ambition for Stroke in Carlisle
31/07/07 Red Letter Day when University is Launched
26/06/07 MP welcomes U-Turn
18/06/07 Carlisle MP meets Secretary of State to discuss Badgers
14/06/07 MPs unite to oppose Unitary Bid
13/06/07 Eric welcomes Lonsdale Listing Victory
07/06/07 Carlisle MP, Eric Martlew, scales up pressure for Marine Bill
06/06/07 MP Eric demands Recall of Dodgy Document
04/06/07 "Dodgy Document Must Be Withdrawn"
25/05/07 Carlisle MP backs Plans to improve Support for Disabled Children in Carlisle
23/05/07 MP presents thousands of signatures against seal hunt
21/05/07 Grave Greyhound Concerns
01/05/07 MP's Calls to save Post Office
06/04/07 MP wins Battle to retain Coroner's Office in Carlisle
23/03/07 MP Calls for Amendments to The Dangerous Dogs Act
22/03/07 £8 Billion to wipe out Waiting in the NHS
21/03/07 A Budget for Britain's Families
14/03/07 Eric Martlew MP welcomes the Government's blueprint for tackling climate change
22/02/07 Eric Martlew welcomes New Measures to improve Support for Carers
15/01/07 Parents in Carlisle urged to use their Child Trust Fund

---
Carlisle MP Eric Martlew welcomes news his adopted whale is safe - but urges greater protection for other threatened whales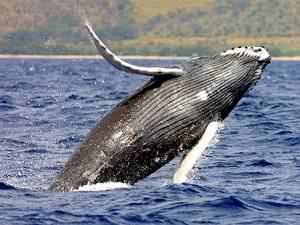 Humpback whale - is this Eric's whale?

21 Dec 2007
Carlisle MP Eric Martlew, has welcomed news that humpback whales, including his adopted whale, have received a temporary reprieve as the government of Japan has removed 50 humpbacks from this year's whale hunt.
However, he has expressed concern that Japan is pressing ahead with plans to take almost 1,000 other whales over the next three months. According to reports, Japan has agreed not to kill humpback whales this season. Today's announcement follows months of public and diplomatic pressure on Japan, which launched its whaling fleet on November 18.
Eric said:
"While I am very pleased to hear that my adopted whale is safe for the time being, we must not forget that Japan is still targeting many other whales, including endangered species. We must keep up the diplomatic pressure for an end to this cruel practice."
The International Fund for Animal Welfare (IFAW), recently adopted humpback whales for all UK MPs to encourage greater protection for whales.
Robbie Marsland, Director of IFAW UK, said:
"While this is good news for humpbacks it doesn't change the fact that Japan's whaling programme continues to expand. Japan is whaling unlawfully under the guise of science. The removal of humpbacks from the kill list this season amounts to an admission of wrongdoing by the government of Japan.

"IFAW opposes all commercial or so-called 'scientific' whaling because it is inhumane and unnecessary. Withdrawing wild threats isn't enough, Japan needs to stop whaling once and for all and join the emerging global consensus for whale conservation."
The government of Japan is currently undertaking the largest "scientific" hunt since the global moratorium on commercial whaling came into effect in 1986. Over the next three months Japan plans to kill 935 minke whales and 50 endangered fin whales in an internationally recognised sanctuary in Antarctica.
Mr Marsland added:
"We are grateful to Eric Martlew, for his continued support of our campaign to protect whales. We urge the UK Government and other anti-whaling nations to keep up the pressure on Japan to end whaling."
Since the 1986 ban, Japan has killed more than 10,000 whales, claiming its whaling is conducted for scientific research purposes. Little science has been produced, while the meat from these whales is put on sale in supermarkets and restaurants.
For more information on whaling and how to help protect whales visit www.stopwhaling.co.uk
Humpback whales are listed as "vulnerable" after the species was driven to near extinction by commercial whaling in the last century.
---
Flood Defences for Denton Holme Start in the Spring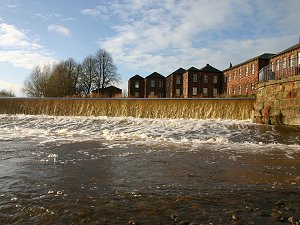 Denton Holme Weir

13 Dec 2007
The Environment Agency have confirmed that in April 2008 work will start on the River Caldew flood defences.
The work will commence in the Denton Holme part of the City and work down to Shaddongate and the City Centre later.
It is all expected to be completed by 2010.
Eric Martlew said,
"With the completion of the Warwick Road defences the Government have made the money available to ensure that the rest of the City is protected. When the flood defences are completed, Carlisle will be the best protected City in England.
---
St James Park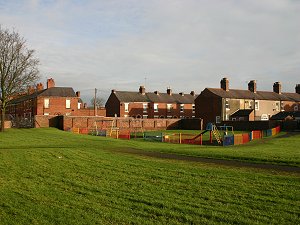 St James Park

13 Dec 2007
Eric Martlew welcomed Carlisle City Council's decision to use the new powers given to it by the Government, to help combat anti social behaviour in the city centre and Denton Holme.
He congratulated local Denton Holme Councillors for having it extended to their area. This will mean, for example, if someone is found drinking in St James Park, the police ask them to stop and they refuse, they will be committing an offence.
Hopefully this will lead to a reduction in nuisance to the people of Denton Holme.
---
Top Boss promises Bus Shelter before Christmas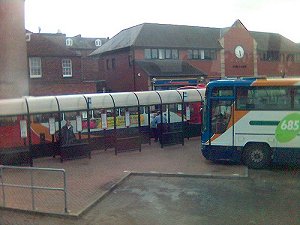 Carlisle Bus Station
(Photo: Neil Boothman)
11 Dec 2007
Following a protracted campaign by Carlisle MP, Eric Martlew, to get a bus shelter reinstated for National Express passengers, this week he received a letter from Richard Bowker CBE, Chief Executive of National Express.
Eric stated,
"Mr Bower said he was delighted to inform me that the new shelter had been ordered and it was hoped to be up and ready for customer before Christmas."
Mr Martlew said he was pleased that Mr Bowker had intervened but that he was concerned it had taken so long and the intervention of the Chief Executive to get the matter resolved.
---
Carlisle MP invited to very special Christmas lunch
5 Dec 2007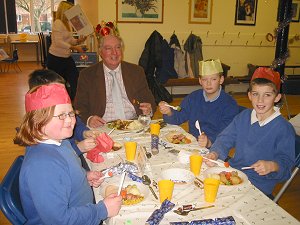 Carlisle MP, Eric Martlew, has been invited to a very special Christmas lunch.
He will meet staff and pupils of Pennine Way Junior School in Carlisle on Friday, 7 December 2007.
Headteacher Sue Blair said
"We are all looking forward to meeting Eric on Friday and the children have made him a special Christmas hat".
---
Carlisle's Rough Sleepers
23 Nov 2007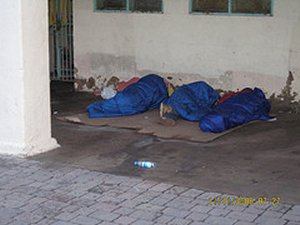 People sleeping rough
(Photo: Henry Law)
Carlisle MP, Eric Martlew, has written further to Maggie Mooney, Chief Executive of Carlisle City Council, to see what progress is being made on finding emergency accommodation for rough sleepers in the city.
Mr Martlew first wrote on 1 November 2007, bringing this problems to the attention of the City Council.
Following the deterioration in the weather, Eric is making further enquiries as to whether any emergency shelters have been opened and, if not, when Carlisle is likely to get such a facility.
---
Welsh MP, jealous of improved train service to Carlisle
23 Nov 2007
Welsh Liberal Democrat, MP Alan Williams, is complaining that, whilst the train service serving Wales is still relatively slow, the trains to Carlisle have now been greatly improved.
He quotes (see link) that the fastest train to Carlisle is 92.47 mph with the length of journey of 3 hours 14 minutes.
Eric Martlew said,
"I can well understand the envy of the Welsh MP, but reality is that for almost 20 years I and others have been working on getting an improved service to Carlisle and now we are seeing the benefits of a fast, punctual, reliable service.

"I can only suggest he perseveres too."
---
John Lewis's 'shabby' conduct
22 Nov 2007
John Lewis Head Office

Carlisle MP, Eric Martlew, has today tabled a motion in the House of Commons, regarding the selling off of the Stead McAlpin factory by the John Lewis Partnership.
The motion states:
"ACTION OF JOHN LEWIS PARTNERSHIP BOARD
That this House deplores the actions of the John Lewis Partnership Board in selling off the Stead McAlpin and J H Birtwistle divisions of the company, in clear contradiction of the principles of co-ownership; condemns the shabby way they have consistently refused to hold meaningful consultation with the Partners in the two factories concerned; supports the actions of the workforce in issuing a warning to the other 68,000 staff of the John Lewis Partnership that in reality they are not co-owners or partners in the company, but essentially employees whose jobs can be sold to the highest bidder."
Mr Martlew said,
"I totally support the workforce in its action of sending representation to the Partnership Council Meeting on Monday (26 November 2007) to protest about the way they have been treated and, just as importantly, to warn other employees of the John Lewis Partnership, that what happened at Stead McAlpin could happen to them".
Eric continued,
"I would still hope, even at this late stage, that John Lewis Partnership could engage in meaningful negotiations to see that a fair compensation package could be provided to the workforce, as opposed to the miserly one being offered at the current time."
Stead McAlpin employees will be lobbying the Partnership Council Meeting on Monday, 26 November 2007 at the Queen Elizabeth II Conference Centre, from 08.30 onwards. Meeting commences at 10.30 preceded by coffee and registration at 09.30.
---
New Eurostar should link to North
14 Nov 2007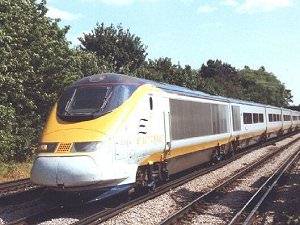 Eurostar now much more accessible from Carlisle

Today Carlisle MP Eric Martlew, visited the new terminus at the revamped St Pancras Station, to see the first day of operation of the Eurostar services to Paris and Brussels.
Eric, who is Joint Chair of the West Coast Main Line Parliamentary Group said,
"This is a great boost to the railways and everyone involved in the project should feel a great sense of pride. Not only should this be the terminus for the high speed tunnel line, it should also, in the future, become the London station for the high speed line to the North of England."
He continued,
"I believe this new line could be started within the next 5 to 10 years and I will continue to lobby, along with my colleagues, for this project "
---
MP Eric asks Council to be a Good Samaritan
"This is not the time to pass by on the other side"
9 Nov 2007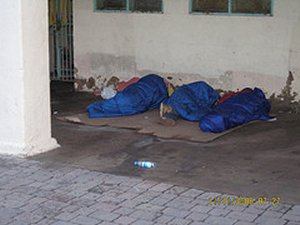 People sleeping rough
(Photo: Henry Law)
The city's MP, Eric Martlew, is seeking urgent action to get shelter this winter for people sleeping on the streets of Carlisle.
He explained,
"Having talked to groups of rough sleepers, they have pleaded for help as they are desperate for a warm shelter in the coming months."

"I have written to Carlisle City Council," he continued, "as they have responsibility for homelessness, urging them to provide emergency shelter. I am warned that if nothing is done quickly we could have people dying of hypothermia in the streets and parks in the city."

"I accept that some of these people are difficult to deal with due to multiple problems, often related to drink, drugs or mental illness, but this is no excuse to ignore their basic needs. This is not the time to pass by on the other side."
Eric went on to say,
"There is also a need for a longer-term strategy to address these problems and I hope that local agencies will work together. I have already received a positive response from the local churches which is most encouraging."
Read Eric's letter to the City Council.
---
Eric visits C2 Enterprise in Carlisle
8 Nov 2007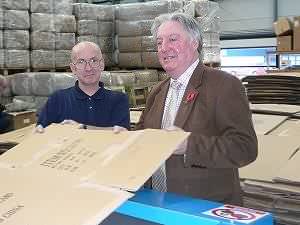 Eric at C2 Enterprises, Port Road, Carlisle, feeding corrugated cardboard into the shredding machine

On Friday, 9 November (09.30) Eric Martlew will visit a local Company which has helped enormously to reduce IT equipment sent to landfill.
C2 Enterprises of Port Road Business Park, Carlisle, is a department of Cumbria County Council and helps local disabled people by offering them the chance of real training in an exciting industry.
Eric said,
" I am looking forward to touring the factory and meeting the workforce. I understand C2 Enterprises have assisted greatly in helping the County achieve its targets for the reduction of landfill. I know that they have:
saved 25 tons of IT equipment from landfill 320 tons of cardboard.
Supplied over 200 refurbished computers to the needy in the region".
There are two schemes underway at C2 Enterprises.
First scheme:
Recycles corrugated cardboard sourced from local industry. This is sorted, staples and foreign matter removed, cardboard is then shredded. Ends up with compressed bales of card suitable for animal bedding. Bedding is supplied to local horse owners throughout the area.
Second scheme:
Recycles computer equipment, again primarily sourced through industry. Computers are then offered to charitable groups, low waged or people in receipt of benefits all over the country.
Any equipment which cannot be saved is broken down to component level and recycled through different channels available.
Cumbria Industries which ceased trading some years ago, their staff remained employed by CCC at Port Road. CCC asked Disability Association Carlisle & Eden to take over the management of the factory and come up with some new projects
C 2 ENTERPRISES
Units 2C - 2E
Port Road Business Park
Denis Milner, IT Recycling Manager
---
Carlisle MP revisits Carlisle College
1 Nov 2007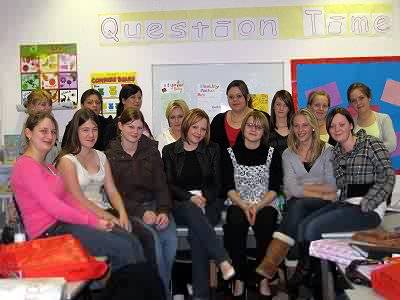 The students at Carlisle College

Carlisle MP, Eric Martlew visited Carlisle College on Thursday afternoon where students were part of a panel responding to a "Question Time" style grilling.
Befor the session, Eric said,
"I am looking forward to returning to the College, which I opened in May of this year, and meeting the students. I will do my very best to respond to their questions."
The panel at Carlisle College included, of course, Eric, (others were Dumfries MP Russell Brown and College Principal Moira Tattersall).
Eric received a nice letter of thanks saying his presence helped to add a "human touch" to what the students have been studying
---
Nestlé invests £10 Million in Dalston Factory
12 Oct 2007
Nestlé today (12 October 2007) announced that it is investing £10 million in its Nescafé Cappuccino and Creamers-producing factory in Dalston, Cumbria.
The investment - already underway - will continue over the next two years and will see increased production capacity and a general upgrade of the facilities at the factory. A new waste treatment plant has already been installed, emphasising Nestlé's commitment to the environment and to the use of environmentally friendly working practices.
Dalston Factory Manager, Jean-Denis Fournier, said:
"This is a very exciting time for the Dalston factory and for everyone working here. This significant investment is a clear indication of the importance of the factory within Nestlé, which is at the heart of the company's Beverage activities in Europe."
Local MP, Eric Martlew, will be visiting the factory today to receive a full briefing on the investment programme from Jean-Denis and a senior representative from the Nestlé UK Head Office in Croydon.
Mr Martlew said:
"I am delighted to see that Nestlé is investing so heavily in its Dalston factory. This gives a clear indication of the importance that the factory has within Nestlé and is a tribute to the commitment of the workforce. It also reinforces the company's commitment to the local area."
---
Giant Tesco Store turned down by Planning Inspector
5 Oct 2007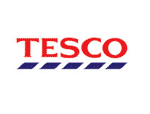 Today, Eric Martlew, MP for Carlisle, unreservedly welcomed the decision to refuse permission for Tesco to build a giant store on stilts at the Viaduct in Carlisle.
Eric Martlew, who has always opposed the building of the Tesco store on this site, said the plans to build this monster store on stilts would have been a blot on the landscape of the city for decades to come and would have created traffic chaos.
He personally gave evidence at the planning appeal which was crucial in persuading the Inspector to turn the appeal down
Eric continued,
"I hope Tesco will now reconsider building the smaller store. The Tory controlled City Council should never have given Tesco planning permission in the first place. It is totally the wrong site".
---
Tobacco Law Change - Local MP says Local Shops Need Support
28 Sep 2007
Carlisle MP, Eric Martlew, has called for all parts of the community to support local retailers when the legal purchasing age for tobacco increases to 18 on 1 October.
From 1 October 2007, retailers will only be allowed to sell tobacco products to those over 18. Eric Martlew MP is stressing the importance of raising awareness of this age change.
He said,
"Preventing underage sales of tobacco has to be a top priority. The increase in the age is likely to reduce the chances of young people being able to buy tobacco in the long term. "

"However, the transition has to be managed, and key to that is awareness in the community that the law has changed. Refusing age restricted sales is already a major reason for retailers facing abuse, intimidation and violence. This is likely to increase on 1 October, when older people will be asked for ID and some young people can no longer buy tobacco. I ask the local community to support retailers at this time"
---
MP Eric visits new Carlisle Community Hospital
14 Sep 2007
Eric Martlew, MP for Carlisle, was delighted to visit Reiver House today, the newly opened community hospital adjacent to the Cumberland Infirmary.
"This is a very welcome addition to healthcare services in Carlisle,"
he said.
"Until Reiver House opened Carlisle did not have a community hospital for step-down care from the Cumberland Infirmary. It will ease the transition for many patients from the acute hospital to going home and it will also help prevent bed-blocking which has caused problems in the past."
"This excellent facility shows the Government's commitment to community hospitals, despite false claims that they were going to close them.".
"Indeed",
he continued,
"a public pledge was given in 2006 to secure their future and this has been substantiated by recent local developments which ensure a future for all our local community hospitals."
"This positive investment is in direct contrast to that of Cumbria County Council. The Tory/Lib Dem controlled Council appear intent on closing a large number of their elderly care homes. If they press ahead with this iniquitous policy it will have appalling consequences."
---
MP calls for more Measures to combat sickening Dog Fights
30 Aug 2007
Eric Martlew, MP for Carlisle, is calling for long-term measures to be introduced to combat dog fighting after a Panorama Programme to be screened on Thursday reveals its shocking extent.
Mr Martlew welcomes the strengthened fighting offence in the Government's Animal Welfare Act, which will ensure appropriate punishment for those who are caught organising or participating in a dog fight. But he is gravely concerned by the fact that dog fighting is increasing in the UK and by the existence of underground networks of people who breed, fight and train dogs and import them into the UK.
Mr Martlew, who chairs the Associate Parliamentary Group for Animal Welfare said,
"There needs to be legislation that clearly outlaws the breeding of dogs for fighting. We also need to introduce measures that effectively prohibit the practice of importing potentially dangerous dogs. At the moment one of the main problems is being able to enforce the legislation. These gangs are able to bring Pit Bulls into the country just by entering them as different breeds on the paperwork. Animal Health Officers aren't always able to identify the breed of dog. We need to make sure that dangerous dogs legislation does not just rely on prohibiting certain types of breeds but also takes account of the purposes for which dogs are bred, imported and trained. I wrote to the Defra Minister earlier this year to raise some of these points with him and he said that Defra would discuss the matter with interested groups in order to find a way forward. We know how dangerous these dogs can be and we also know the horrific welfare implications of pitting two aggressive animals against each other. We must do all we can to combat this sickening practice."
The Associate Parliamentary Group for Animal Welfare is a cross-party parliamentary group of over 80 MPs and Peers and over 70 Associate animal welfare organisations, which aims to further the cause of animal welfare by all means available to the Parliaments at Westminster and in Europe.
---
MP concerned that Zoos abroad could be killing healthy Tigers and importing their Skins into UK
25 Aug 2007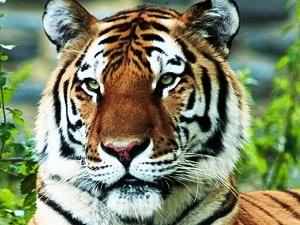 Eric Martlew MP for Carlisle has written to the Secretary of State for Defra raising concerns about a loophole in the law that could potentially allow the importation of skins from healthy tigers to be imported into the UK.
Trading in the skins of wild tigers is illegal in Europe. But trade in captive-bred tiger skins is allowed if a special certificate called an Article 10 Certificate is issued by the Government. It is commendable that the British Government rarely issues these certificates. But if another EU country provides such a certificate, the skins of captive-bred tigers can then be imported into the UK.
Mr Martlew, who chairs the Associate Parliamentary Group for Animal Welfare said,
"This is really concerning - it creates a market which opens the way to serious exploitation. A Sunday Times reporter was recently offered the skins of two young tigers for £6,000. These tigers, one of which was only 18 months old, came from a zoo in Europe. This means that unscrupulous European zoos could be killing healthy tigers just for the price they can get for their skins. And the loophole in the law means that those skins could end up in the UK. The thought of these magnificent animals being killed just to be stuffed is disgusting. We should act now to close this loophole and make sure that the UK plays no part in such a sickening trade."
The Associate Parliamentary Group for Animal Welfare is a cross-party parliamentary group of over 80 MPs and Peers and over 70 Associate animal welfare organisations, which aims to further the cause of animal welfare by all means available to the Parliaments at Westminster and in Europe.
---
PO should not be upstairs at WHS
24 Aug 2007
Carlisle MP, Eric Martlew today responded to the consultation of the Crown Post Office in Carlisle.
Firstly, he said he was not opposed to the Post Office moving from Warwick Road as the building is grossly under-utilised.
He went on to say,
"I am opposed to its re-siting to the upstairs of WH Smith because of the layout of the store. I propose that the Crown Post office be relocated to a ground floor site near the Court Square end of Botchergate. This would be more convenient than the existing site, accessible by pedestrians and public transport and it would also lessen the impact on the Scotch Street Sub Post Office; it would, additionally, protect the existing jobs currently based at Warwick Road."

"I have suggested a sensible, practical alternative and I just hope the Senior Managers of the Post Office are listening".
Eric's Response to the Consultation
Mrs P Wright
National Consultation Manager
Post Office Ltd
c/o National Consultation Team
PO Box 2060
WATFORD WD18 8ZW

Ms J Donovan CBE
Regional Chairman
Postwatch Northern England
Devere House, Vicar Lane
Little Germany
BRADFORD BD1 5AH

Closure of Crown Post Office Carlisle and subsequent franchise to W.H. Smith 51-53 English Street, Carlisle CA3 8JY

I am writing to formally object to the proposal to transfer the services provided by the Crown Post Office at 20-34 Warwick Road, Carlisle to the W.H. Smith store in English Street, Carlisle.

From the outset I am not opposed to the principle of moving the Post Office from Warwick Road to a more central and convenient location. I believe the present premises to be vastly under-utilised, now employing approximately 20 people, when, in its heyday, it employed over 300 people. It is an impressive and significant building in the streetscape, that deserves to be used to its full potential and, as such, both myself and Carlisle City Council have applied to English Heritage for it to be listed.

Whilst I have acknowledged that the services could be relocated, I strongly object to the proposals to locate the Post Office on the 1st floor of W.H. Smith; indeed, I would have great reservations if they were to be located on the ground floor due to the very constricted configuration of the whole store itself. The long and narrow design makes it, even now, quite congested for customer circulation and additional custom generated by the Post Office will make a bad problem worse. Additionally, even though W.H. Smith intend to install a lift to the first floor, the current stair access is quite steep and acts as a deterrent to customers. Perhaps this is why W.H. Smith are looking for an additional use in the premises!

It is not only my opinion that the internal layout of the store is unsuitable, as a recently retired manager also supported this view. I have great fears that in, for example, the busy Christmas period, the provision suggested will be totally inadequate. As this new location would be nearer to the Scotch Street Sub Post Office, it may well have a detrimental effect on the viability of their business.

I would, therefore, suggest that the Crown Post Office be relocated to a ground floor site near the Court Square end of Botchergate. This would be more convenient than the existing site, accessible by pedestrians and public transport and it would also lessen the impact on the Scotch Street Sub Post Office; it would, additionally, protect the existing jobs currently based at Warwick Road.

The advantage of my proposals would be that if the central location were to be more accessible it would result in increased business for the Post Office; it would also facilitate the sale of the Warwick Road premises bringing in a capital receipt in excess of £1 million.

I hope that even at this late stage, you are able to support these objective, alternative proposals.

I look forward to your reply.

Yours sincerely

ERIC MARTLEW MP
Member of Parliament for Carlisle
---
MP joins Credit Union
20 Aug 2007
Carlisle MP, Eric Martlew is to join Carlisle and District Credit Union.
Eric met with organiser, Mandy Johnson in May.
Eric said,
"I know that Carlisle and District Credit Union is doing really well and membership is continuing to grow."
When she came to his constituency office in Carlisle, Mandy very kindly invited him to visit the premises at Currock House, Lediard Avenue, Carlisle. This will take place on Wednesday, 22 August 2007 at 2 p.m.
---
MP appalled at callous Decision to withdraw School Clothing Grants
13 Aug 2007
Carlisle MP, Eric Martlew, rounded on the Tory/Lib Dem controlled County Council at their callous decision to withdraw school clothing grants.
"When these proposals were made public I wrote to the County Council urging them to reconsider but I have received a negative response from Philip Chappelhow, Cabinet Member for Children's Services, he claims one of the reasons for stopping the grant is the Government's success in reducing poverty. Whilst I accept this is the case, the reality is that the County Council would have had to spend less money this year than on previous years and is no excuse for discontinuing the grants."

"Stopping these grants hits the poorest families in our communities and although the Government's initiatives to tackle poverty have helped, there are still a small number of families who need this extra help."
He went on to say,
"Parents who would have qualified for this grant have no extra cash available to buy the uniform, which requires a considerable financial outlay. Apart from causing considerable worry to many parents, the children arriving at a new school looking different from their peers will find it quite a stressful ordeal, as children of that age don't want to be different"

"I am urging the Council to change its mind on this matter. It is really cruel to penalise the least well-off families by withdrawing the grant and I hope they will reconsider."
---
More Cash for Children's Centres in Cumbria
2 Aug 2007
Children, parents and families in Cumbria will benefit from a funding boost for Sure Start Children's Centres, early years and childcare, according to local MP Eric Martlew.
The MP for Carlisle said that Cumbria local authority would receive £34,772,286 million over the next three years for early years and childcare, including £18,750,656 to expand the number of Children's Centres.
Eric Martlew, Labour MP for Carlisle, said:
"Everybody knows that the early years are crucial to a child's development and their future prospects. That's why the Labour Government has invested so much in improving early years services and introducing Sure Start Children's Centres, to give every child the best start in life.

"Every 3 and 4 year old is now entitled to a free early years education place for 12.5 hours per week over 38 weeks and 9,665 children in Cumbria local authority are already benefiting. By 2010 every child will be entitled to 15 hours per week on the road to a long term goal of 20 hours per week of free early years provision.

"I know from visiting Carlisle South Sure Start the huge difference it has made to the lives of so many families in our area. Much of this is down to the hard work and dedication of staff and volunteers at the Centre, which provides childcare/early years education/health services/support and advice for parents/other services, all under one roof.

"We now need to make even more progress so that we have a Children's Centre in every community by 2010 and extra outreach workers to reach the most disadvantaged children. With this extra funding from the Labour Government, we will be able to make that happen."
---
Eric Martlew MP calls for a new ambition for Stroke in Carlisle
2 Aug 2007
Eric Martlew MP for Carlisle is today backing The Stroke Association's call for his constituents to get involved in a major Government consultation on the future of stroke services in their area.
The standard of stroke services varies widely across England, and whilst a recent national survey has shown a general improvement in stroke care, over a third of people who have a stroke are still not treated on a stroke unit which can save lives and reduce disability.
The Government is developing a new National Strategy for Stroke aimed at modernising stroke prevention, treatment and care and a consultation document called "A new ambition for stroke" has been published so that people can have their say on how stroke services can be changed or improved.
Speaking today, Mr Martlew said:
"There are many people in Carlisle who have been affected by stroke. It is a devastating condition that can strike anyone at anytime and we urgently need to see improvements in stroke services and increased public awareness of the symptoms and risk factors for stroke."

"The new National Strategy for Stroke will be much stronger if as many people as possible who have experience of stroke or an interest in stroke services, take part in the consultation process. This includes stroke survivors, their carers, family members and health and social care professionals."
Stroke is the third biggest killer in the UK and the biggest cause of serious adult disability. On average around 60,000 people each year are likely to die from stroke and at least 300,000 people are living with moderate to severe disabilities as a result of stroke in England. As the population ages these figures are set to increase.
For further information on how to get involved in the consultation process, please contact The Stroke Association Campaigns Hotline on 020 7566 1510, e-mail campaigns@stroke.org.uk or visit the Campaigns section of The Stroke Association website at www.stroke.org.uk.
---
Red Letter Day when University is Launched
31 Jul 2007
"Tomorrow will be a red letter day for Cumbria when the Rt. Hon James Purnell MP, Secretary of State for Culture, Media and Sport finally opens our University of Cumbria,"
said Carlisle's MP, Eric Martlew.
"My association with the need for a university goes back 20 years. It will be a strange feeling tomorrow seeing it come to fruition, after working on it so long. Apart from attracting students from elsewhere it will mean that those who do not wish to leave Cumbria can study from home for a degree."
He went on to say,
"The missing ingredient for the university has been money but when Tony Blair said "education, education education," I took this as a signal that the money would be forthcoming and worked hard to secure it.

"But now we have got a university we must make sure it is a good one. We must have the resources for it to grow, we must have the right courses and we must attract the right people to ensure it develops a good reputation."
---
MP welcomes U-Turn
Carlisle's MP, Eric Martlew, who also Chairs the All Party Rail Group, welcomed the U turn made by the Cumbria County Council on the designation of the Cumbrian Coastal Railway Line as a Community Railway.
Today the County Council are launching the Community Rail Partnership for the Cumbrian Coast Line in Ravenglass.
Eric said,
"It's better late than never."

"I welcome this initiative, as when I arranged a seminar in April 2004, the County Council refused even to attend. They then wrote to Strategic Rail Authority, stating that they did not support the concept of Community Railways".

"Since that date it is obvious that this Government-backed scheme is a great success and is being welcomed throughout the country. I believe that the involvement of the Local Authorities and Local Communities in the Cumbrian Coastal Line can only mean improvement in service and protect passenger travel on that line".
26 Jun 2007
---
Carlisle MP meets Secretary of State to discuss Badgers
Carlisle MP and Chair of the Associate Party Group for Animal Welfare, Eric Martlew, is meeting the Department of Environment, Food and Rural Affairs Secretary of State, The Rt. Hon David Milliband on Monday afternoon, 18 June 2007.
Eric, will lead a delegation of MPs, to discuss the new report on the problems with badgers and bovine TB.
18 Jun 2007
---
MPs unite to oppose Unitary Bid
Carlisle MP, Eric Martlew, yesterday put down an Early Day Motion which was supported by David Maclean, Conservative MP for Penrith and the Border and Tim Farron, Liberal Democrat MP for Westmorland and Lonsdale.
The EDM 1691 asked:
That this House notes that in the debate on Local Government Reform in Cumbria, held in Westminster Hall on 5th June 2007, the four backbench hon. Members, representing the three main political parties in the county were unanimous in their opposition to the formation of a new unitary council for the whole of Cumbria; calls on the Secretary of State to reject these proposals; and demands that the county and district councils work together in a more efficient and effective way for the benefit of the people of Cumbria.
Mr Martlew went on to say,
"I think its important that the Minister is made aware of the feelings of the Cumbrian MPs in the run up to the decision being taken by the Government next month."
Jamie Reed, MP for Copeland, who spoke in favour at the debate, was not allowed to sign the EDM as he is a PPS and, of course, both Tony Cunningham, MP for Workington and Rt. Hon John Hutton, MP for Barrow have Ministerial responsibilities.
14 Jun 2007
---
Eric welcomes Lonsdale Listing Victory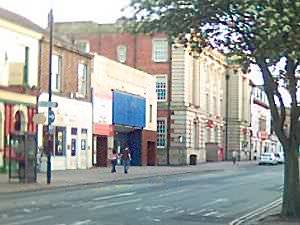 Lonsdale Cinema

Eric Martlew MP for Carlisle, today received a letter from David Lammy MP, Parliamentary Under Secretary of State for Culture, regarding his request in, November 2006, to appeal against the decision not to list the Lonsdale Cinema in Carlisle.
Eric said,
"I am delighted that the Secretary of State has overturned the decision by English heritage and has accepted my request that the building is totally worthy of a Grade II listing. Eric paid tribute to the Minister for using common sense in overturning what was always a wrong decision for the City.
Eric also praised the community effort which had gone into reversing the decision.
"Without the active campaign run by the Save the Lonsdale Group and the excellent technical advice given by the Architect, Mr Steve Butler and local builder, Bob McKnight, we could well have been looking at a pile of rubble in the near future",

"This now gives the City Council the opportunity to have discussions with the owners of the building, Empera Estates, about its purchase, so that it can be preserved and turned into a theatre/arts centre at a price the City can afford and hopefully the re-opening of the upper floors as a cinema".
Eric continued,
"We have had the decision overturned against all the odds and I now hope the City Council will take this opportunity to secure the building for future generations to come".
Read the Minister's letter to Eric (PDF 141K)
13 Jun 2007
---
Carlisle MP, Eric Martlew, scales up pressure for Marine Bill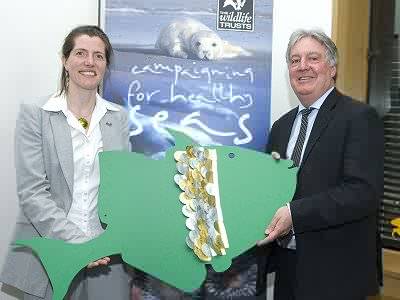 Stephanie Hilborne with Eric and the 'fish'

Carlisle MP, Eric Martlew has supported The Wildlife Trusts' call for a Marine Bill in the next Queen's Speech.
Eric has shown his support by signing their 'Petition Fish'1 at an event in the House of Commons.
Eric said:
"I believe we need a Marine Bill urgently. At present less than 0.001% of our seas are protected by law. As an island nation, we have a responsibility to care for our seas and protect the wildlife that lives there, from dolphins to corals and starfish. I will do what I can to keep up the pressure on the Government for a Marine Bill to be included in the Queen's Speech this autumn. I'm going to write to Gordon Brown urging him to include a Marine Bill in what will be his first legislative programme as Prime Minister.

"A good basis for a Marine Bill is the White Paper which sets out proposals for new measures to manage human activities at sea and protect marine habitats and wildlife2. The White Paper is an important step towards the Government's vision of "clean, healthy, safe, productive and biologically diverse oceans and seas", but there's still a long way to go.
Stephanie Hilborne, Chief Executive of The Wildlife Trusts says:
"I am delighted that Eric Martlew MP has shown his support for the Marine Bill in this way. Like climate change, the destruction of marine wildlife is an urgent global issue and the UK Government must take a lead by protecting our own seas. We cannot delay marine legislation any longer - the urgency to protect marine biodiversity is unquestionable. The 2007 Queen's Speech must include a commitment to a Marine Bill in the next parliamentary session. The Wildlife Trusts' 'Petition Fish' is one way to keep the Marine Bill in the public eye and make sure it gets onto the statute book. Throughout the summer we will be taking our 'Petition Fish' to Wildlife Trust events around the country so that the public can also sign scales to show their support. We plan to bring the fish with signed scales back to Westminster in the autumn."
Notes
The 'Petition Fish' are an innovative way of gathering petition signatures. The fish are large, brightly coloured, plastic cut-outs, representing four charismatic or endangered UK fish (cod, triggerfish, wrasse and plaice). To support the petition, you sign a silver or gold self-adhesive scale and attach it to the fish.
The Marine Bill White Paper proposes the following:

A new system of marine planning;
A more efficient and transparent system for licensing marine activities;
A Marine Management Organisation with wide-ranging functions;
New mechanisms for conserving marine wildlife;
Modernised inshore fisheries management.

The consultation closes on Friday 8th June 2007.
For further information about The Wildlife Trusts' Marine Bill Campaign, please go to wwww.wildlifetrusts.org or call us on 01636 677711.
7 Jun 2007
---
MP Eric demands Recall of Dodgy Document
Today, Carlisle's MP, Eric Martlew, repeated his call for the withdrawal of Cumbria County Council's document "One Council, One Vision, One Voice".
"Following my debate yesterday I am asking once more that this deceitful report be withdrawn",
said Eric.
"While stating that a new unitary authority wouldn't be a County Council takeover, they say in the next breath that a new authority would, not could, cap council tax rises to less than 4% for 3 years."

"I raised this with the Minister and she agrees with me and confirmed that ...." Any new authority would have to make its own expenditure plans and decide on the appropriate rates".
Eric continued,
"I'm being generous to the County Council when I say this document is inaccurate and misleading and, as the Minister supports my view, I am urging that they immediately withdraw the document and apologise to the people of Cumbria for misleading them."
6 Jun 2007
---
"Dodgy Document Must Be Withdrawn"
Following a meeting today with senior officers at Cumbria County Council, Carlisle's MP, Eric Martlew, has demanded that the Council's consultative document on their bid for unitary status be withdrawn.
"The document, One Council, One Vision, Once Voice: the case for a unitary Cumbria is a fraudulent prospectus,"
the MP claimed.
"If this was a public company the police would be knocking on the door of those responsible as it is totally misleading and is making claims it cannot deliver."
Eric Martlew continued,
"On page 4 of the document it says that it is a myth that the County Council is trying to take over the District and states the fact that "a unitary Council would be a completely new organisation."

"But in the next column it goes on to say that "the unitary authority will cap any increases (in council tax) at 4% or less for the first three years". It is incredulous that the present County Council can claim such a commitment for a new Council. They cannot set a rate for their own Council, never mind a new one where they may or may not be members, three years in advance!"

"I'm highly critical and more than a little suspicious as to why the County Council have made such a spurious and inaccurate claim."
He said,
"I believe the intention is to mislead the public to try to gain support for their bid."

"I understand that hundreds of copies have already been distributed and that the information is on the County's website."

"I am calling for the immediate withdrawal and recall of the document if possible, and demand that the County Council come clean and tell the public the truth."
4 Jun 2007
---
Carlisle MP backs Plans to improve Support for Disabled Children in Carlisle
Carlisle MP, Eric Martlew, has backed a new package of policies that will improve support for disabled children and their families in Carlisle.
New funding announced by the Government this month will be used to provide more short breaks for severely disabled children and their families, help with affordable childcare and greater support for disabled young people who are making the critical transition to adulthood.
Parents of disabled children will also have a greater say in shaping local services and minimum standards will be introduced to make it clear what entitlements and services disabled children, young people and their families can expect.
This money has come at an opportune time and could well be the financial life line to keeping the Orton Lea Respite Care Centre open. What the Government are talking about is parents having a greater say and this is what is being planned for the running of Orton Lea. Eric has already had discussions today with the Senior Officials of Cumbria PCT asking them to make urgent enquiries about how Carlisle can benefit from this extra money.
Eric said:
"I know from my advice surgeries the time and dedication given by parents and carers of disabled children in our area and I know that these families need more support to give their children the best possible start in life.

"I'm delighted that we are going to do much more to support disabled children here in Carlisle and across the country. The Government's plans include extra funding to provide more short breaks for severely disabled children and their families and a guarantee that parents will get a greater say in shaping local services, such as through new parents' forums.

"Making sure the views of local parents are heard is vitally important and I want to continue listening to families of disabled children in our area about their priorities and concerns."
Sheila Gregory, Carlisle MENCAP said today:
"It is an ideal opportunity to keep Orton Lea open and I am delighted that Government is giving this priority to disabled children and respite for their families. I look forward to its future."
25 May 2007
---
MP presents thousands of signatures against seal hunt
Carlisle MP Eric Martlew (Chair of the Associate Parliamentary Group on Animal Welfare, APAW) has handed over petitions signed by 46,203 people opposing Canada's cruel commercial seal hunt and calling for an end to the UK trade in seal products.
Mr Martlew presented the signatures in Parliament today (Wed), following an earlier meeting with Trade Minister Ian McCartney MP to discuss a ban on the import of seal products.
The International Fund for Animal Welfare (IFAW); The RSPCA; Respect for Animals and LAWS also attended the DTI round table discussion with the Minister and presented a further 144,343 signatures signed by IFAW supporters supporting calls for a trade ban. Judy Mallaber MP, also present at DTI meeting previously presented more than 31,000 signature petition last year (signed by supporters of Respect for Animals),.
The signatures have been collected as part of IFAW and Respect's ongoing campaign to end Canada's cruel commercial seal hunt - now the biggest marine mammal hunt in the world.
Mr Martlew said:
"These petitions show the UK public feel strongly that this unacceptably cruel hunt must end, and that the UK must play its part by ending the unnecessary trade in seal products. There is international opposition to this annual slaughter; I have received messages from Canadians urging us in the UK to do what we can.
Representation for Canada includes letters from an elderly Canadian Citizen, Lauchlan Ashdown, a proud Canadian citizen (born in England) who has written to express his concern with the hunt and the damage it is doing to the reputation of Canada.
During the 2006 hunt, more than 350,000 seals were clubbed or shot, and 98% of these were pups under three months old.
Ice breeding seals are also under threat from the increasing effects of global warming. This year thousands of newborn pups are thought to have drowned because of extremely poor ice conditions. Despite this the Canadian government pressed ahead with the hunt with only a slightly reduced catch limit of 270,000 seals. Around 200,000 have been killed so far since this year's hunt opened last month (April).
IFAW's marine campaigner Ellie Dickson said:
"Canada's seal hunt is unacceptably cruel and unnecessary, with thousands of seals suffering a slow and painful death so their fur can be used in the fashion industry."
A group of MPs including Eric Martlew MP, Judy Mallaber MP; Former Trade Minister Alun Michael MP; former Environment Minister, Elliot Morley MP and welfare groups: - IFAW, Respect for Animals; The Humane Society; RSPCA and Network for Animals are calling for a ban on the import of seal products from Canada to close a valuable market for the hunt and send a clear message to Canada that the UK wants no further part in this.
For further information please contact:
Clare Sterling at IFAW on 020 7587 6708, mobile 07917 507717, or email csterling@ifaw.org
Alternatively visit www.ifaw.org
Canada's commercial seal hunt takes place for a few weeks each spring in two locations; the Gulf of St Lawrence and 'the Front', an area off the north and east coasts of Newfoundland. The hunt begins a short time after hundreds of thousands of harp seals give birth on the ice in one of nature's most amazing wildlife spectacles.
There is now a ban on the killing of newborn 'whitecoat' harp seal pups, but they can be hunted as soon as they begin to shed their white fur, at around 12 days old.
All veterinary reports on the hunt have documented unacceptable levels of cruelty. A recent scientific report concluded that current hunt levels risk depleting the harp seal population by 70%.
IFAW sends monitors out to the ice every year to document the cruelty.
In 2004, the UK accounted for 31% of the value of seal skin imports into the EU.
23 May 2007
---
Grave Greyhound Concerns
A Parliamentary report has raised concerns over the fate of young racing greyhounds.
This weekend Carlisle MP, Eric Martlew, launched the publication of the investigation into the welfare of greyhounds at the AGM of the Dumfries & Cumbria Greyhound Rescue Association, in Annan.
NEW REPORT RAISES GRAVE CONCERN FOR FATE OF THOUSANDS OF YOUNG RACING GREYHOUNDS
A worrying report into the welfare of racing greyhounds is today being published by a cross party group of politicians following a comprehensive six-month inquiry into the industry.
The report exposes the chilling fact that at least 4,700 greyhounds aged four years or younger may be killed each year in England when they are retired from racing. In addition, 2,500 young greyhounds between the age of 16 weeks and 15 months may be killed simply because they are not 'good enough' to ever start racing. This comes to a total of at least 7,200 greyhounds each year being killed because they are not wanted by the greyhound racing industry. The report recommends, as a priority, that a system be introduced to match the number of dogs bred into the industry with the number that can be successfully rehomed at the end of their racing career.
Findings include:
Enormous gaps in industry records of the numbers of greyhounds that are bred for racing, involved or injured in racing, that are rehomed when retiring from racing, or that are euthanaised when coming to the end of their racing careers.
Approximately 2,500 of the greyhound puppies bred for racing each year in England never make it to the track. Most dogs are bred in Ireland, however, and so the true number of young dogs who never race will by much higher. A significant number of these young dogs will be killed each year between the age of 16 weeks and 15 months.
Additionally at least 4,700 retiring greyhounds (out of at least 11,000 dogs who retire from National Greyhound Racing Club registered tracks every year) may be killed each year at the age of three or four. Unknown numbers may also be killed when they retire from independent tracks.
Recommendations include:
A correctly constituted and broad system of regulation be introduced for all greyhound racing and one set of national standards that apply to all. Animal welfare organisations, greyhound vets and representatives from those greyhound tracks that are currently independent should play an equal role in the current body that regulates the greyhound racing industry.
Defra should investigate the number of dogs that are being transported in both directions between Ireland and England as well as the conditions under which those dogs are being transported.
A reduction in the number of dogs the industry uses by reorganising the racing calendar.
The greyhound industry should be required by law to record and publish annual injuries to greyhounds on a central database.
Chair of the inquiry, Eric Martlew MP said:
"The Associate Parliamentary Group for Animal Welfare set up this inquiry in response to the allegations published in the Sunday Times about healthy greyhounds being killed in Seaham, County Durham.

"I am disgusted at the idea that thousands of young dogs are killed for no other reason than they become 'surplus' to industry requirements. With the new Animal Welfare Act, now is the perfect time to do something about this issue.

"If the recommendations of this report are put into practice, I believe that we can go a long way to improve the welfare of greyhounds in the racing industry and to ensure the continued success of the sport of greyhound racing," said Eric Martlew MP.
21 May 2007
---
MP's Calls to save Post Office
Carlisle's MP, Eric Martlew, has voiced his concern over proposals by the Post Office to move to WH Smith.
"I have two main concerns", he said. "Firstly, I will be having talks with the union to safeguard the 20 jobs currently located at the Warwick Road premises."

"While I can see the advantages to the public in moving Post Office services to a city centre site, I do have reservations about the physical design of the W H Smith building and its ability to cope with the additional Post Office business."
He continued,
"However, whatever happens I feel that the Post Office building must be protected to prevent its demolition in the future."

"I have written to English Heritage asking them to designate it as a listed building.

"It was built by John Laing in 1916 and although it is in a Conservation Area, I am surprised that the City Council has not applied to have it listed.

"It is a significant and imposing building and could be used for further public use with employment potential complementing Carlisle Renaissance proposals for the relocation of various public services.

"I hope we can avoid a similar debate to the Lonsdale Cinema and ensure that the building has a positive, economic future".
1 May 2007
---
MP wins Battle to retain Coroner's Office in Carlisle
Following the recommendation by Cumbria County Council to close its Coroner's office in Workington and transfer it to Whitehaven, Carlisle MP, Eric Martlew met with the Minister of State at the Department for Constitutional Affairs, Harriet Harman.
He has now received a letter from Harriet confirming that following their discussions the County Council are to provide a permanent office in their Headquarters at the Courts in Carlisle for the new Coroner for North and West Cumbria John Taylor. The office will be open up to 3 days a week, where he will be able to meet families and deal with paperwork necessary for funerals.
Mr Martlew also received an assurance from the County Council that if and when there becomes a future vacancy for the Coroners post, consideration will be given to moving the office permanently to the City.
Eric said today,
"I was delighted that the County Council had changed their mind. It seems a great pity that it took a meeting with a Senior Government Minister to make them see sense".
6 Apr 2007
---
MP Calls for Amendments to The Dangerous Dogs Act
MP for Carlisle, Eric Martlew, today called for amendments to the Dangerous Dogs Act.
In response to tragic events in Merseyside in January when a toddler died after being mauled by a dangerous dog, Mr Martlew called representatives from the Metropolitan Police, RSPCA, Dogs Trust and Kennel Club to a meeting of the Associate Parliamentary Group for Animal Welfare* in Parliament. He asked them to advise him on the situation regarding dangerous dogs in England and to comment on the changes that they felt were needed to Dangerous Dogs legislation.
Mr. Martlew said:
"Concerns about the 1991 Act not only are a problem for dog welfare, they also create a problem in effectively protecting the public. I believe that the Act needs some careful consideration and should be amended as soon as possible to address its problems. The police, the Government and animal welfare groups have been aware of these problems for a long time and now is the time to tackle them. We also need to re-open the index to allow people to allow responsible dog owners, who dogs do not pose a threat, to register their animals. It's vital that we have a record of these dogs. I urge the Minister to act now so we can make the Dangerous Dogs Act work as it should do and we avoid any more tragedies"
In a letter to Defra Minister, Ben Bradshaw, Mr. Martlew said that the focus of any prosecution should always be on the action of the dog (and where relevant its owner). It should not be on whether the dog is of a specific breed-type. He outlined several concerns about the 1991 Act.
1. It does not cover private land.
The 1991 Act does not cover private land and although the Dogs Act 1871 provides for private property, it doesn't address especially dangerous incidents. Mr Martlew believes that future legislation must cover both private and public property.
2. The 1991 Act only provides for destruction orders (at the court's discretion).
Under the Dogs Act 1871 a court can issue an order on a dog requiring specific action to be taken. This may include muzzling the dog in public or keeping it on a lead. Future legislation should follow this example. It should provide a range of options to magistrates to ensure effective and appropriate control of potentially dangerous dogs.
3. There is a serious lack of enforcement of present legislation.
This is often due to the complexities of identifying dogs of the types prohibited by section 1 of 1991 Act. Any future legislation should take the useful provisions of both the 1871 and 1991 Acts but also streamline the offence to make it easier to enforce.
For further information, please contact Cassie Hague on 07736 899 547 or admin@apgaw.org.
* The Associate Parliamentary Group for Animal Welfare is a cross-party parliamentary group of over 80 MPs and Peers and over 70 Associate animal welfare organisations, which aims to further the cause of animal welfare by all means available to the Parliaments at Westminster and in Europe. It is Chaired by Eric Martlew MP.
23 Mar 2007
---
£8 Billion to wipe out Waiting in the NHS
Eric Martlew MP for Carlisle today released the figures that show how the Labour government is to continue to invest in improving the NHS.
"In two weeks time, the NHS will receive a cash injection of £8 billion to help wipe out waiting lists across the country - an increase of £56.6 million for Cumbria Primary Care Trust" said Eric.

"This will help deliver a maximum wait of 18-weeks from referral to treatment by December 2008 with many patients seen even more quickly than that

"This will be a major achievement for the NHS - making it more streamlined and productive as well as leading to a much better experience for patients. It will change people's lives by improving care and cutting unnecessary delays.

"Labour believes in the NHS. We established it and in the last ten years we have been re-building it from the decimated state the Tories left it in. The Tories claimed that they will do all they can to improve the NHS but they also want to cut spending by £28 billion. They can't have it both ways. They must decide what their policy is."
Eric rounded on the Tories for their breathtaking hypocrisy.
"Cameron tries to offer everything to everyone, but to be taken seriously he must now decide what his policy is: matching our year on year record investment or going ahead with their proposed cuts.

Labour's investment has already delivered the lowest waiting times ever, 50,000 extra lives saved from cancer, 150,000 lives saved from coronary disease, 300,000 extra staff - an NHS that is improving the health and well-being of the people of England."
22 Mar 2007
---
A Budget for Britain's Families
Eric hails Budget to help local families and pensioners in Carlisle
Carlisle MP, Eric Martlew, today welcomed the Budget unveiled by Chancellor of the Exchequer Gordon Brown, as "a Budget for Britain's families, showing Labour is best for Carlisle".
"Chancellor Gordon Brown today delivered a Budget for British families.

"Gordon Brown announced that spending on public services is to set to increase with spending on education rising to its highest ever level. This will be good news for schools here in Carlisle and confirms that education remains Labour's number one priority.

"And there was good news for hardworking families as well with more help with the costs of bringing up children.

"Child Benefit will rise over the next three years to £20 a week. In 1997 Child Benefit was just £575 a year. Now, under plans announced today by Gordon Brown, Child Benefit will be over £1,000 a year by 2010.

"Labour passionately believes that every child deserves the best possible start. Already 3,300 families and 6,200 children in Carlisle benefit from Labour's tax credits. Today, Gordon Brown announced an increase in the child element of the Child Tax Credit by £150 per year.

"On top of this Gordon Brown was able to announce he was cutting of the basic rate of income tax from 22 pence to 20 pence from April 2008.

"The contribution of those who have built our country and raised families in the past was also recognised in today's Budget. Increases in pensioners' tax allowance will take 600,000 pensioners out of paying income tax altogether, as we move forward to restore the earnings link for the basic state pension.

"The adult rate of the National Minimum Wage will be raised to £5.52 per hour and an increase in the Working Tax Credit, along with a new initiative with the major retailers will help more people find jobs and employment in the future.

"By simplifying the tax system, increasing support to families and pensioners and making work pay, the Budget shows why Labour in Carlisle is best for long term prosperity and fairness to families.

"How different from the past when Britain was tipped into recession with families and businesses in Carlisle left to pay the price. Under the Tories inflation was nearly 10 per cent, mortgage rates soared to 15 per cent, 1.5 million people suffered negative equity and unemployment hit three million.

"And today, neither the Tories or the Liberal Democrats can offer the policies for the future.

"The Tories would fail to equip Britain for the global economy. They are committed to scrapping the New Deal which would return Britain to unemployment, cutting the child tax credit that gives more support to families, and their billions of pounds of spending cuts would slash investment in our schools and other vital public services.

"As for the Liberal Democrats, until they can explain where the money is coming from to pay for their endless list of tax and spending commitments no one can take any pledge they make seriously."

"Only Labour is making the right decisions to ensure Britain and Carlisle are equipped to face the challenges and take the opportunities of the future."
21 Mar 2007
---
Eric Martlew MP welcomes the Government's blueprint for tackling climate change
The draft Climate Change Bill, the first of its kind in any country, and accompanying strategy, that sets out a framework for moving the UK to a low-carbon economy, demonstrating the UK's leadership as progress continues establishing a post-2012 global emissions agreement, has been launched by David Miliband, Secretary of State for the Environment, Food and Rural Affairs.
The draft bill will be subject to a full public consultation alongside pre-legislative scrutiny in Parliament.
Eric said today:
"Climate change is one of the biggest issue facing this country and I am delighted that this Government is leading the way both on the international and the national level. I hope constituents will join me in pledging support for this strategy and look individually whether they can reduce there own personal carbon emissions."
Secretary of State David Miliband said:
"With climate change we can't just close our eyes and cross our fingers. We need to step up our action to tackle it, building on our considerable progress so far. And time isn't on our side.

"This bill is a critical part of the equation. It will help us achieve the twin goals I set out in the strategy I am also publishing today - demonstrating leadership through action at home while also continuing to work towards a strong international agreement post 2012. .

"Crucially the Climate Change Bill, the first of its kind in any country, demonstrates our determination that this role will continue.

"Government must rightly lead from the front on this, but we want everyone - the public, industry, Parliament - to have their say to help us ensure that the Bill really delivers."
The strategy paper sets out a how the Climate Change Bill fits into the Government's wider international strategy and a range of future domestic policies to achieve its aims.
It argues that all sectors of society will have to contribute to the transition to a low-carbon economy, but that this does not mean a reduction in standards of living.
It sets out a vision for how the UK can move to a low carbon economy including:
Investment in low-carbon fuels and technologies, such as carbon capture and storage, wind, wave and solar power.
Significantly more energy efficient use of energy.
A step change in the way energy suppliers operate so that they focus on reducing demand rather than just supplying as much energy as possible.
Consumers becoming producers as well as consumers of energy.
Key points of the draft bill include:
A series of clear targets for reducing carbon dioxide emissions - including making the UK's target for a 60 per cent reduction by 2050 and a 26 to 32 per cent reduction by 2020 legally binding.
A new system of legally binding five year "carbon budgets", set at least 15 years ahead, to provide clarity on the UK's pathway towards its key targets and increase the certainty that businesses and individuals need to invest in low-carbon technologies.
A new statutory body, the Committee on Climate Change, to provide independent expert advice and guidance to Government on achieving its targets and staying within its carbon budgets.
New powers to enable the Government to more easily implement policies to cut emissions.
A new system of annual open and transparent reporting to parliament. The Committee on Climate Change will provide an independent progress report to which the Government must respond. This will ensure the Government is held to account every year on its progress towards each 5-year carbon budget and the 2020 and 2050 targets.
A requirement for Government to regularly report on current and predicted impacts of climate change and on its proposals and policy for adapting to climate change.
Notes:
The Draft Climate Change Bill and accompanying paper can be accessed at www.defra.gov.uk.
Comments on the draft bill should be sent to www.defra.gov.uk. The closing date for comments is 11 June 2007.
14 Mar 2007
---
Eric Martlew welcomes New Measures to improve Support for Carers
Carlisle's MP, Eric Martlew, today welcomed a multi-million pound package of support for carers unveiled today by Ivan Lewis, Minister for Care Services.
The Government's New Deal for Carers includes a range of measures designed to recognise the essential work that carers carry out across the country, including:
£25 million to be spent on providing short-term home based respite care for carers in crisis or emergency situations in every council;
£3 million towards the establishment of a national helpline for carers;
a wide ranging review of the 1999 national carers strategy;
£5 million to support the development of an experts carers programme.
Eric said:
"Millions of people in this country are hidden heroes who keep families together through their support and devotion. The carers in Carlisle often provide care 24 hours a day, 7 days a week, taking on that precious role that enables a friend or family member to stay at home and live with the dignity, independence and security the rest of us take for granted. Carers are so important for Carlisle.

"This army of carers who are dedicated to their families do not want to give away their responsibilities. Equally, they want Government and local services on their side ensuring the necessary care and support is available to maintain their family's quality of life. This is why I am delighted that the government is taking action to really help improve their lives.
Chancellor of the Exchequer, Gordon Brown said:
"Every one of the carers I have met is an inspiration and refutes a wide spread cynicism that in today's society selfishness matters more than service to others. And having listened to their stories and the challenges they face, I know we must and will do more in the years to come to help. That is why today we are announcing the most far-reaching national consultation ever on the future of carers, to encourage the fullest engagement of the very people who would benefit most."
The New Deal for Carers was outlined in the Our Health, Our Care, Our Say White Paper launched in January.
22 Feb 2007
---
Parents in Carlisle urged to use their Child Trust Fund
Parents in Carlisle are being urged to use their Child Trust Fund vouchers to ensure their children have savings behind them when they reach 18.
Carlisle's MP, Eric Martlew, was speaking during the first-ever Child Trust Fund Week, which runs from January 15th to 20th.
He is calling on parents in Carlisle to use their £250 vouchers to open an account and ask friends and family to get engaged with their child's account to build a nest egg for the child's future.
New figures published this month show that in the Carlisle constituency, 3,520 Child Trust Fund vouchers have been issued to parents. 2,486 savings accounts have already been opened by parents themselves. The remaining 1,034 are still to be opened or will be automatically opened by HM Revenue & Customs if the vouchers are not used after 12 months so that no child loses out.
Eric said:
"The Child Trust Fund is a great way of saving for a child's future. All parents with children born since September 2002 will have received a £250 voucher to get an account started. The Government will add an extra £250 for families on lower incomes, and there will be further top-ups when children reach the age of 7.

"I'm pleased that over 70% of parents in Carlisle have already opened an account for their child, but I want to encourage all eligible parents to open an account and get friends, family, grandparents and the whole family involved.
Launching Child Trust Fund Week, Treasury Minister Ed Balls said:
"The Child Trust Fund's success has exceeded our expectations and nearly 2.5 million accounts have now been opened across the country. But working with Eric Martlew and other MPs I want to do more to
15 Jan 2007
---
---
On behalf of Eric Martlew, 3 Chatsworth Square Carlisle Cumbria CA1 1HB