David's News Extras 2008
12/12/08 Welcome for Nissan moves
04/12/08 Carbon Monoxide Threat
02/12/08 Banks must be flexible

04/12/08
26/11/08 Anger at PBR Storm
25/11/08 PreBudget Report 'well-thought out'
22/11/08 Look again at Train Fares
07/11/08 Obama Election 'Good news'
05/11/08 Backing for Bobby
30/10/08 Council Bus Services could return
22/10/08 Spend now on Transport Infrastructure
18/10/08 Rock must be flexible
15/10/08 ICE report says region held back
30/09/08 Tory Rail Plan shows they are out of touch
24/09/08 Strong Brown is the Man we need
23/07/08 More Women and Ethnic Groups in Parliament
22/07/08 Optimism over Metro Bid

26/07/08
21/07/08 Transport Department lacks innovation and forward thinking
19/07/08 Heathrow Campaign could benefit North
08/07/08 David backs PO Card
04/07/08 PM wants 'most modern transport system' for North-East
26/06/08 London gets the Lion's Share
25/06/08 Action Against Prostate Cancer
20/06/08 Road Consultants' costs criticised
17/06/08 North-East missing out on Research
12/06/08 North-East Economy 'robust'
10/06/08 Withdraw flawed Schools List
02/06/08 Police 'wrong balance'
21/05/08 Tribute to Tom Burlison
08/05/08 David in the Chair
07/05/08 Local Hero
30/04/08 Praise for Local Press
23/04/08 Welcome for Tax Band Measures
18/04/08 Sadness at Death of 'feisty' Woman
07/04/08 Call for rethink on 10% tax band
03/04/08 EU 'duty bound' to look at Rock
24/03/08 Region's Rail Crime among worst in UK
18/03/08 Northern Rock Cutbacks
15/03/08 Tory Claims 'laughable'
13/03/08 Action on High Speed Rail
03/03/08 North needs more for Transport
27/02/08 More Moves to Maglev
22/02/08 Backing for Temporary and Agency Workers
22/02/08 Rock will be OK
21/02/08 Start planning High Speed Rail now
09/02/08 North East Transport should be Special Case
07/02/08 Council Success should be rewarded
06/02/08 Improve Public Transport first
05/02/08 Stay a little longer
02/01/08 Three Lane Motorway Call

Return to Homepage | Current News
---
Welcome for Nissan moves
12 Dec 2008
David has backed the idea of government help for Nissan.
It is reported that ministers are looking to see what can be done help the car industry.
David said,
"I think it is entirely in line with what the Government has been saying all along, that they will do whatever is necessary to support the economy and British business during this crisis."
---
Carbon Monoxide Threat
4 Dec 2008
David has called for VAT to be abolished on Carbon Monoxide alarms.
He has tabled a Parliamentary motion calling for the cut and drawing attention to the danger posed by leaks of CO. The deadly gas which has no odour can be given off by defective gas fires and boilers etc. and kills silently.
David's Early day Motion reads:
EDM 94
CARBON MONOXIDE AWARENESS
03.12.2008
Clelland, David
That this House recognises that, following Carbon Monoxide Awareness Week 2008, more needs to be done to raise public awareness of the dangers that can arise from carbon monoxide leakage; and calls upon the Government to lead the way by abolishing VAT on carbon monoxide alarms.

---
Banks must be flexible
2 Dec 2008
David has called for all banks and building societies to be "flexible" with people in arrears.
The Royal Bank of Scotland has doubled the length of time it allows debtors before taking action, and David and other campaigners want all banks, including Northern Rock, to do the same.
David said,
"All banks and building societies ought to be taking a more flexible view of these things in the current circumstances. And I am sure they can all improve their performance in that regard."

4 Dec 2008
David welcomed the Northern Rock's acceptance of the government's plans announced in the Queen's speech.
The Prime Minister said that mortgage payers would be able to get payments deferred for up to two years if they fell on hard times. new also came that Northern Rock would join some other banks in not starting repossession procedures would not be started until there were at least six months arrears.
David said,
"I am pleased that Northern Rock is one of the banks that have agreed to this scheme. It will obviously come as a great relief to many people who are finding themselves under pressure as the recession bites."
---
Anger at PBR Storm
26 Nov 2008
David has hit out at those who attacked the Chancellor's pre budget report.
In particular he singles out the ridicule some have given the real 2½% VAT cut against the storm of protest at a 'non-existent' 1% rise.
David said,
"Amazing isn't it!!? A real 2.5% cut in VAT on Monday is dismissed as meaningless and giving will give nothing to the hard pressed consumer yet a non-existent 1% increase on Wednesday is a huge tax bombshell that will bring ordinary families to their knees!!"
---
PreBudget Report 'well-thought out'
25 Nov 2008
David has welcomed the Chancellor's Pre Budget Report.
He said it was a sensible plan, and in line with other responsible governments around the world and supported by economists - except the Tories who are "out on a limb".
David said,
"It is good, sensible solid well-thought-out measures that seem to be supported by the economists, businessmen and even foreign governments who are doing similar things - everybody apart from the Conservative Party which seems to be out on a limb on this issue."
---
Look again at Train Fares
22 Nov 2008
David has called for the rises announced in train fares to be re-examined.
The fare rises which come into effect after Christmas, are up to 11%, and are based on July's inflation figures. But David says that inflation is now falling fast and the matter should be looked at again.
David said,
"Given the current economic situation and the fluctuation of inflation since these figures were drawn on, I would hope there could be a re-examination of the proposed increases."
The National Express has promised its shareholders an extra 10% dividend based largely on the profits makes from the East Coast line, up 44% last year.
---
Obama Election 'Good news'
7 Nov 2008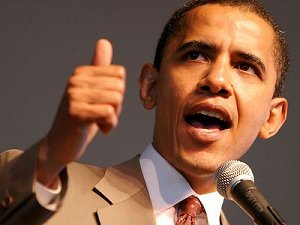 David has welcomed the election of Barack Obama as President of the United States.
David said,
"This was a 'week of change' - the election of Obama and the change in fortunes of the Labour Party in the by-election. Cameron's attempt to capitalise on the 'vote for change' in the USA was seen off decisively when his Party lost its deposit.

"This was indeed a defining moment in history and has the potential to bring together countries and cultures in a way it has been hitherto difficult to do. It was a breath of fresh air to see the real face of the American people who are often characterised unfairly as self centred and even racist. This has given the lie to all that."
---
Backing for Bobby
5 Nov 2008
David has welcomed the news that Bobby Moncur is to become a Freeman of Gateshead.
Moncur, now 63, was captain of Newcastle United when they won the Fairs Cup in 1969 will be made a freeman at a ceremony on 6 November.
David said,
"I know Bobby quite well and I often see him at a lot of charity events, he has certainly kept involved in the area and has done a lot of good for Gateshead, so it is a much-deserved honour."
Bobby Moncur recently won a battle against cancer and now has the all clear from his doctors. He said he was pleased and honoured that his adopted home town has chosen to honour him this way.
Other sporting freemen include Brendan Foster and Jonathan Edwards
---
Council Bus Services could return
30 Oct 2008
The way is being opened for local councils to run bus services in their area.
David has welcomed changes by Ministers in the Local Transport Bill now before parliament which would make this easier. In the twenty years since the Tories deregulated bus services, many routes have failed and prices have soared.
David said,
"The main changes which have been made by the Government are to reduce the hurdles that local authorities had to jump to get quality contracts.

"It certainly has the potential to be the biggest improvement in public transport for decades if local authorities use it properly and if bus companies are not able to frustrate it too much by legal challenges."
Perhaps the 'corporation bus' will be making a comeback.
---
Spend now on Transport Infrastructure
22 Oct 2008
David has called on the government to upgrade the regions transport infrastructure.
He says that when the government is thinking of bringing forward capital works in order to inject money into the economy, small businesses in the region would be greatly helped by improved road and rail links.
David has tabled an Early Day Motion calling on the government to invest in this way.
The full parliamentary motion reads:
EDM 2310
CAPITAL WORKS AND ECONOMIC DOWNTURN
21.10.2008
Clelland, David
That this House believes that the commissioning of major capital works to stimulate the economy and produce employment opportunities should address regional disparities and concentrate on sustainable development that will benefit future generations as well as the current population; and invites the Chancellor of the Exchequer and the Secretary of State for Transport to discuss the dualling of the A1 from Newcastle to Edinburgh, the dualling of the A66 and A69 from the A1 to the M6, the improvement of the A1M to national motorway standards and the revival of local rail services in order to create work in the short term and to benefit the economic development of the North East and create more job opportunities in the longer term.

David said,
"These are all important works that we need done and there ought to be a plan for completing all of them. But even if we are not able to get everything we want started in the short-term, a start on any of these projects would be of great benefit to the North East."
---
Rock must be flexible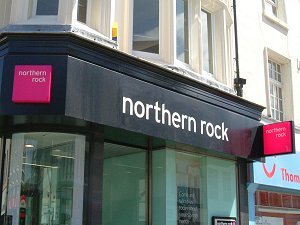 18 Oct 2008
David has called on Northern Rock to be patient with mortgage defaulters.
He said the bank should not act differently than other bank when dealing with mortgage arrears.
David said,
"I realise there has to be a penalty for people who don't pay their mortgage but Northern Rock should not be any more aggressive when it comes to repossessions than any other bank. We are in difficult times and patience is needed. Northern Rock needs to take a more tolerant view and be more flexible."
---
ICE report says region held back
14 Oct 2008
A report by the Institute of Civil Engineers (ICE) says the region is being held back by lack of transport investment.
David says this shows the region is not getting a fair crack of the whip and is suffering because of it.
David said,
"Despite a lot of investment from this Government, record levels of investment, we still suffer as a region. We are the only region not linked to the rest of the UK through the motorway system, and that is not right.

"I back calls for a clear long-term plan but I think with the way things are at the moment the desire and the expectations will come long before the resources do."
---
Tory Rail Plan shows they are out of touch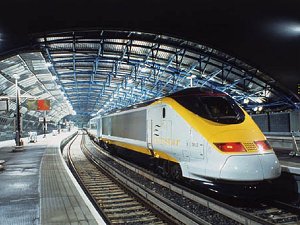 High Speed trains, but not for North East under Tory plans.

30 Sep 2008
David has condemned Conservative plans to build a high sped rail system that excludes the North-East.
Tory plans were revealed for a high speed rail system costing billions, but which would serve routes from London to Birmingham, Manchester and Leeds, ignoring the North-East and Scotland, which David says is ludicrous.
David said,
"I thought the Tory Party said they were going to make inroads into the North East, but clearly no railways to the North East. That is absolutely ludicrous."

"What our region needs is a high speed link to London to start addressing regional disparities, and for the Tories not to recognise that just goes to show how out of touch they are with the North East."

2 Oct 2008
Commenting later on David Cameron's remarks that Gordon Brown was to blame for the world financial crisis, which David described as ludicrous, he added,
"I don't think the Conservatives will make a breakthrough in the North East because they don't seem to be trying particularly hard given the announcement on high- speed rail."
---
Strong Brown is the Man we need
24 Sep 2008
David has said that Gordon Brown is the man the country needs in difficult times.
Commenting after the Prime Minister's conference speech, he said that there had never been a serious challenge to Brown's leadership.
David said,
"I never accepted that there was a real threat to him, there were one or two who may have considered a move but I don't think there has ever been the possibility of him being forced out and that is even more true now. We have seen over the last 11 years the strength that we now need and he is the man to get us through these difficult times."
---
More Women and Ethnic Groups in Parliament
23 Jul 2008
David is backing a plan to use Lords' Reform to address the under-representation of women and ethnic groups in Parliament.
The Prime Minister has asked the Speaker of the Commons to set up a conference to look at this issue and David says his plan achieves this.
David said,
"Following the Speaker's statement on Tuesday 22nd July, when he said at the request of the PM he was setting up a 'speaker's conference' to look into the under-representation of women and ethnic groups in Parliament, the amendment I have drafted and is supported by many colleagues would deliver exactly what the PM wants in a reformed second chamber.

"I hope that the National Policy Forum will take his lead and accept the amendment when it is put to them this weekend."
Read David's Amendments and letter to Labour's National Policy Forum here. (PDF, 27K, may open a new window)

---
Optimism over Metro Bid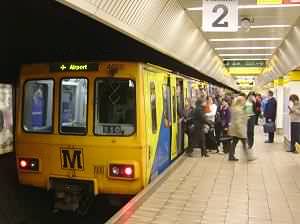 Metro at Monument

22 Jul 2008
David is optimistic that a bid by Nexus to move ahead with Metro modernisation will succeed.
David has been working closely with Nexus and government to achieve this, as £300 million is needed to continue the modernisation.
David said,
"I have been involved in the discussions with Nexus and with ministers over the last two to three years and I am very optimistic. This upgrading is absolutely essential. The Metro system cannot continue without the modernisation programme."
Already almost £70 million is being spent updating stations and ticket machines, but new trains and communications are planned for the next ten years to ensure a modern system for the 21st Century.

26 Jul 2008
Treasury holds back Metro Money
Just as we thought there was to be money for Metro modernisation, it has been taken away again.
The Treasury has decided to withhold the money until the autumn as part of a spending review.
David said,
"As far as I'm concerned this is money we in the North East need, this is money we deserve and money that should already have been signed off."
All the more galling is that the cash for Crossrail, the London rail scheme, has been released. But the Treasury says this is not a change in policy.
---
Transport Department lacks innovation and forward thinking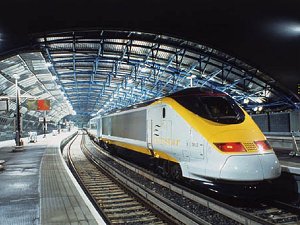 High Speed train

21 Jul 2008
David has expressed his disappointment at the lack of bold, innovative thinking from the Department for Transport.
The Commons Transport Committee, of which David is a long standing member, has published a report warning of misery and overcrowding unless the government acts now on a high speed link from London to the North.
David commented,
"During the committee's hearing we asked of the Department for Transport what was the most innovative work coming out of the department, and they struggled to answer. They cannot continue like this. We think they are not being inventive enough or forward-thinking enough. And it will be for the good of our region to change that."
The government's own White Paper failed to mention high speed rail for the North-East, let alone innovative measures such as Maglev. David says the government is becoming aware of the need for high speed rail, but is not making the commitment required.
---
Heathrow Campaign could benefit North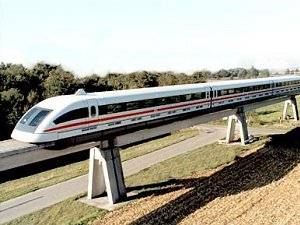 Maglev - coming our way?

19 Jul 2008
A campaign by southern local councils against Heathrow expansion could mean better rail links for the North.
David has long argued the case for high speed rail to the North-East, and the Heathrow campaigners are now proposing just that in an effort to render a third runway at Heathrow unnecessary.
David said,
"High-speed rail is necessary and the sooner the better, but whether it will come in time to completely avoid expansion of Heathrow, I am not sure.

"There is no doubt about the fact that if you have high-speed rail, something like maglev, there would be no need for domestic airlines."
The idea is for the route to follow the M1 and then up through Newcastle to Scotland. Spurs would cater for the west Midlands and North-West.
David believes that government sees the validity of the case for such a route, but are not yet ready to set a timetable for implementation.
---
David backs PO Card
8 Jul 2008
David is urging the government not to undermine the Post Office Card account..
The Department for Work and Pensions is considering whether to use another account to pay benefits, resulting in a huge loss of business for the Post Office and threatening even more Post Offices.
David said,
"It is an alternative to people who are not used to using banks, and a lot of older people aren't. It [the post office] is a place they are used to going to."
David is among those who have signed a Commons motion warning against the change.
---
PM wants 'most modern transport system' for North-East
4 Jul 2008
David has welcomed comments by the Prime Minister in an interview with The Journal, that he wants more investment in the region.
He pointed to the upgrading of the A1 in Yorkshire, and said investigations were underway into reducing congestion on the Western Bypass. He also said there was investment in rail services. David said the Prime Minister was aware of the region's needs, although he was unable to give specific spending commitments at this stage.
David said,
"I am very pleased that he seems to be well aware of the main priorities that we are concerned about and the pressure there is to do something about the A1 and high-speed rail."
The Prime Minister is in the region today as part of the celebration of the 60th anniversary of the National Health Service.
---
London gets the Lion's Share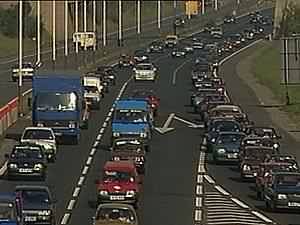 26 Jun 2008
David has said that London gets too much money spent on transport compared with the rest of the country.
The North-East gets far less than London and the South East. David, who is a senior member of the Commons Transport Committee, and others have been campaigning for a long time for improvements to the region's infrastructure, especially upgrading the A1 round Gateshead and dualling it further north.
David said
"Transport expenditure in the country is far too much tilted towards London and the South East and we have to have a far better balance of funding for the regions."
David is also pushing for high speed rail for the east coast and is in favour of more development of Maglev technology fore the future.
---
Action Against Prostate Cancer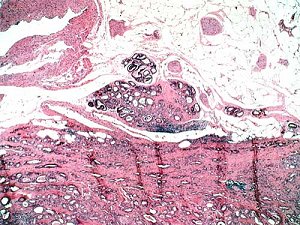 Prostate cancer cells invading tissue

25 Jun 2008
David has co-sponsored a Commons motion on prostate cancer.
This highlights variations in treatment round the country, reminds us that 10,000 men die of prostate cancer every year and calls for rapid referral to specialist treatment, including the opportunity for chemotherapy for all who have a clinical need.
The full Early Day Motion reads:
EDM 1869
7 OUT OF 10 PROSTATE CANCER CAMPAIGN
24.06.2008
Stoate, Howard
That this House welcomes the launch of the 7 out of 10 campaign to raise awareness of the variations in treatment of prostate cancer patients; notes with particular concern that 7 out of 10 men with metastatic hormone refractory prostate cancer are missing the opportunity to receive chemotherapy; further notes that prostate cancer is the commonest male cancer, killing 10,000 men every year; believes eligible men should be given access to chemotherapy where appropriate; and calls on the Government to ensure ideal patient pathways are locally implemented as recommended in the National Institute for Health and Clinical Excellence prostate cancer guidelines published in 2008, first, to ensure that multi-disciplinary team meetings occur at appropriate times and second, to ensure patients are referred to oncologists at the first opportunity.

---
Road Consultants' costs criticised
20 Jun 2008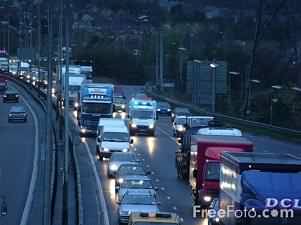 David has warned the Depart for Transport over its spending on consultants.
This comes after it was revealed that the DfT and its various agencies had spent £348 million over three years on consultants.
David said,
"Consultants have a role to play but the Department for Transport must closely manage costs and ensure as much money as possible is spent on practical schemes that benefit road users."
It has been suggested that this money would; have paid both for the dualling of the A1 and upgrading the Western by Pass.
---
North-East missing out on Research
Region needs more research funding

17 Jun 2008
David says the region needs more research funding.
The region receives just 1.5% of all research and development spent in the UK by government and industry, and David says this is not enough to drive the region's economy forward.
David said,
"I raised this some time ago and it is still a problem which we have neither solved or faced up to. Research and development funds are at the heart of regeneration. We simply cannot transform our economy without it and I'm concerned that we are still not doing enough to change this."
Of £19 billion spent, just £293 million is spent in the North-East. Government has said it will direct more research our way, but it fails to materialise. One NorthEast says it is harder to create jobs in the region because of this.
---
North-East Economy 'robust'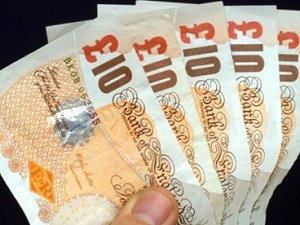 12 Jun 2008
David has said the region's economy is 'quite robust'.
He was reacting to figures that show a rise in unemployment in the region, but the figures are disputed after it was admitted there was a wide margin of error.
The Office for National Statistics says there are 15,000 more jobless people in the region than three months ago, but then said there was a huge margin of error. This has sparked incredulity in the region.
David said,
"These figures are unbelievable. There is pressure on jobs from rising fuel costs but to issue figures and then say there's a huge margin of error is plainly wrong. Everything I read and everything I hear from the business sector in the North East seems to suggest that the economy is quite robust."
---
Withdraw flawed Schools List
10 Jun 2008
David has cosponsored a Parliamentary motion calling for the list of so-called failing schools to be withdrawn.
It points out that privatised academies are on the list and that this shows privatisation of education is not the answer and that the list undervalues the work of teachers in some very deprived communities.
EDM 1751
PUBLICATION OF SECONDARY SCHOOL PERFORMANCE
10.06.2008
Purchase, Ken
That this House is dismayed that a deeply flawed out of date list has been unnecessarily published which has been widely interpreted by the media as labelling over 600 secondary schools as failing their pupils; notes that included on the list are 26 privatised academy schools, including the much-vaunted Harris Academy, demonstrating that privatisation is not a solution to the educational disadvantage often deeply rooted in our unequal society; condemns the list for failing to recognise the hard and diligent work of teachers, parents and pupils in some of England's most deprived communities; and asks the Secretary of State to withdraw the list until further discussions have been held with appropriate local authorities in order to correct the inaccuracies.



---
Police 'wrong balance'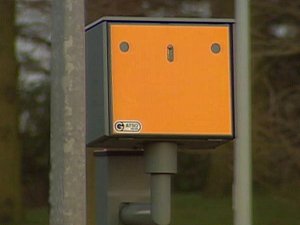 Too many of these and not enough cops?

2 Jun 2008
David has criticised trends in traffic policing in the region.
He says that the reduction in traffic patrol officers accompanied by a rise in speed cameras shows the wrong balance.
David, a member of the Commons Transport Committee, said,
"I am not quite sure they have got the balance right here."
Northumbria Police have reduced the number of traffic officers from 245 five years ago to 172 last year, although the force claims that there are now 196. But camera sites, fixed and mobile, have gone from 34 to 126.
Durham Police have no fixed camera sites but rely on mobile units. Their traffic officers fell from 111 to 100.
---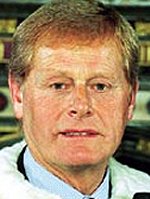 Tribute to Tom Burlison
21 May 2008
"Brenda and I were deeply shocked and saddened to learn this morning that our close friend and colleague Tom Burlison - Lord Burlison of Rowlands Gill - has died.

"Tom was a major figure in the Labour and Trade Union movement in the North East and at national level. He loved the North East and was instrumental during his life in improving the lives and the quality of life of thousands of our citizens.

"He was found at his flat in Rowlands Gill with his faithful dog by his side.

"Our sympathies go our to his son and daughter Rob and Lindsey and all of Tom's family and friends.

"He is a big loss to our lives and our community.

"May he rest in peace."
---
David in the Chair
8 May 2008
At a recent session of the Commons Transport Committee, David paid tribute to Gwyneth Dunwoody, the previous Chair of the Committee, who died recently.
In her absence David was called on Chair that session of the committee, temporarily as he said. From the Chair he questioned the witnesses on a number of issues, including dualling the A1.
Other matters included 20 mph zones, the ratio of serious injuries to fatalities on the roads, young driver education, road safety skills professionals, mobility scooters, working across government departments, Safety Camera Partnerships, the level of traffic policing, tackling uninsured or untaxed drivers and pedestrian and/or cycle training for children.
---
Local Hero
7 May 2008
David has praised the courage of a local hero.
Anthony Makin from Benwell lost a leg fighting the Taliban, but amazingly, he is now preparing to return to the battle with a prosthetic limb. Des Browne, Secretary of State for Defence, has joined the tributes to Lance Bombardier Makin's courage.
David, in whose constituency Mr Makin grew up, said,
"He is an outstanding and heroic young man who is an example to us all."
---
Praise for Local Press
30 Apr 2008
David has co-sponsored a Parliamentary motion congratulating the Evening Chronicle and associated companies.
The company won the Environmental Company of the Year award at the 2008 Newspaper Awards for cutting its carbon footprint, using renewables and recycling.
The Early day Motion reads:
EDM 1458
ENVIRONMENTAL COMPANY OF THE YEAR AWARD
29.04.2008
Anderson, David
That this House warmly congratulates the Evening Chronicle in Newcastle, its parent company ncjMedia Ltd and Trinity Mirror Printing Newcastle for winning the Environmental Company of the Year award at the prestigious 2008 Newspaper Awards; notes that this category sought the business which had done the most to cut its carbon footprint and make its products greener through energy conservation, using renewable and recycled materials and minimising waste; further notes that the judges praised an 'excellent initiative by a regional newspaper group which included involving the local community, through editorial columns, to improve the environment' and that `the publisher showed good overall environmental awareness, producing a comprehensive environmental campaign carried out throughout the business, at its print and publishing sites, within its editorial and out in the community'; and urges other newspapers to emulate this superb example of environmental leadership in the media.

---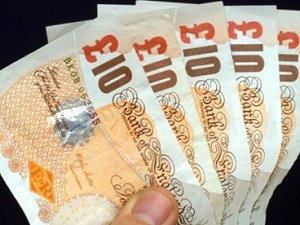 Welcome for Tax Band Measures
23 Apr 2008
David today welcomed the announcement by the Prime Minister and the Chancellor that measures were to be taken immediately to resolve the issue of low earners losing out as a result of the abolition of the 10p tax band.
" Whatever else is said about the 10p tax band issue the welcome changes that are now to be brought about are as a result of representations made by Labour Party members and have nothing whatsoever to do with the Tories, who supported the abolition last year, or the Liberal Democrats, who cannot let a bandwagon pass without jumping on it."
Four out of five people benefited from the last budget this will now ensure that the other 5th benefit also.
---
Sadness at Death of 'feisty' Woman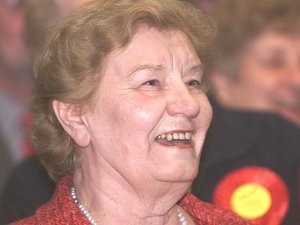 Gwyneth Dunwoody MP

18 Apr 2008
David has expressed his shock and sadness at the death of veteran Labour MP, Gwyneth Dunwoody.
David worked closely with her on the Commons Transport Committee of which she was Chair. He describes her as a "feisty independent minded woman who would call a spade a spade" and said she would be sadly missed.
David said,
"I was shocked and saddened to hear that Gwyneth Dunwoody passed away last night. I know she has had periods of ill health recently but she always seemed to bounce back to full strength. She was on full form at the last meeting of the Transport Select Committee on 2nd April.

"Gwyneth was a feisty independent minded woman who would call a spade a spade, an MP since 1966 who was elected at a time when there was no special leg-up for women. Indeed she never needed one or approved of the modern system. She was outspoken and not reluctant to criticise government or ministers when she felt it was warranted. Having said that she was fiercely loyal to the Labour Party and recognised, as I do, that despite our criticisms of government policy from time to time the best government for ordinary families - locally or nationally - is Labour government.

"She was an expert on transport issues and will be sadly missed by all who knew her and the Labour movement as a whole."
---
Call for rethink on 10% tax band
7 Apr 2008
David has joined the call for the government to think again on its abolition of the 10% tax band.
This will leave some low paid workers, especially those without children, worse off, while some of the well paid will be even better off. Thirty MPs, including David, have signed a Commons Early Day Motion urging the rethink.
David said,
"This was a genuine attempt to improve the tax system and was not intended to target anyone, but an unintended consequence has been that some people on very low incomes are going to be worse off as a result."
The government has said that there will be no U turn.
---
EU 'duty bound' to look at Rock
3 Apr 2008
David has said that the European Union is only following rules to investigate Northern Rock.
It is understood that a bank in Denmark complained that the Rock had an unfair advantage because of its rock solid government backing and called for the probe.
David said,
"We are members of the European Union. It has rules regarding these issues and therefore it is duty-bound to look at the situation, but I don't think there is anything to get overly concerned about."
Northern Rock has already closed down its Danish operation, and hopes that the results of the EU study will support it.
---
Region's Rail Crime among worst in UK
24 Mar 2008
Figures released by the National Audit Office show this region lost millions of pounds and suffered huge delays as a result of railway crime.
David has condemned the criminals that mean the North East alone accounts for 22% of all the UK's rail delays at a cost of £230M.
And the region ranks top for vandalism, with two thirds of the country's reported incidents in 2006-7.
David said,
"This is bad news for passengers and businesses in the North East. But it is also bad news for the people who are carrying out the vandalism. It is incredibly dangerous for people to be messing about on the railways.

"The people who are doing this are not thinking about the impact they have on society by their actions. The message needs to get out that stealing from rail lines is just not acceptable and impacts on all of us. Network rail and British Transport Police need to get on top of the problem."
Both Network Rail and the British Transport Police say they are working hard to tackle the problem.
---
Northern Rock Cutbacks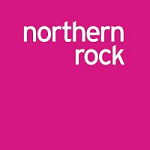 18 Mar 2008
As Northern Rock announces big job cuts, David has held out some hope for the staff of the bank.
Saying that he hopes some can be saved, he also said that employment prospects in the area should mean things aren't as black as they seem.
David said,
"It will be very, very sad if all these jobs are going. If we can't save some of them, there are other jobs available in the region, so things might not end up as badly as they look at the moment."
The bank is planning to cut 2000 or more jobs between now and 2011, but that would depend on how well the bank fared under its new public ownership.
---
Tory Claims 'laughable'
15 Mar 2008
Conservative claims that Tyneside's revival in recent years was down to Margaret Thatcher are 'laughable', according to David.
A Tory speaker at their conference in Gateshead claimed that because the Tyne and Wear Development Corporation was set up when Maggie was Prime Minister, Tyneside's present state as a thriving centre was down to her.
David commented,
"It is laughable when you think that the Labour Party has been in power in Gateshead since the Second World War and in power in Newcastle while all these developments were completed. And the Gateshead side of the river has seen massive redevelopment since the Labour Government came to power.

"So while she did set up the corporation, there was a lot more done by local Labour politicians than by Thatcher. The memory of what she did here may not be as strong as it once was, but there are a lot of people, especially the miners, who still remember."
Many other politicians in the region also pointed out the collapse of heavy industry, shipyard closures, the disappearance of the mining industry and mass unemployment as a result of Thatcher's policies.
---
Action on High Speed Rail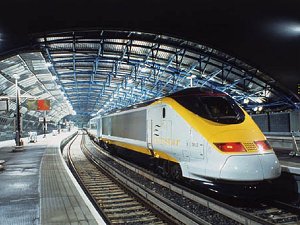 High Speed Train - coming our way?

13 Mar 2008
David has called on the government to take action now on high speed rail for the North-East.
This follows a report by the consultancy Atkins suggesting not only that such a link be via the North-East rather than the west coast, but that it would boost the economic value of the region and of the country.
David said,
"The Atkins report confirms what many of us have said for a long time. In order to resolve the North-South divide we need to bring the country closer together, and the best way to do that is through high-speed transport links."
For a set up cost of £12BN, the return would be £29BN over a sixty year period, a gain of £17BN.
---
North needs more for Transport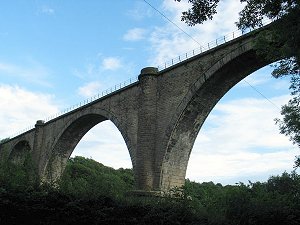 Victoria Viaduct on the Leamside line
(Photo: Peter Hughes)
3 Mar 2008
David has said he is disappointed at the news that the Leamside rail link between Tyneside and south Durham is on the back burner.
Network Rail has said it will be years before the reopening of the mothballed line will even be considered, and David says the region needs more transport money.
Nexus had commissioned a study which reported on the benefits the reopening of the line would have, but Network Rail's response has been lukewarm.
David said,
"I share Nexus's disappointment at the delay, and like other MPs such as Houghton and Washington's Fraser Kemp, who has been campaigning for the Leamside line, we will be pressing for an earlier date.

"The region does get funding for transport, we just don't get as much as other regions and we do need more."
It is argued that the line could be used for freight, releasing capacity on the main east coast line for more and faster passenger services, also it would provide an excellent commuter link from Newcastle via Washington and Fencehouses to Belmont in Durham City, reducing road congestion. But Network Rail, while acknowledging the benefits, won't even look at the lien until 2019 at the earliest, with no guarantee it would reopen after that.
---
More Moves to Maglev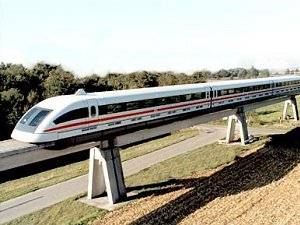 A German Maglev train

27 Feb 2008
David has urged the government to look again at Maglev for intercity high speed trains.
The system of magnetic levitation allows extremely high speeds and the North West is funding a business plan for such links in their region, The North East should catch up, according to David.
He said,
"There has never been a proper costing of this. The Government balks at the idea of this and has so far refused to really look at it.

"But I believe Maglev can be a way forward for us, especially with the suggestion of a Tyne-Tees link. It is important we start planning for this now."

"We need to have more equity of funding in terms of transport and the North East is lagging behind of what we ought to be allocated."
Plans are being made for a Liverpool, Manchester, Leeds link and David wants the plan to be extended north to Newcastle and on to Edinburgh.
---
Backing for Temporary and Agency Workers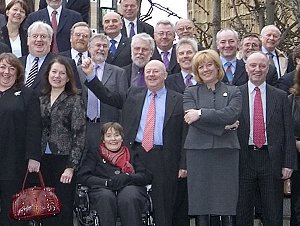 David among the many Labour MPs who backed the bill

22 Feb 2008
David has voted in favour of Andrew Miller's Temporary And Agency Workers (Equal Treatment) Bill.
The Bill seeks to give agency workers equal treatment with permanent workers in basic terms and conditions. Many agency workers are treated appallingly, frequently finding themselves on very low wages and poor terms and conditions which are far worse than those offered to the directly employed staff who they are working alongside, often doing exactly the same job. At the moment this discrimination against agency workers is legal. The Bill aims to stop this and give agency workers similar rights to those already enjoyed by part-time and fixed-term contract workers.
---
Rock will be OK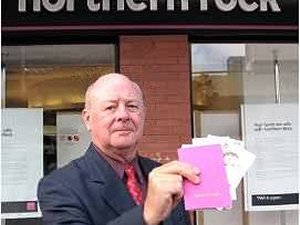 David backs Northern Rock

22 Feb 2008
David has said that the nationalisation of Northern Rock will give the bank breathing space.
Speaking about the move, he said that in due course the bank will "be OK".
David said,
"We have still got questions to ask but at least now the bank has breathing space and in due course will get back to the private sector and be OK."
The bill to nationalise Northern Rock has completed its parliamentary stages and is ready for Royal Assent.
---
Start planning High Speed Rail now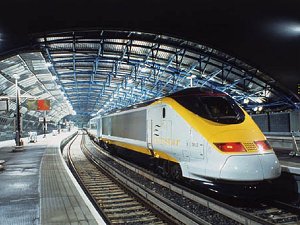 High Speed Rail - coming our way?

21 Feb 2008
The government has been told to get its finger out and start planning high speed rail to the North.
David is hopeful that the government attitude is changing. At the moment, the Department of Transport won't even consider the idea until 2012. But Rail bosses have said that work should start now so the lines are running by 2020.
David said,
"I don't think they are now dismissing the idea out of hand. It's obviously not at the top of their agenda, and I certainly think they could be a lot more enthusiastic about this, but there is a Green Paper on the way and hopefully Government ministers are slowly coming round to this."
This call came during a session of the Commons Transport Committee of which David is a member.
So far, EuroStar is Britain's only high speed line and there is pressure to link that to the North and Scotland, especially since the EuroStar terminus was moved to St Pancras.
---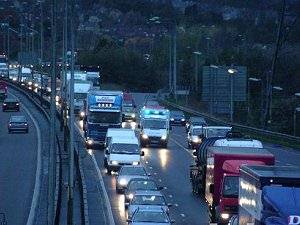 Slow traffic on the A1 western by pass (Photo: FreePhoto)
North East Transport should be Special Case
9 Feb 2008
David has hit back at government plans to deny the region much needed transport upgrades.
The Regional Spatial Strategy (RSS) says that congestion in the North East is not as bad as elsewhere and so major road improvements will be on the back burner. The RSS governs what developments can take place in the region and where.
David said,
"We need to be ambitious, but we are up against a transport department that has overspent in other areas and cannot afford to back many schemes.

"I am arguing with them that the North East should be considered a special case, because without these aims being achieved we will continue to be denied the chance to grow. It is important a document like this recognises that."
The North East Regional Assembly had put forward a bold plan for the region's transport infrastructure with upgrades for the A1 and Western By Pass, as well as a high speed rail link. But government planners have knocked this on the head.
The region's roads were recently condemned as dangerous by the Institute of Advanced Motorists.
---
Council Success should be rewarded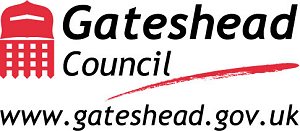 7 Feb 2008
David has tabled a Commons motion congratulating Gateshead Council after it was named by the Audit Commission as a top performing Council.
Gateshead achieved the highest four-star rating and was one of only 13 councils in the country which were both top-rated and "improving strongly". But David's motion also asks the government why Gateshead receives less money under the formula than other councils, and says success should be rewarded, not penalised.
David's full Early day motion reads:

EDM 908
GATESHEAD COUNCIL
07.02.2008
Clelland, David
That this House congratulates Gateshead Metropolitan Borough Council, its members, officials and all its workers on yet again being rated one of the best performing councils in England and best in the North East region which has in the words of the Audit Commission `significantly improved outcomes for local people, achieving one of the best levels of improvement in England...services for young people are outstanding, including for vulnerable children'; and calls on the Government to investigate why the formula for the distribution of local government grant, far from rewarding success, continually results in Gateshead receiving one of the lowest settlements in England.

---
Improve Public Transport first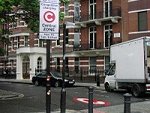 6 Feb 2008
Reacting to a proposal to introduce road charging in Tyne and Wear, David said that there would have to be conditions.
He said that public transport would need to be improved and also that it would have to be clear that money raised would be spent on roads and not put into general expenditure.
The plans are simply for discussion as part of a transport study and Tyne and Wear transport chiefs have said there are no plans actually to introduce the scheme. It has met with opposition in both Newcastle and Sunderland. The scheme would also cover large parts of Gateshead.
---
Stay a little longer
5 Feb 2008
The region's roads remain a bone of contention, and now Ministers are again in the firing line.
Analysis carried out by The Journal show that there have been 5 Transport Secretaries and 26 junior Ministers since May 1997, and David says this means none have stayed long enough.
Each new Secretary of State has to read departmental briefs to grasp the issues, the same applies to Ministers of State and more junior ministers.
David said,
"If the Secretary of State is not in position for a reasonable time, it doesn't give them time to get used to their briefs."
Pressure is growing for action on the Western By Pass and for dualling the A1 through Northumberland, but the Department for Transport says there isn't the money now and it is under review.
---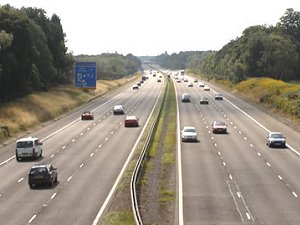 A three lane motorway - for our region?

Three Lane Motorway Call
2 Jan 2008
David is backing calls for a major improvement of the A1(M) to Tyneside.
The transport lead for the region, John Harrison, Mayor of North Tyneside, is calling for the road to be made three lanes all the way to Newcastle.
David said,
"This is a laudable aim and we should absolutely support it. On motorways I have said before that dualling the A1 north of Newcastle is a major aspiration but it is not our first priority. That should be to get the A1(M) extended all the way up to Newcastle."
David is a senior member of the Commons Transport Committee.
Mr Harrison, who is due to deliver a report to local council leaders shortly, is also calling for a review of rail and maritime links with the region, but the emphasis is on roads, with a motorway link right through the region and on into Scotland.
The plan has also received support from the North-East Chamber of Commerce, but a government spokesperson has said that the A1 north of Newcastle is a road of regional importance only.
And Tyneside MP Stephen Byers has joined David's call for a high speed rail link from the North East to London.
---
Return to Homepage | Current News
Promoted by Ken Childs on behalf of David Clelland, both of 19 Ravensworth Road, Dunston, Gateshead. NE11 9AB
Homepage