| | |
| --- | --- |
| Gerry Steinberg MP | Durham City Labour Party |
The City of Durham

The constituency with a beautiful city at its heart.
---
The City of Durham constituency is in the North East of England (see map below). At the heart of the constituency is Durham City itself, centred about the Cathedral and Castle, with its ecclesiastical and university traditions.

Around the city are many villages, some almost towns in themselves. Most were originally mining villages. There is also a strong rural and agricultural aspect to the constituency.

The constituency boundary coincides exactly with that of the City of Durham Council, a district council within the County of Durham.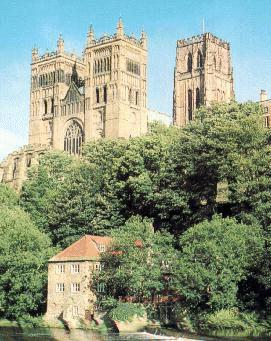 View of Durham Cathedral from the river bank opposite the Fulling Mill

Durham Cathedral, towering above the River Wear and the beautiful, medieval City of Durham, dominates the skyline and life of this, one of England's smaller cities. Huddled below the Cathedral and the Norman Castle are narrow, winding streets, now mostly traffic free, and bridges over the river, which curves round the castle and the Cathedral on three sides. The cathedral, 900 years old, and built as it stands today by 1140 A.D., is the shrine of St. Cuthbert, whose bones rest within its walls. For centuries, the Cathedral has been the seat of the Bishops of Durham, who for many hundreds of years were Prince Bishops, with absolute power delegated by the King in London, to rule over Durham and its extensive diocese. Today, Durham is a thriving city, with England's third oldest university, modern industry, well served by modern rail and motorway links.

The constituency is not without its problems though. The Tories' deliberate, rapid destruction of the coal mining industry has hit the area hard, and in the former mining communities which surround the city, much hardship was caused and still persists. New industry has been attracted and is still coming, but there remain too many who cannot find employment.

To the north, a few minutes away by car or train is the regional capital, Newcastle-upon-Tyne, a major centre of industry and commerce. Just as near is Sunderland, one of England's newest cities, although an ancient town, famous for its long tradition of shipbuilding, and like the rest of the Durham area, coal mining, both now gone as a result of the Tories' economic mismanagement.


Click here for a virtual tour of Durham Cathedral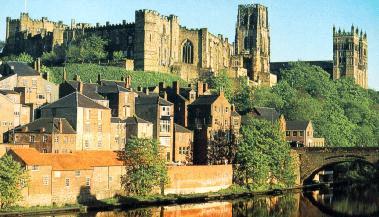 View of the Castle and Cathedral from the Riverside
Click here for a Virtual Tour of Durham City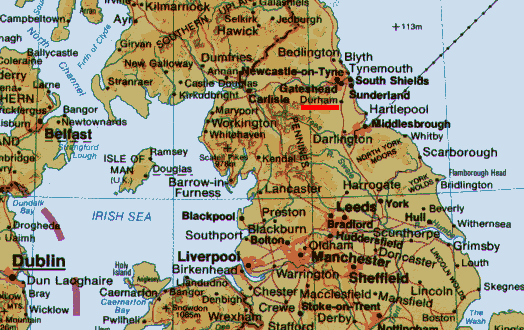 This shows where Durham is. Although as a World Heritage Site, in the summer one could be forgiven for thinking that everybody in the world has found it.


Back to Gerry Steinberg's front page! | Back to Durham Labour Front Page