Eric's News Extras 2008
24/12/08 Traffic Chaos would be every day with Tesco
19/12/08 MP takes up cause of Belah parents
19/12/08 Cumbria's Kids get £1.1M
19/12/08 Gen II Winners invited to Commons
18/12/08 Call for Free Meals Review
18/12/08 Councillor should go
15/12/08 We'll need Skills after the Recession
13/12/08 50 minutes less
11/12/08 Credit Union opens new premises in City Centre
06/12/08 Backing for Carers' Rights
06/12/08 Closing the Gap
05/12/08 DRS Driving forward
04/12/08 UKIP wrong on binge drinking
29/11/08 That's the Worry of Woolworth's
29/11/08 Schools overflowing - and it will get worse
26/11/08 Full rate cut, please
22/11/08 Firemen facing the Axe
15/11/08 Abandon Hostel Plan
13/11/08 No to BBC Video
10/11/08 ITV to stop Regional News
03/11/08 Blues: wait and see
31/10/08 MP gets Bypass Assurance
24/10/08 Councillors asked to back MP's Clark's Field Plan
16/10/08 Rising Rose
15/10/08 Garden Lottery Grant
13/10/08 Homeless Hostel Rethink
10/10/08 Residents rally to Eric's Campaign
04/10/08 Bid to save Clark's Field
02/10/08 Border staff 'devastated'
02/10/08 Housing Associations should buy now

18 Oct 2008


01/10/09 Tories' Rail Snub to North
27/09/08 MP in Ofcom Meeting
26/09/08 Praise for 'Brilliant Campaign'
23/09/08 Lookaround Fight must go on
12/09/08 Homeless Hostel Halted
11/09/08 Renaissance Visit
28/08/08 Backing for Burgh Boat
27/08/08 Dobbies for Park and Ride
22/08/08 No to Newlands Windfarm
18/08/08 Blame Banks, not Homeowners
16/08/08 Inflation plus 11%!
16/08/08 Save Clark's Field
05/08/08 Window of Opportunity for Birds
30/07/08 Battle for Lookaround goes on
28/07/08 Dalston denies Dobbies
26/07/08 Party must learn
25/07/08 Urgent Action if Asbestos Risk
25/07/08 Dead Birds create a Stink
25/07/08 Sainsbury's still looking
22/07/08 Keeping the Store open
22/07/08 £4.7M for Care Housing
21/07/08 Hopes for no compulsory job losses at Pirelli
15/07/08 When Defences go up, Premiums should come down
09/07/08 Academy Buses back on
09/07/08 Get Airport going again
04/07/08 Homeless Hostel site 'totally inappropriate'
03/07/08 Concern over Super Surgery
03/07/08 Morton school goes out on a high
03/07/08 HMRC find Jobs in Carlisle
26/06/08 Carleton Clinic Investment
26/06/08 Concern over Hilltop Heights
25/06/08 President Martlew
19/06/08 Truck Sharing
18/06/08 New supermarket should be at Morton
18/06/08 Botcherby PO reprieved
17/06/08 Council should buy Lonsdale
13/06/08 Eric congratulates Morton
13/06/08 Personal Thank You from PM
10/06/08 Rights for Grandparents
06/06/08 Higher Council Tax for less Flooding
26/05/08 Talks on PO Closures
24/05/06 Use PO as Courts
17/05/08 Night Ban for Novice Drivers
16/05/08 Eric 'delighted' with new Tax Allowances
16/05/08 Renaissance Rethink required
16/05/08 Govt pumps in £80M
09/05/08 Welcome for 'Visionary'
01/05/08 Twenty percent fall in anti-social behaviour
30/04/08 Universal Declaration on Animal Welfare
30/04/08 Tell Grade what you think
18/04/08 A Great Loss
18/04/08 Health Plan flawed
18/04/08 Backing for Global Animal Protection
12/04/08 Digital Cash could save Lookaround
12/04/08 Rail Bridge Work starts
10/04/08 Postal Outreach for Post Office
08/04/08 Hope for Airport Plan
07/04/08 Airport Rules 'too restrictive'
07/04/08 Battle of Botcherby Post Office
05/04/08 Main PO moving in May
04/04/08 Further Lookaround setback
04/04/08 Eric will vote for a low pay rise
03/04/08 No to Another Asda
29/03/08 Post Office Battle
29/03/08 Welcome for Airport Plans
29/03/08 Dobbies - or Tesco?
28/03/08 Post Office Talks
27/03/08 CATS taking Cumbrian Money
23/03/08 More Money for Homeless Families
22/03/08 Anger at Grade's 'Arrogance'
21/03/08 University move welcomed
20/03/08 Eric sticks to his Post Office Guns
17/03/08 Mixed Response to Sainsbury's
11/03/08 More Social Housing
08/03/08 Local TV is best
08/03/08 Sainsbury's Stanwix Store
07/03/08 Local Cancer Screening beat Targets
06/03/08 Blind Cords
04/03/08 Seatoller Residents left in Limbo
03/03/08 A Century of Education at Norman Street
28/02/08 High Cost of Cinema Food
26/02/08 Morton Academy to go ahead
23/02/08 Manx support for Border TV
22/02/08 Virgin 'blackmail' over extra Coaches
19/02/08 Finding fake Fur
19/02/08 Invitation Accepted
14/02/08 Hospital Parking Woes
08/02/08 Come to Carlisle and see
07/02/08 Pleasure at Plaza Plan
06/02/08 Holes in the Road
01/02/08 More praise for Maternity Staff
30/01/08 Historic Carlisle
29/01/08 Saving Lookaround
29/01/08 School with Ambition
22/01/08 Channel 4 Political Awards
22/01/08 Plans for more beat bobbies
22/01/08 Flood Action now
21/01/08 A Matter of Degree
18/01/08 Public bodies should buy 'ethical' animal produce
17/01/08 Credit where it's due
15/01/08 Currock Visit
12/01/08 Ticket Touts targeted
10/01/08 Lookaround has until next year
10/01/08 PO services must be maintained
09/01/08 Tory plan won't work
03/01/08 Rail Chaos 'diabolical'

---
Traffic Chaos would be every day with Tesco
24 Dec 2008
Eric said the traffic chaos in Carlisle on Monday would be repeated every day if Tesco were allowed to build a superstore on a site now to be used by the university.
Police closed part of Caldew bridge road, between Castle Way and the Viaduct Estate, on Monday because of traffic pressures. But the resulting tailbacks went as far as the Hardwicke Circus roundabout.
Eric said,
"If the store had been built we would be looking at this kind of traffic most days, not just one day a year. I was always against Tesco building there because of the traffic it would cause.

"If the university was there the traffic would not be there at this time of year because they would be off for Christmas. There would also be some extra parking for shoppers if the car park is not used over the holidays."
---
MP takes up cause of Belah parents
19 Dec 2008
Eric has written to Peter Stybelski, Chief Executive of Cumbria County Council, about the closure of Belah School.
He says there have been problems since the closure because other nearby schools are already full and the former Belah children have to travel long distances. Eric has sent Mr Stybelski evidence to back his case.
Eric said,
"I am sure you are aware that I was very concerned about the closure of Belah School, with one of my main worries being the lack of sufficient places in the adjacent schools at Kingmoor and Stanwix.

"Throughout the consultative process assurances were given that this would not be the case. However, I enclose copies of correspondence which illustrates that my fears were justified."
The council is now having to spend £1400 a week on security at the Belah site.
---
Cumbria's Kids get £1.1M
19 Dec 2008
Eric has welcomed the government announcement of £1.1 million for children's play areas in the county.
The government says this could mean up to twenty-five new play areas and has brought the work forward as part of its plans to stimulate the economy.
Eric said,
"You look at some play areas and they do look a bit tired, so I hope the council can make the most of this money."
---
Gen II Winners invited to Commons
19 Dec 2008
Eric has extended an invitation for the winners of the Gen II Awards to Parliament
Winners of the 2008 North Cumbria Learner Awards Ceremony held at Kingmoor have been invited for a VIP tour of Parliament and Big Ben.
Eric said,
"In terms of education, Carlisle will see great changes in the next few years with the introduction of the new academies and university. Thanks to the work of Gen II and the aspirations of these learners and their employers, Carlisle and north Cumbria will continue to prosper despite the current economic climate. I would like to congratulate you all for your achievements. Your hard work and dedication represent our future."
---
Call for Free Meals Review
`8 Dec 2008
Eric has called for a review of the system of free school meals.
This follows research that shows that many of the city's poorest kids are failing to get free meals. This is because the threshold for free meals is lower than the accepted figure for the poverty level.
Eric said
"It is a very difficult issue because the meals are based on a certain salary and family income and the definition of poverty has increased as it is based on a percentage of average income. We need a total review of the system."
---
Councillor should go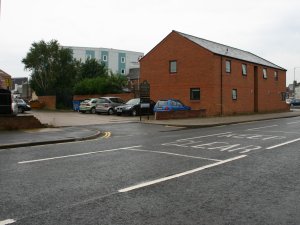 No hostel on this site now because of police advice

18 Dec 2008
Eric has called for the resignation of a City Councillor.
Following the abandonment of plans for a women's hostel next to an exiting homeless men's hostel, against which Eric had vigorously campaigned, and the council's admission that the police had advised against it, Eric says the position of Councillor Luckley who was responsible for this idea is "untenable".
Eric said,
"They have admitted that by putting the families' hostel there they would be putting the welfare of women and children at risk. Mrs Luckley's position is untenable. She should consider her position immediately. There needs to be an inquiry into how we got this far and why my views and the views of many other weren't taken into account before."
---
We'll need Skills after the Recession
15 Dec 2008
Eric has called on the government to help apprentices.
Gen II, a training company based on the Kingmoor Industrial Estate, says there will not be enough jobs for its apprentices next year. And some have already been laid off part way through their courses.
Eric said,
"The government should be prepared to help. The last thing you want is to get through a recession only to find there are no skills because apprenticeships were abandoned."
---
50 minutes less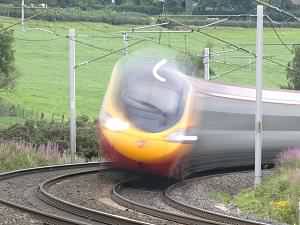 Virgin Pendolino train
(Photo: ATOC)
13 Dec 2008
Eric has welcomed the new rail timetable for the West Coast main line but says a new campaign for high speed rail must start now.
This follows major upgrades to the live for which Eric has campaigned for many years. The new timetable, which starts on Sunday 14 December, will cut the journey time from Carlisle to London by up to fifty minutes.
Eric said,
"The campaign for the upgrade is complete and we are going to get an excellent service, but the campaign for the high-speed line will start now. It is going to take about 15 years to complete, it isn't going to happen overnight."
---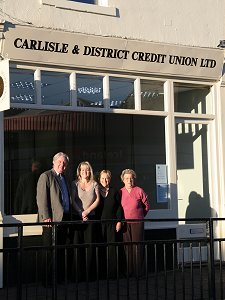 Credit Union opens new premises in City Centre
11 Dec 2008
Eric Martlew visited the brand new City Centre offices of Carlisle & District Credit Union offices on Lowther Street.
He said,
"I am pleased to see the Credit Union going from strength to strength. This is a tremendous facility for Carlisle."
It now has over 1,000 members, which includes myself and I would recommend everyone to join.
---
Backing for Carers' Rights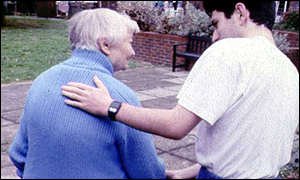 6 Dec 2008
Eric attended a Carers' Rights Event in the old town hall last Friday (5 Dec.).
This was organised by Cumbria Partnership NHS Trust and Making Space. Eric has given his support to the Carers' Rights campaign, saying what a valuable contribution carers make and urging them to take up all the benefits available to them.
Eric said,
"Without carers the health service and society couldn't work, it's important that we recognise that. The Government has recognised this by making all sorts of benefits available. The problem is a lot of carers don't know about the benefits and don't take them up.

"Carers by their very nature are in the home looking after people and are often not able to get out and get the information, so we have to get the message across to them."
---
Closing the Gap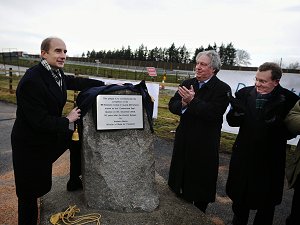 Andrew Adonis and Eric at the opening of the new road
(Photo: Cumbrian Newspapers Ltd)
6 Dec 2008
Eric has given a warm welcome to the opening of the motorway extension that closes the Cumberland Gap.
Eric has been campaigning for this to happen for many years. The notorious seven miles gap between the M6 and the A74(M) has been the scene of many accidents, prompting the government to authorise the new road in 2000.
Eric said,
"The reality is that over the years there have been some horrendous accidents. Mixtures of cyclists, pedestrians, farm vehicles, motor cars and heavy goods vehicles use the road, but people thought that they were still on the motorway. That traffic will now be diverted, and we can look forward to a reduction in the number of accidents."
---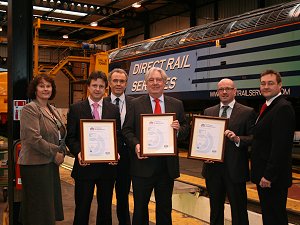 Eric, centre, with DRS staff and their new accreditation certificates

DRS Driving forward
5 Dec 2008
Eric has praised local rail company, Direct Rail Services (DRS) for "leading the rebirth" of the rail industry in Carlisle.
The company has won a major contract to supply aggregate to a nuclear project near Sellafield and is also now training its own drivers. The first eighteen drivers to be trained in Carlisle are now on the tracks.
Eric said,
"DRS is an excellent company that is leading the rebirth of the railways in Carlisle. For 50 years we have heard stories about the demise of the railways in the city, so it is great to see a firm like DRS turning that around.

"They have some of the best railway expertise available in their management team. It is particularly pleasing to see them training drivers. These are well paid jobs that will help the local economy."
---
That's the Worry of Woolworth's
29 Nov 2008
Eric has vowed to work for Woolworth's staff in the face of the company's problems.
He will be keeping a close eye on the situation and liaising with the JobCentre on behalf of the 35 who work in the Carlisle store.
Eric said
"It's a great sadness that Woolworth's has gone into administration. It's been in Carlisle all of my life and it's been a key part of the city. Like most people, though, I have gone into it less and less over the years.

"This is not necessarily the end of the company, there is still some optimism that someone could come in and save it. I will be keeping a close eye on the situation for the sake of the many people who work at the Carlisle store and I will be contacting Job Centre Plus to make sure they are ready if these redundancies come."
---
Schools overflowing - and it will get worse
29 Nov 2008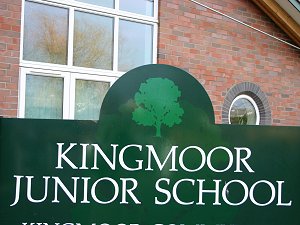 School full

Eric says the problems of full schools and young children having to travel across the city will get worse.
The problem has arisen with the closure of Belah School, and now there are not enough places for children in the area. Stanwix and Kingmoor schools are full.
Eric said,
"They have closed Belah School, filled the other two and we've now got the situation there are not enough spaces for the children in that area. There could be plans to build new houses at the St Augustine's club and part of the Belah School site could be given over to housing too. We also have the new housing up at the old Newfield Hotel and Barratts continue to build up at Lowry Hill.

"Logic says that Belah should not have closed, now they have this capacity problem. I'm not blaming this current administration at the county council, it's the previous one. They've deceived people. It now begs the question, what is going to happen in the future?"
---
Full rate cut, please
26 Nov 2008
Eric has welcomed the cut in interest rates by the Cumberland Building Society.
But he is disappointed that the cut is not the full 1.5% that the Bank of England cut base rate by, but instead 1.1%.
Eric said,
"I accept that the Cumberland is competitive. But they have to explain to their borrowers in detail why this is the second time they haven't passed on the full cut in the base rate. What we should be getting is assurances that, if the rate is cut again, the full amount will be passed on.

"There is stagnation in the housing market. One way to get the market moving is people being able to borrow money at a lower rate of interest."
---
Firemen facing the Axe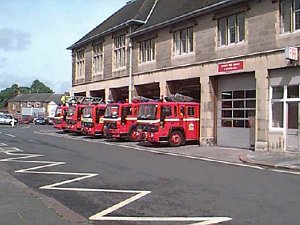 Carlisle Fire Station

22 Nov 2008
Eric has voiced his worries about job cuts in the Fire Service in Carlisle.
He visited the Warwick Road station on Friday to meet with firefighters after meeting them in London when they came to put their case. They say that the job cutbacks will mean they might not have enough personnel to operate expensive new equipment.
Eric said,
"It's always helpful to visit, there's no substitute for first-hand experience. I'm impressed by the amount of equipment but I'm deeply concerned by decisions to reduce firefighters and I will be going to see the Cumbria fire chief to get an explanation."
---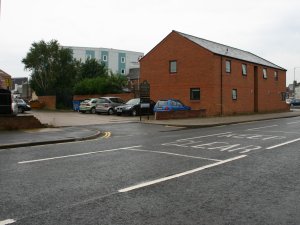 Abandon Hostel Plan
15 Nov 2008
Eric has called for plans for a men's hostel in Shaddongate to be abandoned.
He has previously criticised the plan, calling it a "tragedy waiting to happen" but his call has now been backed by Carlisle's senior police officer, Chief Superintendent Steve Johnson. He expressed concerns that the planned hostel was so close to a hostel housing women and children.
Eric said,
"I agree there's a need for a hostel, but not at this site because the proximity to John Street is inappropriate. They should continue to find somewhere but not at this site.

"This should now be abandoned. I now think it is impossible to do it."
---
No to BBC Video
13 Nov 2008
Eric has called for the BBC to think again about its planned local video service.
He has tabled a parliamentary motion saying that the £68 million would be better spent supporting local news services and that the service would be damaging competition for local newspapers running a similar on-line service.
The full Early day Motion reads:
EDM 2486
BBC LOCAL VIDEO
12.11.2008
Martlew, Eric
That this House notes with concern plans by the BBC to use money from the licence fee to fund a new service, BBC Local Video, which will threaten the viability of local and regional press; recognises that the intention of the BBC to spend £68 million will be hugely damaging to the newspaper industry and will duplicate local newspapers' on-line news and sports services with a network of 65 video sites; acknowledges that such proposals, financed by public funds, will give the BBC an unfair and disproportionate advantage over local and regional press; and urges the BBC to review these proposals and put greater investment into improving and extending local and regional television news services.

---
ITV to stop Regional News
10 Nov 2008
Eric has been told that ITV may stop making regional news programmes after 2014.
This came out a meeting in London this week with Michael Grade, following Ofcom's support for ITV's plans.
Eric said,
"It is obvious from what Michael Grade said that the present set up will continue until about 2012/14 and then ITV will not be interested in running regional TV stations.

"What they would probably be prepared to do is leave the airtime available with somebody else providing the service."
Eric believes that the work will be contracted out and will also need to be publicly funded, in addition to the licence fee paid to run the BBC.
---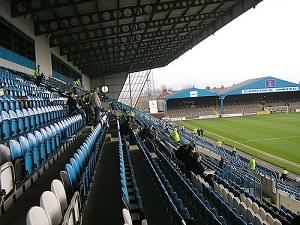 Blues: wait and see
3 Nov 2008
Eric has said Carlisle United fans will have to wait and see after John Ward's departure.
The manager has left the club "by mutual consent" after the weekend's 3-0 defeat. Greg Abbott is in charge of the club's fortunes for the time being.
Eric said,
"The defence has been so porous. Sometimes the solution is to change the manager, but whether it works or not, we will just have to wait and see. Fortunately we got some points early in the season, therefore we are not in a desperate plight yet, but things are quite serious."
---
MP gets Bypass Assurance
31 Oct 2008
Eric has been told that the Carlisle by pass will go ahead.
There were fears that the credit crunch could hit the road plans but work will start three months later than originally scheduled. The Transport Secretary Geoff Hoon said that financial guarantees were in place to ensure the Carlisle Northern Development Route will be built.
Eric said,
"I was reassured by Mr Hoon that the schemes will go ahead. They were confident that there was not a problem. The great advantage of PFI schemes is that there is little risk to the banks. We are now getting to the point where people have been waiting so long for this to happen that until work actually starts, no-one will believe it will ever come off."
---
Councillors asked to back MP's Clark's Field Plan
24 Oct 2008
Eric is asking Carlisle city councillors to support his plans for Clark's Field.
| | | |
| --- | --- | --- |
| | | |
| Say no to Clark's Field ... | | ... and yes to Belah School Site |
To prevent the land being developed, initially for a doctors' surgery, Eric is trying to get the land designated as an urban village green. He needs evidence that the land has been used for recreation for at least twenty years.
He has written to all councillors in Belah and Stanwix asking them to back the plan. Eric wrote,
Dear

I am sure you are aware that Carlisle City Council is currently in negotiations to sell part of Clark's Field for development. I have enclosed a recent letter from the Head of Planning Services, for information regarding this matter.

I feel sure, that like me, you will be totally opposed to this development as many of the people you represent use this area for leisure purposes; indeed, it is regarded as a neighbourhood park.

The Government have recently changed legislation to enable areas like Clark's Field to be re-designated as an "urban village green."

I intend to submit such an application in order to protect the area in perpetuity. I have already received considerable support from local residents but would welcome a letter of support from yourself as a local councillor. I also seek your support for the new super-surgery earmarked for the north of the city to be located on the now, unfortunately, redundant Belah School site. Having suffered the loss of their school this positive community development would be very welcome and would give easy access to all the community it is due to serve.

I should be grateful if you would give this matter your urgent consideration as I intend to make an early submission in order to safeguard the future of Clark's Field.

I look forward to hearing from you.

Yours sincerely

ERIC MARTLEW MP
Member of Parliament for Carlisle
---
Rising Rose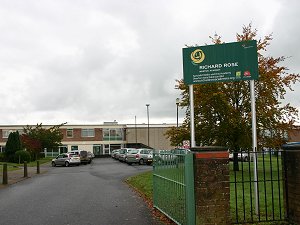 16 Oct 2008
Eric has given a warm reception to a new school in Carlisle.
He welcomed the transition from the old Morton School to the now Richard Rose Morton Academy.
He said,
"It has gone well and both staff and pupils are looking forward to the brand new school, which will be built next to the existing school, therefore minimising disruption to pupils' education."
---
Garden Lottery Grant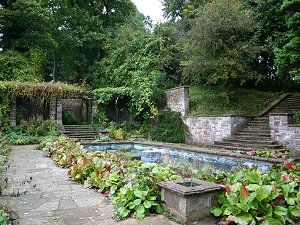 Eden Bridge Gardens

15 Oct 2008
Eric welcomed the £50,000 Heritage Lottery Fund Award for the restoration of Eden Bridge Gardens, which was originally designed by Thomas H Mawson.
The project will restore the gardens hard landscaping features that are currently in disrepair and provide educational facilities for schools.
---
Homeless Hostel Rethink
13 Oct 2008
Eric has welcomed moves to look again at plans for Homeless hostel.
The women's hostel, planned for behind the John Street men's hostel in Shaddongate, has drawn a barrage of criticism, including from Eric, he foresees dangers from the proximity of the two hostels. He has now had a letter from Cumbria County Council saying a meeting will be held on 18 October to review the matter.
Carlisle City Council still wants to press ahead however, but Eric is happy for the time being with the review, saying,
"I'm pleased that is it being looked at again. I just wish the city council would look at it again."
---
Residents rally to Eric's Campaign
10 Oct 2008
Stanwix residents have been contacting Eric to help save Clark's Field.
Eric is concerned that they city council will grant planning permission for a new doctors' surgery to be built on this green space. Eric says the Belah school site would be better and wants Clark's Field designated as an urban village green. But he needs evidence it has been used for sport ands recreation for at least twenty years.
Eric said,
"I have heard from a number of local residents who support my stance following a story that appeared in last week's paper and on my website. But the case for designating this land as an urban village green will be stronger if more people come forward. I support the surgery in its desire to move to new, more modern premises and offer better facilities to patients - but there is a better site just along Scotland Road at the former Belah school.

"One of the things that really concerns me is the precedent that would be set if the city council gave permission for this development on Clark's Field. Any application would probably include car parking space as well as the surgery building - and probably space set aside for any future expansion because NHS provision is changing all the time. If that is granted where will it end? Clark's Field is a green space that's a leisure facility for local people. It's well used and well loved by the community."
It is understood that the doctors have not expressed a preference for which site, Clark's Field or Belah School, they would they would like.
---
Bid to save Clark's Field
4 Oct 2008
Eric is launching a bid to stop a new super surgery being built on Clark's Field.
| | | |
| --- | --- | --- |
| | | |
| Say no to Clark's Field ... | | ... and yes to Belah School Site |
One option is to have the land designated as an urban village green, but would need evidence that is has been used for sports and recreation for at least twenty years. Eric says the nearby Belah School site would be a better location for the surgery and would retain Clark's Field as an open space for all to enjoy.
Eric said,
"I am absolutely appalled that the city council, which is not only the planning authority but also owns Clark's Field, is even considering this. I think it's disgraceful. It's a green space that's a leisure facility for local people. It's well used and well loved by the community and the city council should never consider selling it. If that land is not safe from possible development, then just where is?"
The doctors are said to favour Clark's Field, and the city council says that either site would be suitable, so the preference of the developer, the doctors ultimately, would determine which site was applied for.
---
Border staff 'devastated'
2 Oct 2008
Eric has said that staff at Border television are devastated by the Ofcom announcement backing ITV's planned cutbacks.
He condemned ITV for going ahead with the cuts even though Ofcom's announcement was preliminary.
Eric said,
"I have spoken to some of the people at Border and they are devastated. One of the things that angers me is that Ofcom will not make a final decision until the end of the year, yet ITV is going ahead. It was important to the city that we had a television station here. I think we will miss it."
---
Housing Associations should buy now
2 Oct 2008
Eric has called on Housing Associations to reduce their waiting lists by buying up houses while the market is depressed.
He says they fail to look beyond new build houses to see what suitable houses may be available on the market.
Eric said,
"I was in a big estate agent the other day and they had sold only one house in a week.

"I would like to see housing associations come in and buy property. They have massive waiting lists and this would help reduce them. I think they have a mindset where they have got out of the habit of looking beyond new build."
The National Housing federation has said that Housing Association waiting lists are getting dramatically longer. Carlisle Housing Association would not comment on Eric's idea, but other Housing Association Chiefs has said the idea is worth looking at.

18 Oct 2008
As figures revealed more and more people facing housing problems in Carlisle, Eric said this was reflected in his caseload.
Eric said,
"What we now have is the highest number of people waiting for social housing in the city than at any time in 10 years. A lot more people are coming to me with acute housing problems.

"What we need to be doing is building more houses to rent and going into the market place and buying properties which are up for sale. It's a good time to be buying and a good time to be building houses."
---
Tories' Rail Snub to North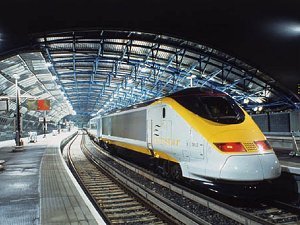 High Speed trains, but not for Carlisle under Tory plans.

1 Oct 2008
Eric has called Tory plans for a high speed rail system that misses out the North and Scotland disgraceful.
Tory plans were revealed for a high speed rail system costing billions, but which would serve routes from London to Birmingham, Manchester and Leeds, ignoring the North and Scotland. Eric says the Cumbrian economy would suffer.
Eric said,
"The idea that they take it from Manchester to Leeds is a disgrace. It's a snub to the north of England and Scotland. It would have a severe impact on the economy if it doesn't go all the way through to Glasgow. The world doesn't end at Manchester and Leeds."
---
MP in Ofcom Meeting
27 Sep 2008
Eric has held talks with Ofcom in London following this week's announcement of their preliminary approval for the merger of Border news with that of Tyne Tees.
But Eric says the decision is not final and that people should continue to make representations to save Lookaround. He says also that the savings for ITV generated by the merger are not great enough to justify it.
Eric said,
"They say they are consulting. They say this is not a final decision and for people to keep making representations to them."

"My understanding is that the merger will not mean massive savings, so if it's is not going to save a lot of money, why do it?"

"Ofcom told me that ITV will now come in and do things regarding staffing levels, but people should not presume the merger is going ahead because ITV decide to do this."
---
Praise for 'Brilliant Campaign'
26 Sep 2008
Eric has praised the Save Lookaround campaign.
Although Ofcom has backed ITV's plans to move Cumbrian news coverage to Tyneside, Eric says that without the campaign, even the opt out for the Border would not have been achieved.
Eric said
"It was a brilliant campaign without which we would not have achieved a 15-minute opt-out."
Eric has had meetings with Ofcom, and now wants them to reconsider their preliminary decision.
---
Lookaround Fight must go on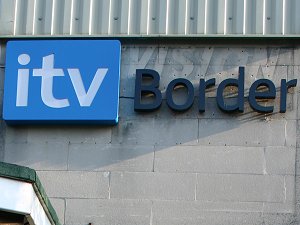 23 Sep 2008
Eric has said the vigorous campaign to save Lookaround must continue to pressure Ofcom.
ITV wants to cut regional news programmes including Lookaround, which would be replaced by a service from Tyneside. An initial verdict from Ofcom is expected any day.
Eric said,
"We have had the most vigorous campaign in the country and I am looking forward to hearing more and finding out what route the consultation is going to take.

"Even if we get a positive result, we need to continue to pressure Ofcom, because its initial decision could be overturned."
---
Homeless Hostel Halted
12 Sep 2008
Carlisle City council's plans for a homeless family hostel next to a men's hostel have been halted for the time being.
The Minister responsible, Iain Wright, has written to the council after Eric expressed concerns about the proposed location, saying he was not convinced about the appropriateness of the location and criticising the council's consultation procedures.
Eric said,
"In view of the department's statement, I don't think this can go ahead. It has to go back to the council. They have to take seriously the Government's concern that they're not sure it's appropriate."
---
Renaissance Visit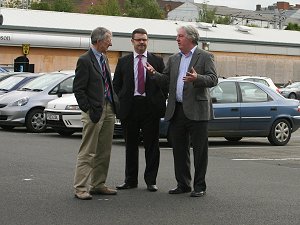 Eric (right) with the Renaissance bosses

11 Sep 2008
Eric has shown Renaissance bosses around the city.
He showed Brian Gray and Iain McNichol round Carlisle and pointed up the lack of progress.
Eric said it was imperative that some progress was made on the Renaissance project as the people of Carlisle were beginning to lose faith in anything ever happening.
---
Backing for Burgh Boat
28 Aug 2008
Eric is concerned about the withdrawal of the Burgh by Sands rescue boat.
The Coastguards have decided that the boat is not necessary and that the stretch of Solway near Carlisle can be covered by a boat based at Silloth.
Eric said,
"We need to have a debate about getting a replacement boat. If it can't be repaired then we obviously can't have people risking their lives in an unsafe boat, but we need another one as soon as possible."
The Burgh boat was used to help in the Carlisle floods and has been on station for twenty years. The Maritime and Coastguard Agency said it was always reviewing its resources, and the boat would be gone until a final decision was made later.
---
Dobbies for Park and Ride
27 Aug 2008
Eric is suggesting that the long awaited park and ride scheme for Carlisle could use the planned Dobbies site at Orton Grange.
Both Dobbies and Stagecoach have said the idea is feasible and merits further discussion. One idea is that planning for Dobbies to build at Orton Grange would be conditional on providing park and ride facilities.
Eric said,
"I've suggested this to Dobbies and they seem quite keen, and the bus company are reasonably receptive.

"It would alleviate a problem in Dalston. There is a shortage of parking spaces in the square because pensioners from outlying areas are leaving their cars there while they pick up a bus to Carlisle."
---
No to Newlands Windfarm
22 Aug 2008
Eric is opposing plans to build a windfarm near Cumwhinton at Newlands Farm.
Plans have been laid to build three turbines, each over 100m tall, but Eric says this would stifle development in block expansion of Carlisle to the east, saying the area is ideal for new industry.
Eric commented,
"I have written to the planners expressing my opposition on those grounds. If Carlisle is to expand that is the logical place for such development to take place. A windfarm would detract from that.

"If you fly above the M6 then it becomes obvious how little development there is to the east of it around Carlisle. The area close to junction 42 is an obvious place for industry to want to locate and that is important for the future prosperity of the city."
---
Blame Banks, not Homeowners
18 Aug 2008
Eric laid the blame for the rise in repossessions of people's homes squarely on the banks.
Following a 72% rise in repossessions in Carlisle, he said that incautious lending by some banks led to the credit crunch and they should accept responsibility and keep repossessions to a minimum.
Eric said,
"But each one of these repossession represents a tragedy for the families involved. I'd urge the building societies and banks to do everything they can to avoid repossessions.

"After all, it's the fault of the banks and former building societies that people are in this position and the credit crunch is down to that."
The government is to offer free legal representation at County Court level to those faced with repossession as one of several measures to help.
---
Inflation plus 11%!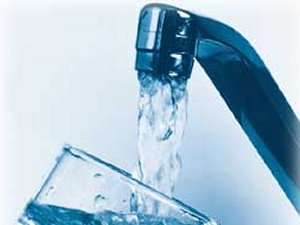 16 Aug 2008
Eric has attacked plans by United Utilities to hit Carlisle householders with a massive rise in water charges.
The company, which Eric already called for to be taken into public ownership, wants to hammer householders with a rise of 11% above inflation between 2010 and 2015.
Eric said,
"What they seem to be saying is, 'Our profits are secure and any investment we make, the consumer has to pay for.'

"That's the problem with not having competition. It's a licence to print money. They should be making efficiency savings and using that to fund investment. There isn't any other company that gets paid for capital investment."
United Utilities says it need the money to improve water quality, update old pipes and improve sewage treatment.
---
Save Clark's Field
16 Aug 2008
| | | |
| --- | --- | --- |
| | | |
| Say no to Clark's Field ... | | ... and yes to Belah School Site |
Eric has come out against building a new medical centre on Clark's Field.
The open space, much used by local residents, is being touted as the possible site for a new medical centre in Stanwix. Eric says the Belah School site would be a much better location.
Eric said,
"I'm all in favour of the practice building up-to-date premises - but not on Clark's Field. It is a valuable green space which is heavily-used by sports people, youngsters and dog-walkers. It would be ridiculous to think of building there when there is a much better site just a few hundred yards away. The Belah school site has much better access and would be the ideal location for a new surgery in that part of the city.

"There are two possibilities - one is to simply knock down the old school and built it on that piece of land. The other is to build it on open land there and then to knock the school down to replace the green space. I would much prefer to see a medical centre on that site rather than housing and I think it's a way for the county council to give something back to the community."
The doctors say no final has been reached and the matter is still under discussion.
---
Window of Opportunity for Birds
5 Aug 2008
Eric has welcomed action by Virgin Trains to release birds trapped in Carlisle Station.
But he says the best solution is to remove the netting. Virgin have opened the windows in a disused office and are trying to lure the birds with food, monitored by the RSPCA.
Eric said,
"The long-term answer, in my view, is to remove the netting altogether. But this is a good first step and I gather this has already happened. The office in question is apparently above the level of the netting."
---
Battle for Lookaround goes on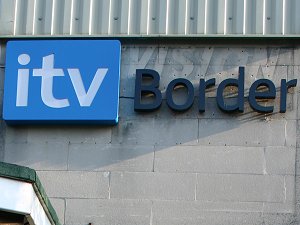 30 Jul 2008
Eric has hit out at ITV proposals for a "watered down compromise" for Border and Lookaround.
ITV now plans the merger with Tyne Tees, but there would be a fifteen minute local news programme, which would be called Lookaround. But Eric thinks the fight should go on.
Eric said,
"This is just a watered down compromise, we should still stick out to save Border as it is.

"I am very worried that the county council and some other councils have been drawn into a compromise that will mean we still lose the Border TV studio and many jobs and we only get half the air time we get at present.

"The campaign to save Border has been very effective so far and we should carry on until it is saved in its current form."
---
Dalston denies Dobbies
28 Jul 2008
Dalston Parish Council has drawn fire from Eric for objecting to a plan to bring jobs to the village.
Dobbies want to site a new garden centre at Orton Grange, but the parish council raised concerns over traffic and the effect on business.
Eric said,
"People in rural areas clamour for jobs but when they are provided they find some excuse why they won't work. All too often the parish council seems to object. I was disappointed by the view that Dalston parish council took on it.

"I have spoken to people who live close to the proposed development who thought that it would improve the area. The development would give better access to Wigton Road and I don't think the traffic would be as heavy as the parish council suggested."
Commenting on the fact that Dobbies is a subsidiary of Tesco, Eric added,
"This is by no means a back way into bringing a supermarket to town,"
---
Party must learn
26 Jul 2008
Eric has said that Labour must learn from its defeat in Glasgow.
This follows a run of defeats for Labour in recent elections.
Eric said,
"A by-election is a by-election. We fully expected this result and we fully expect to win the seat back.

"It is important that the Labour Party learns from this."
---
Urgent Action if Asbestos Risk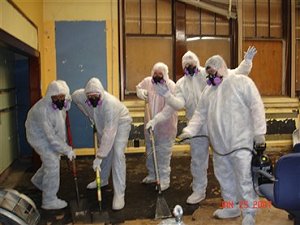 Suited workers removing asbestos

25 Jul 2008
Eric has called for urgent action if it is found that asbestos poses a risk in many city homes.
It is alleged that up to ten thousand homes now owned by Carlisle Housing Association may contain asbestos, and tenants may be at risk.
The danger comes when the asbestos, if present, is disturbed by, for example, those tenants doing DIY jobs.
Eric said,
"I think we need an independent medical opinion to clarify whether there is a danger here or not. If that shows there is a major risk to health, then we need urgent action. If there is not a risk, then people will be reassured."
Carlisle Housing Association has not previously warned tenants of the possibility that asbestos may be present because the regulations apply to public buildings.
Tenants' groups and trades unions are backing the call for a full audit of the homes.
---
Dead Birds create a Stink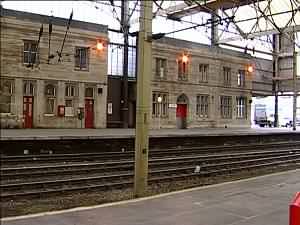 Carlisle Station

25 Jul 2008
Eric has has called for action after his office has been deluged with calls and emails from people complaining about dead birds at Carlisle station.
Netting designed to stop the pigeons nesting has trapped the birds there so they starve, and dead ones are lying on the netting, rotting and maggot infested.
Eric said,
"I believe the birds get into the roof space through parts of it which have been storm-damaged, then get trapped in the netting and die of starvation or thirst. It is sickening.

"I've called for Network Rail and Virgin to take urgent action. I believe a hole could be cut in the netting above platform six, where there are no live lines, without any health and safety issues."
A member of Eric's staff said,
"One emailer sent pictures in which I couldn't look at, the birds are rotting and maggot infested."
---
Sainsbury's still looking
25 Jul 2008
After Sainsbury's dropped their plans for a store on Currock Road, Eric has welcomed the fact they are still looking for an alternative site.
He says the city needs competition and the jobs the new store would bring.
Eric said,
"I presume they pulled out because of problems with traffic congestion. I don't think that a store there would have got planning permission on traffic grounds.

"But I'm glad that they are still looking elsewhere in Carlisle because we need the competition."
---
Keeping the Store open
22 Jul 2008
Eric is looking for an assurance that the future of the Somerfield store on Wigton Road is secure.
Somerfields have been bought by the Co-operative Group and Eric wants to know if the store will stay open under its new ownership.
Eric said,
"I'm making inquiries about the future of the store now this deal has gone through. As long as I get an assurance about its future then I'll be very happy.

"The Co-op has a good environmental record, a good record when it comes to Fair Trade goods, and has always had a good reputation when it comes to dealing with staff."
---
£4.7M for Care Housing
22 Jul 2008
Eric has welcomed the government's funding of an 'extra care housing' development at Raffles.
The scheme will provide sixty homes for the elderly, especially those with long term illness such as dementia and is designed to offer then privacy and dignity as well as support.
Eric commented,
"I am delighted that the Government has made this money available. I am sure this will be very successful. It is just what we need. It will also give a welcome boost to the construction industry at this time."
---
Hopes for no compulsory job losses at Pirelli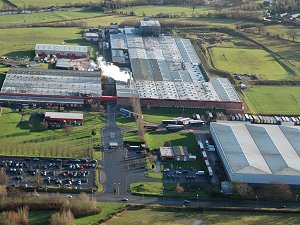 Pirelli at Dalston

21 Jul 2008
Eric has expressed his hopes that the sixty jobs Pirelli want to shed at the Carlisle factory can be lost through voluntary redundancy.
The thousand strong workforce is being reduced, says the company, because of foreign competition, but it also says it is continuing to invest in the Carlisle plant and that negotiations with the unions are ongoing.
Eric commented,
"The loss of these jobs is bad news. Pirelli is a good employer in Carlisle. But the encouraging thing for the future is that Pirelli is continuing to invest huge amounts of money into the factory. That money will enable the plant to stay at the cutting edge of technology.

"I'm also confident that these reductions can be achieved without the need for enforced redundancies."
---
When Defences go up, Premiums should come down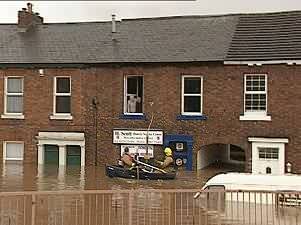 Floods in Carlisle

15 Jul 2008
Eric has called for lower insurance premiums for those whose property is now better protected against flooding.
He says some people are still paying over the odds although flood defences are now in place, and their property is better protected than it was before. Insurers have promised to continue to cover people in the flood zone given that defences will be in place within three years, and the government has a 25 year strategy for flood defences.
Eric said,
"I am pleased they have been able to keep the agreement going, but I am a little concerned that the insurance companies are not responding as quick as they could to those households now protected. I have had people contact me and saying that even though they are now protected, their premiums have not come down.

"When flood defences are up, the insurance industry should accept it and bring in new lower rates.I understand what they are saying about continuing to insure people where there is a plan to reduce flooding in five years, but they should react quickly when flood defences are put in place."
---
Academy Buses back on
9 Jul 2008
Eric has welcomed a decision by Cumbria County council to allow some free travel for a new city academy.
Following Eric's intervention. where he pointed out that their policy of not allowing some children to have free bus fares to the new Academy on the NCTC site, even though they lived over 3 miles away, Cumbria County Council have done a massive U turn and agreed that all qualifying children should now get free buses to the temporary Edgehill Road Site.
Eric commented,
"I was appalled by the change in the decision (to charge) and was approached by parents. The county council have had an emergency meeting and my understanding is that they have now changed their policy."
---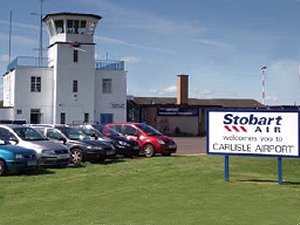 Get Airport going again
9 Jul 2008
Eric has expressed his disappointment at the collapse of plans to develop Carlisle Airport.
Andrew Tinkler, Stobart CEO, withdrew the plans because the government insisted that the scheme was of such a major nature that a public inquiry would have to be held, causing Stobarts to miss their 2009 deadline for moving. Eric now hopes that a new plan will be submitted that will allow the development to go ahead within that timescale.
Eric said,
"I'm disappointed that the decision has been taken to withdraw this application. I understand why it has and I will be talking to Andrew Tinkler and Government Office North West because I believe there will be another application going in and we have got to try and ensure that this one does not require a public inquiry."
---
Homeless Hostel site 'totally inappropriate'
4 Jul 2008
Eric is writing to the Minister responsible for tackling homelessness to stop a family hostel being built built next to an existing men's hostel.
He is telling Iain Wright, Parliamentary Under-Secretary, Department for Communities and Local Government, that the council has made a mistake and the scheme should be changed before the money, £3.9 million, is released for the scheme in John Street.
Eric said,
"It is a totally inappropriate site. There is no doubt there are some men in the existing hostel with severe problems. I got a complaint yesterday from students who saw one injecting himself in the street. I think the council are taking a wrong decision. They are going for that site for financial reasons and we will have to live with the consequences for a long time."

"I will make an approach to the Minister to look again at this before this money is released. The council should have looked at more suitable sites."
The city council wants to move all homelessness services onto the John Street site.
---
Concern over Super Surgery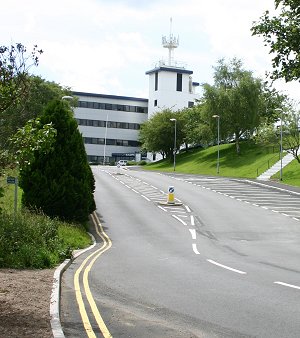 Hilltop Heights, at the top of a steep hill

3 Jul 2008
Eric is concerned about the proposals by GPs to transfer a number of city centre surgeries to create a super surgery at Hilltop Heights in Harraby.
He believes that the public do not fully know the facts about which branch surgeries are under threat of closure. The siting of the super surgery will disadvantage people who live in the west of the city. Patients would have use 2 buses to get there and at present there are no buses up the steep hill to Hilltop Heights.
---
Morton school goes out on a high
3 Jul 2008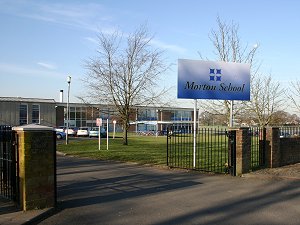 Eric welcomed the fact that Morton School has come out of special measures and paid tribute to the Governors, staff and pupils for all the hard work done.
He said,
"Morton School has served the community west of city well over the years".
Morton school is closing at the end of summer and the new Morton Academy will open for the new term in September.
---
HMRC find Jobs in Carlisle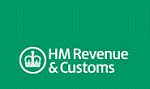 3 Jul 2008
Eric has welcomed news of the expansion of the HMRC's Carlisle office.
Fifteen new jobs will be created at HM Revenue & Customs in the Stocklund House office.
Eric said,
"This is very good news for the hard working HMRC staff in Carlisle, though the picture for the rest of the county remains unclear."
The move is part of a streamlining of HMRC which will mean some branches in the county closing. A new office will be opened to be opened at Lillyhall, near Workington, which should absorb most of the losses.
---
Carleton Clinic Investment
26 Jun 2008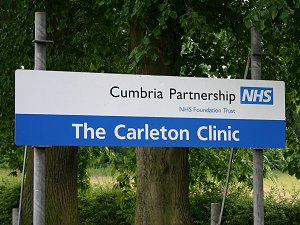 Eric welcomed the consultation by the Cumbria Partnership NHS Foundation Trust on the Carleton clinic.
If implemented, this will mean a multi million pound investment in the Carleton Clinic, Carlisle.
---
Concern over Hilltop Heights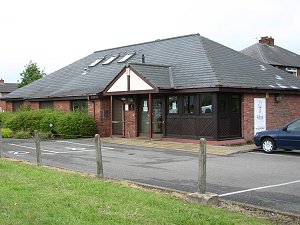 Harraby Surgery, under threat from plans

26 Jun 2008
Carlisle MP, Eric Martlew is concerned about proposals to site a super surgery at Hilltop Heights.
He says this will have an adverse affect, with many of the branch surgeries under threat of closure. But he will be having further discussions with the Primary Care Trust and GPs to address concerns.
---
President Martlew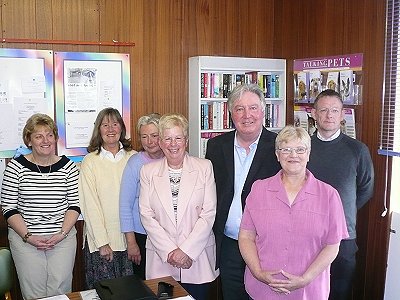 Eric with members of the RSPCA

25 Jun 2008
Eric recently spoke at the Annual General Meeting of the Cumbria North and East Branch of the RSPCA.
He thanked them for making him their new President and expressed gratitude for all the work they do within the City.
---
Truck Sharing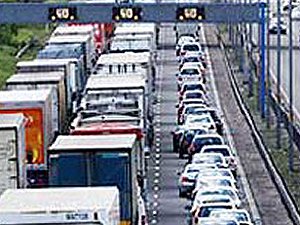 How many of these are empty?

19 Jun 2008
Car sharing is a well known idea, but now two Carlisle companies are taking it a step further with truck sharing.
Eric has welcomed the news that Nestlé and United Biscuits have teamed up to reduce truck journeys. They have signed up with other companies to cut down on empty journeys to reduce the number and make them more efficient.
Eric commented,
"I am delighted that these companies are working together. Not only will this reduce CO2 emissions but will make these firms more cost efficient, help them stay profitable and ensure they stay in Carlisle."
The scheme could make huge savings nationally in terms of fuel and CO2 apart from reducing congestion as fewer journeys are being made.
---
New supermarket should be at Morton
18 Jun 2008
Eric has criticised the siting of the new Tesco store.
As work is scheduled to begin soon on the store in Viaduct Estate, Eric has criticised the city council for giving the green light. He feels any new store should have been to the west of the city at Morton.
Eric said,
"I think the city was mistaken to give outline planning permission and it is a mistake they now regret. It will increase the amount of traffic in the city centre. If we have a new supermarket, it should be to the west of the city at Morton."
---
Botcherby PO reprieved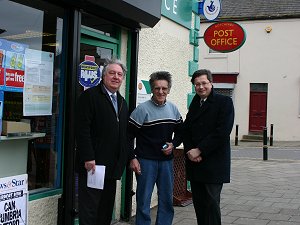 Eric at Botcherby Post Office during the campaign to save it - successfully!

18 Jun 2008
Eric has welcomed news that the campaign, in which he played a major role, to save Botcherby Post Office has been successful.
The Post Office has announced that the office will not close after all, although across the county, thirty five are still schedule for closure.
About Botcherby, Eric said,
"Obviously, this is something I feel strongly about because I voted against the Government on closures.

"I am pleased the Post Office have seen sense about the closure of Botcherby. My understanding is that it is the only one in the whole county to have been saved. There were very good reasons why it should not be closed. There was community need and this is good news. Staff at the Post Office have to be congratulated. It was a very passionate campaign."
---
Council should buy Lonsdale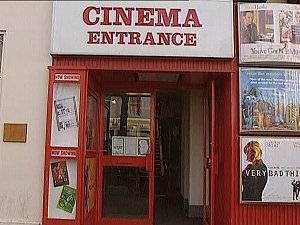 17 Jun 2008
Eric says the city council should buy the Lonsdale.
The owners, Empera, have appealed against the decision to list the building saying the interior is not in good enough condition, but Eric says it has deteriorated while the city council has dithered.
Eric said,
"The failure to take action has led to uncertainty and further deterioration of the building. We could have a situation where it is demolished.

"I would urge the council and Empera to discuss urgently the possibility of the council buying the property. If the council had bought it when it was first available, we could have had a theatre and arts centre by now."
---
Eric congratulates Morton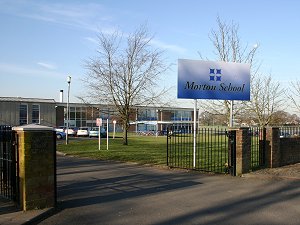 13 Jun 2008
Eric was among the first to congratulate Morton school on coming out of special measures.
The school was put back in special measures in 2006 for the second time after an Ofsted inspection found major flaws, but the ending of them marks the end of a troubled ten years for the school.
Eric said,
"I'm absolutely delighted for them. It has had its troubles but you have to remember that it has served its community over the years. When it first went into special measures I thought it was a marginal decision and I think it has struggled since then. Although it came out the first time it had a lot of debt to cope with but it has come back and is ending on a high note."
The school will become Richard Rose Morton Academy on September 1st with the promise of £20 million to build a new, modern school.
---
Personal Thank You from PM
13 Jun 2008
Carlisle's MP, Eric Martlew, has been campaigning for a change to the government's policy on the abolition of the 10p income tax band and has recently received a latter from the Prime Minister thanking him for all his efforts.
Eric was the first to raise this issue with the Prime Minister when he addressed Labour MPs in the House of Commons, and expressed concern it would hit many on low incomes or those who had taken early retirement.
Eric said,
"The scrapping of the 10p rate was unacceptable and changes needed to be made. I had a private meeting with Gordon Brown to discuss my concerns and the Prime Minister assured me he would reconsider the matter.

"I'm pleased that changes to the tax system have been made, which will help alleviate problems, and I was very pleased to receive a personal acknowledgement from the Prime Minister."
The Prime Minister's letter: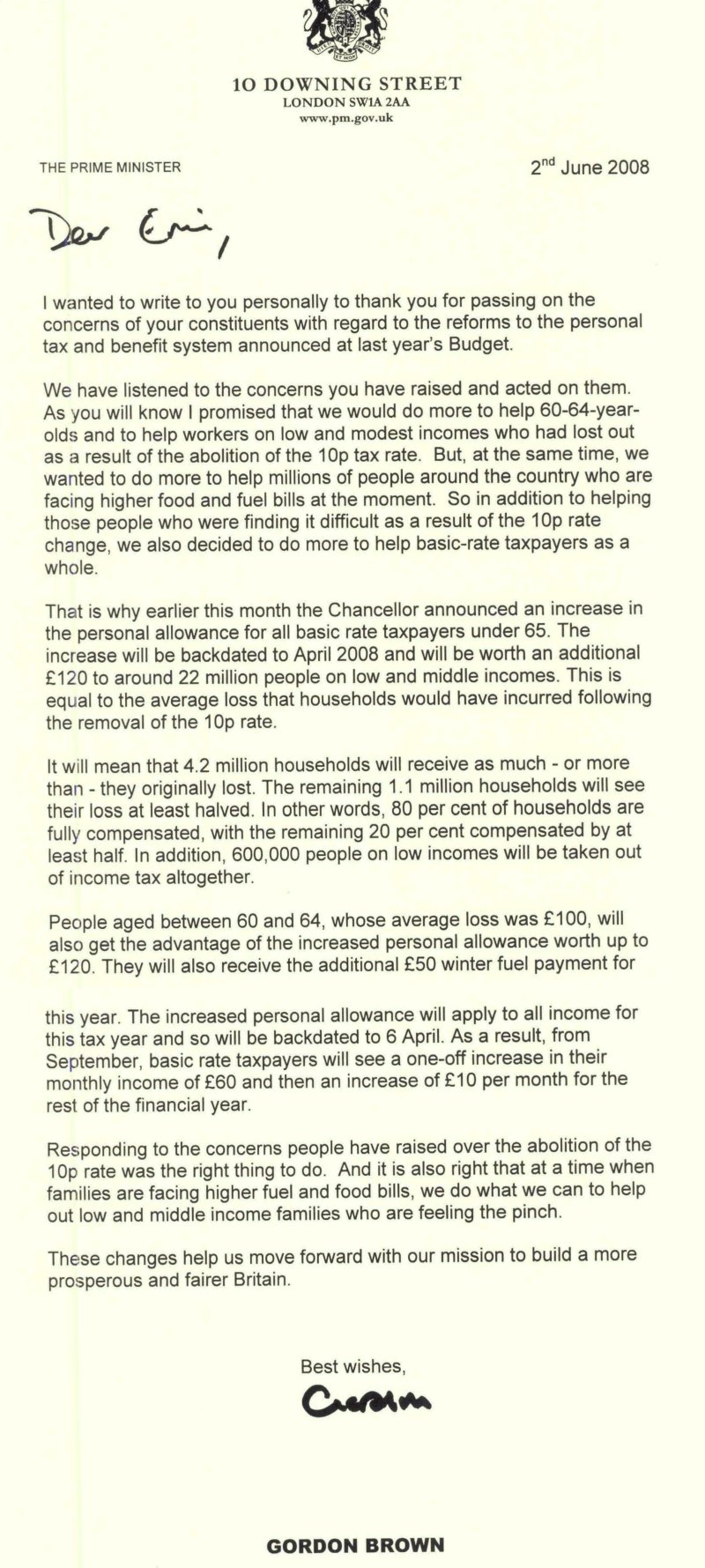 ---
Rights for Grandparents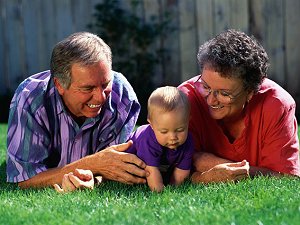 10 Jun 2008
Eric is backing a campaign to give grandparents more rights.
Brampton based campaigner Michael Robinson wants to change the law so that grandparents are automatically considered as potential guardians if they have to leave their parents, and Eric has supported a Commons motion highlighting the issue.
Eric said,
"At the moment grandparents have no rights. I have dealt with many cases over the years where they have had contact with grandchildren broken off after a marriage breakdown, and it is as traumatic for the grandchildren as it is for the grandparents. In fact, grandparents often notice their lack of rights when parents have to give up caring for their children, and the family courts decide the children's fate.

"Children can be taken into care or put into fostering and no-one is told about it. Traditionally the people who would have looked after children in these situations would have been grandparents, and it seems logical for them to be involved and consulted.

"At the end of the day it is for the court to decide what is in the best interests of children. But sometimes we are too bureaucratic and forget the obvious option."
---
Higher Council Tax for less Flooding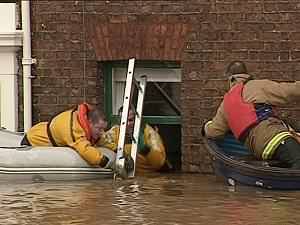 Never again?

6 Jun 2008
Many Carlisle residents would be prepared to pay a bit more council tax if it meant better flood defences.
Eric believes that the flooding of the city in 2005 was so traumatic that many people suffer stress whenever there's heavy rain. He says it would enable insurance companies to reduce premiums.
Eric said,
"If you asked anyone who has been flooded to pay more council tax but less insurance I think they would agree. I don't think that people should underestimate the stress caused by being flooded out. The water goes away but the problem doesn't. People then become very worried during bad weather and heavy rain and need to be reassured that the city's flood defences are up to scratch.

"No matter how much money the Government puts in it will not be enough. The Government will continue to increase the amount it puts in to flood prevention but everyone would benefit - residents would have defences built quicker and pay less insurance. The insurance companies would also be paying out less."
The final review into the floods by Sir Michael Pitt, to which Eric contributed, is due to be published this summer.
---
Talks on PO Closures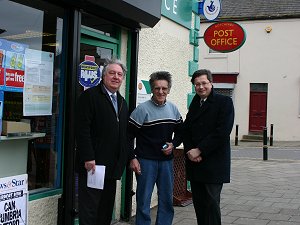 Eric at Botcherby Post Office recently

26 May 2008
Eric has met with Postwatch, the watchdog for postal services, to discuss the Post Office's plans to close branches in Cumbria.
He is critical of the County Council's demands that all be kept open as unrealistic, and they should have been more active in trying to find ways of keeping them open. Eric says people should keep in touch with Postwatch to make sure their views are known.
Eric said,
"I think that the county council would have been better making a case to examine some of the alternative methods that could be used to keep them open rather than just saying 'keep them all open'. It is the kind of thing that gives politics a bad name.

"Post offices have always closed and to pretend otherwise is just not credible. After the Post Office has made its decision there will be no right of appeal. However, Postwatch can raise objections in specific cases. This means it is vital for people to keep in touch with them and make sure their views are known."
---
Use PO as Courts
24 May 2008
Eric has put forward proposals for the old Post Office.
The imposing Warwick Street offices are now empty since the Post Office moved to WH Smith, but Eric says it is an ideal location for the city's Magistrate's Courts.
Eric said,
"The post office could house the city's magistrates who will have to leave Rickergate if Renaissance plans to redevelop the area go ahead. This is an opportunity which should be seized now."
The plan is also supported by the city's Labour councillors. The building is in the city's conservation area and is still owned by Royal Mail.
---
Night Ban for Novice Drivers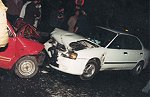 17 May 2008
Eric wants novice drivers off the roads at night.
He was reacting to the government's proposals to cut the number of young drivers killed, but he said the plans were a "missed opportunity". He wants an 11 p.m. to 6 a.m. curfew for drivers in their first year.
Eric said,
"I think this is a missed opportunity. Although the accident rate is going down, there are lots of statistics that show it is still increasing for younger people. The proposals that the Government set out are still out for consultation so they have time to change their minds. They want to update the test to make it more difficult as well as making a deal with the insurance company so costs are lower for drivers who take advanced tests.

"This is a start but it is not enough. I would suggest a curfew between 11 p.m. and 6 a.m. for drivers in their first year. We are trying to tackle the kind of problem that sees cars speeding around with their driver's girlfriend in the front and mates packed in the back.

"I would also like drivers to gain more experience driving in hazardous conditions before they go on the road."
Eric intends to make his views known in a meeting with Ruth Kelly, Secretary of State for Transport.
---
Eric 'delighted' with new Tax Allowances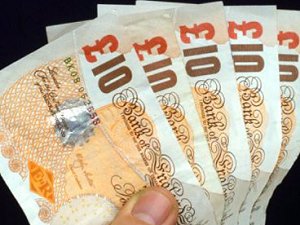 16 May 2008
Eric has said he is delighted with the government's response to public concern over tax.
He had written first to the Prime Minister and then the Chancellor raising these concerns and giving examples of Carlisle people who were losing out. Now he has been personally thanked by the Chancellor, Alistair Darling.
Eric said,
"I believe that the Government made a mistake and I am delighted with their response. I initially raised the issue with the Prime Minister and then followed it up with the Chancellor.

"Many people will be as well off - or better off - thanks to the new tax rate, and we are making sure that anyone who lost out is properly compensated," added the MP. The extra money in the pay packet at the end of the month will come in handy as money is tight at the moment."
The Chancellor has compensated those who lost out with abolition of the 10p tax band by raising the tax threshold, the personal allowance, by £600 per year. This will also benefit many more people at a time of economic difficulty.
---
Govt pumps in £80M
16 May 2008
Eric has welcomed a government boost to health spending in Cumbria.
The Chancellor is stumping up £80M towards a plan to improve health and adult social care.
Eric said,
"I am obviously delighted with these proposals. It was not that long ago that people were talking about closing cottage hospitals. Now we are going to have 21st century facilities across the entire county.

"The plans go a long way to show that Cumbria can attract Government funding and is not the forgotten county many people say it is."
---
Renaissance Rethink required
16 May 2008
Eric has called for a rethink about the make up of the Carlisle Renaissance Board.
He says that the Board, to oversee the renewal of Carlisle's urban area, should have people that live in urban Carlisle.
Only one of the twelve members, Cyril Weber, lives in the city's urban area. The Chair of the Board, Bryan Gray, who is visiting the city, will meet Eric to discuss the matter.
Eric said,
"Renaissance is basically about the urban area. Not to have people on the board who live there and experience it is beyond belief. Other people are imposing solutions on the people of Carlisle."
---
Welcome for 'Visionary'
9 May 2008
Eric has welcomed the appointment of Bryan Gray as Chair of the Carlisle Renaissance Board.
He currently chairs the Northwest Development Agency and has wide private sector experience.
Many of the new board members are from the private sector which has raised concerns about the Board's accountability. There will be six public sector representatives however, including Tony Markley and Cyril Weber from Cumbria County Council.
Eric said,
"I think Bryan Gray will be a good choice because of his experience, his contacts and he is known as a visionary. If anything needs vision it is Carlisle Renaissance."
Other appointees are Ian Haythornthwaite of the Northwest Regional Development Agency, Roger Liddle of Cumbrian Vision, John Nixon of Carlisle United, Brian Scowcroft of Kingmoor Park Properties and Victoria Farley of Hoopers.
---
Twenty percent fall in anti-social behaviour
1 May 2008
Eric has welcomed news that incidents of reported anti-social behaviour in Carlisle have fallen by 20%.
Some of the biggest falls were in Currock, Harraby and Botcherby.
Eric said,
"Anti-social behaviour is a scourge and I welcome the news that incidents in Carlisle have fallen by so much. I believe it is the result of teamwork involving the police, local authorities and other agencies who should all be congratulated.

"I think police community support officers have also played a part. There is no doubt that the presence of a uniform on the street makes a difference. There have been fewer complaints at my surgeries over the past year and the challenge now is to ensure that the number of incidents continues to fall."
---
Universal Declaration on Animal Welfare
30 Apr 2008
Eric is calling on the UK back the Universal Declaration on Animal Welfare.
He has tabled a Commons motion supporting the declaration and urging the British government to give it its full backing on the international arena.
Eric's Early day Motion reads:
EDM 1467
UNIVERSAL DECLARATION ON ANIMAL WELFARE
30.04.2008
Martlew, Eric
That this House supports the development of the Universal Declaration on Animal Welfare, an effort led by a number of world governments, supported by the World Organisation for Animal Health, and underpinned by the World Society for the Protection of Animals, Royal Society for the Prevention of Cruelty to Animals and Compassion in World Farming in the UK, and by hundreds more animal welfare organisations world-wide; and calls upon the Government to give its full and publicly-stated support for this initiative, including active support within the European Union and the United Nations.

---
Tell Grade what you think
30 Apr 2008
Eric is urging people in Cumbria to tell Michael Grade what they think of his plans to axe Lookaround
He met with Mr Grade, the ITV boss, last week along with other local MPs. Eric wants everyone to write to Ofcom expressing their opposition to ITV's plans.
After the meeting, Eric said,
"It was the first step in what is going to be a long war. But it is one that I think can be won.

"I would urge everyone who feels strongly to write to Ofcom expressing their concern as it will be Ofcom that makes the final decision and can save it. The more people who make their views known, the better."

"We left Michael Grade in no doubt that what was being proposed was totally unacceptable and we would be making a very strong case to Ofcom. I think it will be OK. It is one of those things that can be won."
You can sign an online petition at www.newsandstar.co.uk/border
---
A Great Loss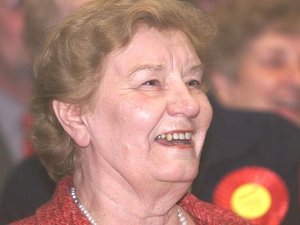 Gwyneth Dunwoody MP

18 Apr 2008
Eric has described the death last night of Gwyneth Dunwoody MP as a 'great loss'.
She was Chair of the Commons Transport Committee and as such she and Eric worked closely together on transport issues.
Eric said,
"Gwyneth will be a great loss. She was one of the great characters of the House of Commons, tremendously knowledgeable about transport in general and railways in particular.

"Gwyneth was a great friend to the railway industry and had her own fearless style of questioning.

"As a member of the Transport Select Committee, I realised that reports which were produced under her guidance were taken very seriously by the Government and many of the recommendations have been implemented."
---
Health Plan flawed
18 Apr 2008
Plans to merge six medical practices in Carlisle have been criticised by Eric.
While he is in favour in principle, he says that the proposed location of the new health centre at Hilltop Heights is wrong because of poor access, especially by public transport.
Eric said,
"From what I can gather it's going to be a big advantage to move into one building and I'm sure most patients will welcome it. The issue is where it's going to go and it's crucial to get it right. It's got to be fairly central with parking but most of all must be well-served by public transport. My view is that Hilltop Heights would be inappropriate because of this."
The practices involved are Brunswick House, Spencer Street and the four at Grosvenor House and Warwick Square.
---
Backing for Global Animal Protection
18 Apr 2008
A plan for world-wide animal protection has received the backing of a Parliamentary group which Eric chairs.
The plan put forward to the United Nations by the World Society for the Protection of Animals (WSPA) has the support of the Associate Parliamentary Group for Animal Welfare of which Eric is Chairman.
Eric said,
"What we are trying to achieve is groundbreaking. I'm pleased to be supporting this campaign and ask fellow MPs to do the same. I urge the community to back this cause and sign the petition at www.animalsmatter.org.

"Animal welfare is an important issue in the UK, with public concern about the welfare of animals being raised for our food is at an all-time high. A UN declaration on animal welfare would ensure the issue gains global attention."
The plan would be to give animals around the world the same sort of legal protection which they currently have in the UK.
---
Digital Cash could save Lookaround
12 Apr 2008
Eric has voiced his backing for a plan to use TV licence money to subsidise ITV Border so that Lookaround can continue.
It is one option being proposed by Ofcom. The money would come from the £600M being used for the digital switchover, which would no longer be required once the change is completed by 2012.
Eric said,
"With the switchover to digital, £600m of the licence fee is going to pay for that with help to the elderly and other things. By about 2012, this money will not be needed, so the suggestion is that the £600m be used for public service broadcasting on commercial channels. If this is the case then we are talking about saving Border TV.

"ITV's argument for getting rid of Lookaround is to save cash. If there is money from the licence fee, they have no reason at all. All Michael Grade goes on about is that they can save £40m a year. If there is a kitty of £600m subsidising regional broadcasting, the problem is solved."
---
Rail Bridge Work starts
12 Apr 2008
Repairs to a rail bridge that Eric called for have now begun.
After a Cockermouth Woman's car plunged on to the railway At Dalston last year, Eric called on Network Rail to improve safety at the bridge. The work should be finished soon.
Eric said,
"I'm pleased because it was an accident waiting to happen. We got away with it last time, in that nobody was seriously injured. If that had come at a time when there was a train coming the consequences could have been a lot worse."
---
Postal Outreach for Post Office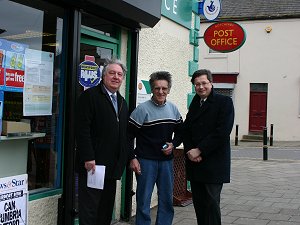 Eric meeting constituents outside Botcherby Post Office

10 Apr 2008
A Post Office outreach scheme presently running in some rural areas may be tried soon in urban areas.
Eric has been pressuring the Post Office over its planned closure of Post Offices in Carlisle, and welcomes the proposals, saying it shows the Post Office is starting to listen to the people. Eric is pressing for the city to be included in the trial.
He said,
"This is a step in the right direction but we have got to continue to press the case for keeping post offices open. This proposal will give a future option for re-introducing the post office to a community where it has been taken away.

"I am glad to see that the outreach scheme is also being extended to urban areas. It will offer about 85 per cent of the service that a normal post office does. People need a post office in their community. One of the best examples of the public mood is Botcherby. I have never seen such genuine depth of feeling about a single issue. The community is mobilised and they are doing everything they can to keep their branch open. Lots of people have signed the petition and when I have been up there the residents have told me that they don't want to lose their post office."
---
Hope for Airport Plan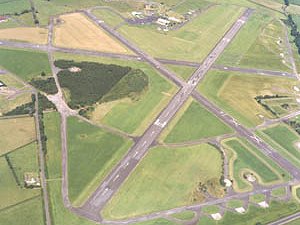 8 Apr 2008
Eric is hopeful that the airport redevelopment will still go ahead.
At a 'summit' meeting of Eric, Stobart boss Andrew Tinkler and City Council leader Mike Mitchelson, agreement was reached on many of the issues, leaving only a few still to be resolved.
Eric said,
"I still have my fingers crossed. I was there because hundreds of families rely on the Stobart business being in Cumbria.

"There have been mistakes on both sides. The council should have appointed an aviation expert to help with the application and Stobarts have maybe pushed too hard."
---
Airport Rules 'too restrictive'
7 Apr 2008
Eric has backed Eddie Stobart boss Andrew Tinkler over airport redevelopment.
Mr Tinkler has said he will move the entire Stobart operation to Widnes because of planning restrictions placed on the Carlisle airport development.
The city council gave the green light to the airport plans but only after fifty conditions have been met, but Mr Tinkler sees these as far too restrictive.
Eric agrees and is worried about the possible loss of so many jobs.
He said,
"I've looked at these conditions and I think they are far too restrictive. The council should be more welcoming. I'm really frightened we will lose all these jobs."
Meetings are being held to try to break the impasse.
---
Battle of Botcherby Post Office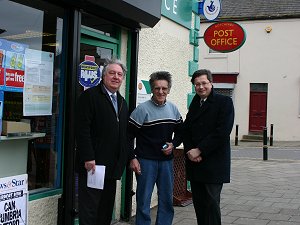 Eric meeting constituents outside Botcherby Post Office

7 Apr 2008
Eric has visited Botcherby Post Office as part of his campaign to stop post office closures.
Botcherby is one of those listed for closure under the cutbacks scheme, but Eric says it is needed and alternative offices are just too far away.
Eric said,
"I am here to canvass people's opinions and to gather support for saving this branch. Botcherby post office serves a unique area and needs to be protected. There are a lot of unemployed people on the estate, lots of young mothers and lots of elderly people. It is one of the most popular and best used in the city."

"It is just too far to other Post Offices. The staff up there are very upset. They have had people coming in and crying and wanting to know what they can do to help."
Eric has met with Post Office bosses and voted against the government in a bid to keep post offices open and to register his opposition, but he needs the public to join in.
The Post Office is presently running a consultation on the closures programme, you can have your say at consultation@postoffice.co.uk.
---
Main PO moving in May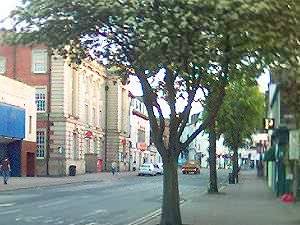 Warwick Road Post Office

5 Apr 2008
Post Office history will reach a turning on May 21st when the city's Warwick Road office will close its doors
Next day, it will reopen in WH Smith's, and Eric says he has not been told of any job losses. He is concerned to save at least the frontage of the present building.
Eric said,
"I was given assurances at the time that people would be found other jobs. I'm not aware of any redundancies.

"I presume that the Post Office will put the Warwick Road building up for sale. It is in a conservation area but English Heritage have not listed it. Whatever happens we need to save the facade - that's very important. It's a very big building and it used to employ more than 400 people. It was the former city sorting office and it was a nonsense that it ever moved from there.

"If the city council is thinking of moving out of the Civic Centre then maybe they could use it. Alternatively, it could be used as a base for the magistrates court as the crown court is just over the road."
---
Further Lookaround setback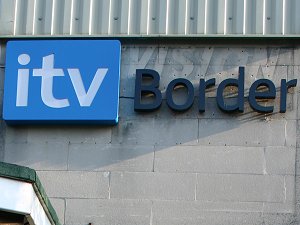 4 Apr 2008
ITV have announced new plans for Lookaround which Eric says shows they are "all over the place."
Cumbria's opt out from Tyne Tees would now be only six minutes and south-west Scotland gets just the same. The Isle of Man gets nothing. Eric says the public need to keep up the pressure.
Eric said,
"ITV is all over the place. They are making plans on the back of an envelope and they are obviously feeling the pressure.

"This is a sign that they are willing to move and that they got their initial proposals very badly wrong. The public need to keep the pressure on and make sure we keep the service."

"This latest announcement by ITV indicates they are in totally disarray about the proposals to get rid of Border Television and Lookaround.

"This latest proposal is nonsensical and appears to have been written on the back of fag packet."
It thought that Isle of Man coverage might be taken over by Granada.
Ofcom will start a 10-week public consultation on the plans in September.
---
Eric will vote for a low pay rise
4 Apr 2008
Eric will vote for a below inflation pay rise for MPs.
The Pay Review has recommended a 2.5% rise, but the government is backing a 1.9% only rise, in line with other public sector workers. MPs will have a free vote.
Eric said,
"I have been an MP for 20 years and we always make a mess of this. It should be set at a level and we should get a rise in line with the national average.

"It is very difficult to disagree with what the Prime Minister is proposing but I wish we did not have to vote."
---
No to Another Asda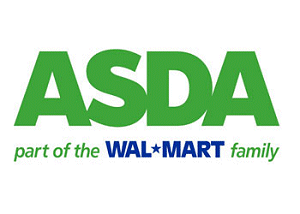 3 Apr 2008
Eric has said the city does not need another Asda store.
He says a new store should be built on the western side of the city but people wanted a variety of choice, not more of the same.
Eric said,
"My constituents would like to see something new in the area like a Waitrose, Sainsbury's or Booths.

"Putting an Asda in the city would put one at either side of the Carlisle Northern Development Route and I think people would rather have the variation and competition that a different superstore would bring. Customers won't want another Asda."
The city council also prefers a western site, but Asda has not yet submitted a planning application.
---
Post Office Battle
29 Mar 2008
Eric is taking up the cause of those against Post Office closures.
He has held a meeting with Post Office bosses to make it clear to them the depth of opposition. But now needs to hear from constituents to strengthen the case. Eric voted against the government on this issue last week, but to carry on the fight he needs action from the people.
Eric said,
"The meeting was an initial consultation and we discussed a lot of the issues. I wanted to make sure that things are clear and that the Post Office knows what the effect of these closures will be.

"I now need to hear from constituents about why they feel they need to keep their local branches open. I think there are going to be closures but the people I met with will be prepared to alter where they are.

"The community now needs to mobilise. They need to get themselves organised and get petitions ready."
He also welcomed news that Cumbria County Council is looking again at Eric's request to manage some of the threatened sites as 'council' post offices.
People can also contact the Post Office at consultation@postoffice.co.uk to make their point.
---
Welcome for Airport Plans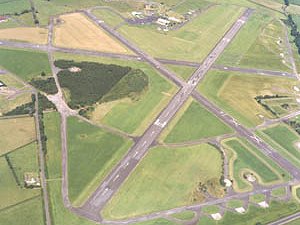 29 Mar 2008
Eric has welcomed news of real progress on plans to develop Carlisle Airport.
The city council has given a provisional go-ahead, subject to some conditions that will be worked out this week. There are plans for a new runway, a passenger terminal, an air traffic control centre and offices.
Eric said,
"The city has been trying to get the airport up and running for 20 or 30 years and the city council have been putting a lot of money into it. Hopefully this is a sign of expansion. You only have to look at the prospects that Newcastle and Manchester airports have brought to their areas - although Carlisle is on a smaller scale.

"I understand the concerns of people who live close by but there has been an airport there for 50 years. Hopefully their concerns turn out to be groundless."
Hopes are high that the redevelopment will boost the regeneration of Carlisle.
---
Dobbies - or Tesco?
29 Mar 2008
Eric has responded to residents' concerns that an application by Tesco owned garden centre company Dobbies for a new centre at Orton Grange.
He is concerned that the relative lack of consultation means that Tesco are trying to sneak in by the back door. The firm has put on an exhibition in Dalston but Eric thinks this is insufficient.
Eric said,
"We need to have an open and transparent debate. I have had letters from people worried that this could become a Tesco site by the back door. I am going to be seeking a meeting with Dobbies' senior management about the plans.

"The plans should have been made public earlier than just a few days before the Dalston exhibition and the should be guarantees that the discussions taking place are not simply to 'tick boxes'.

"I have visited the site and can see there could be some merit in the scheme. I am not at this point against it, but I am worried about the way Dobbies have tried to sneak round public consultation. They should have had an exhibition at Morton as well as Dalston."
Dobbies say they operate independently from Tesco and this is not a front for third Carlisle store. The planned centre is set to create 120 jobs and is due to open in 2010.
---
Post Office Talks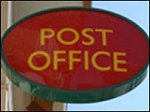 28 Mar 2008
Eric has been holding talks with Post Office bosses about the proposed closure of Post Offices in the city.
He said that many elderly people and those on benefits needed the services a post office offers.
Eric said,
"There are also lots of unemployed and elderly people in both Denton Holme and Upperby and they need to be served by a local post office. The minister involved has said that if councils want to get involved in saving post offices he'd be very happy to talk to them about it."

"I would urge people to consider all the options and put party politics to one side."
Eric said he was disappointed that Cumbria County Council has turned down his suggestion of taking over some the Post Offices as "council" Post Offices, like was being planned for Essex.
"This is a much more important issue. I did vote against my own government last week to try and save them and I would urge people to do all they can to keep them going."
---
CATS taking Cumbrian Money
27 Mar 2008
Eric has said that Clinical Assessment and Treatment Support Centres (CATS) in the North-East are drawing resources away from Cumbria.
Two centres, one in Newcastle and one in Middlesbrough, are advertising for patients in Cumbria. A CATS centre was planned for Carlisle was planned but dropped after objections, leaving the city as one of only a few places not to have one.
Eric said,
"The clinics are part of the Clinical Assessment and Treatment Support that the Government set up. There are several CATS centres in the north east but none in Cumbria.

"When the programme was due to be implemented, there was enormous public criticism of the scheme in Cumbria. Because of this and the sparseness of the population in the county, the Government decided to withdraw the programme here. If people are going over there for treatment they are taking money out of the county. This could have quite an effect on healthcare in Cumbria."

"I was less opposed to the CATS centres being set up than some of my colleagues. I felt that it was important to keep money in the area. They are a good service. People can go there for free and be seen more quickly and more efficiently. It is a service that would have been good to have but it is not there now."
---
More Money for Homeless Families
22 Mar 2008
The Government is to provide an extra £1.9M to fund new facilities for homeless families in Carlisle.
The plan is to replace London Road Homeless Families Hostel with a new facility in Caldewgate to offer better facilities, secure children's play areas, more provision for rough sleepers, all in an environmentally sound building.
Eric said
"Homelessness in the city has been on the increase over the last two or three years so I am pleased that the Government has put this money in. Although we must be careful with the site that we choose for the new building I am sure that a new facility will be welcomed by the community."
Last December Eric led those calling on Carlisle City Council to provide extra help for the homeless at Christmas.
---
Anger at Grade's 'Arrogance'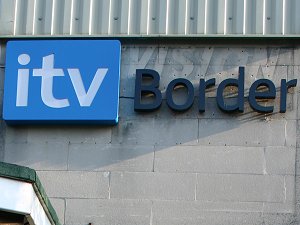 22 Mar 2008
Eric has hit out at ITV boss Michael Grade, accusing him of arrogance.
This follows news that Border boss Paddy Merrall is to be succeeded by former Tyne Tees boss Graeme Thompson. ITV already wants to merge the local news of the two stations, but this has created fears that the two companies will merge completely, leaving Cumbria the worse off.
Eric said,
"It shows the arrogance of Michael Grade and ITV. While they are within their rights to do this, it sends out totally the wrong message. The reality is that Ofcom has got to make a decision on the request from ITV about Border and Tyne Tees and that is far from a foregone conclusion.

"The other issue is that because they have appointed someone from Tyne Tees, it sends out a strong signal that Border Television would close and move to Gateshead."
---
University move welcomed
21 Mar 2008
Eric has welcomed plans by Cumbria University to move to a new campus in Viaduct Estate, Carlisle.
The £70M development, to be called Caldew Riverside Campus, will mean leaving the Paternoster Row and Brampton Road sites. Fusehill Street campus may be retained but future use is not yet certain.
But Eric already has ideas of how the vacated sites could be used.
He said,
"This is tremendous news. I hope we are going to get high-quality architectural buildings. The Paternoster Row site could be incorporated into Tullie House Museum. And Stanwix Primary School could move to the Brampton Road site, which would give more space."
---
Eric sticks to his Post Office Guns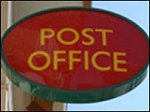 20 Mar 2008
Eric has stood by his principles and constituents and for only the second time in his career, voted against Labour in Parliament.
He voted against the government on the issue of Post Office closures and went through the lobby with the Tories on this one. Post Offices under threat in Carlisle include Wood Street in Botcherby, Denton Holme PO in Denton Street, Great Orton and in the SPAR Convenience Store, Upperby.
Eric said,
"The procedure we're going through is flawed. We're going too quickly. Looking at the Carlisle situation, I don't understand why they have picked the post offices they have.

"Everybody accepts there is a decline in use of post offices and over time there will be more closures. But this is premature.

"I'm not convinced that the criteria they are using is right, or that the consultation is meaningful.

"I appreciate the government is putting £150m worth of subsidy in, but the minister has said that if councils want to get involved in saving post offices he'd be very happy to talk to them about it."
Eric previously voted against the Labour government over Iraq. But this time he is not expecting trouble from the party's Whips saying that they accept his reasons for voting against the government. The motion Eric voted for was proposed by the Conservatives demanding a suspension of the closure programme. But the government still won the vote with a majority of twenty.
---
Mixed Response to Sainsbury's
17 Mar 2008
Eric has received a range of views about the planned new Sainsbury's store in Scotland Road.
He was speaking after he met with Sainsbury's representatives on Friday where he put the views of residents to the company.
Eric said,
"The responses I've had from the public are mixed. Some have said they are worried about lack of parking, others have said they don't drive and it will be a great facility to have.

"My worry is that staff will park in Cheviot Road and create problems for residents. If it goes ahead, they should introduce residents' parking in Cheviot Road."
Concerns raised include likely traffic problems and parking. Just sixteen places are planned for shoppers, and twelve for resident of the flats above the shop. It is estimated that twenty-five jobs could be created.
---
More Social Housing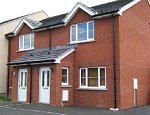 11 Mar 2008
Carlisle MP, Eric Martlew, welcomed the Government's commitment, announced this week, to build 300 units of social housing in Cumbria over the next 3 years.
He said,
"It is a very welcome announcement, as there is an acute shortage of houses to rent throughout the county".
---
Local TV is best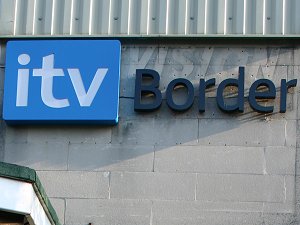 8 Mar 2008
Eric has said that Border TV provides a model for ITV's regional services.
Welcoming the news that Border TV's viewing figures had increased, he said that Michael Grade should reconsider his plans to scrap Lookaround in favour of a news opt out from Tyneside.
Eric said,
"I am pleased to see the number of viewers is going up. Michael Grade is saying things are getting better. Perhaps he could reconsider his proposals (for Border).

"I really think regional television should be based on the Border TV model. It should be local to the viewer because you get a higher percentage of the audience. This also allows them to attract local advertisers. There are local companies which may not be able to afford to advertise on Granada, but would on Border. More local advertisers would increase ITV's revenue."
But despite the increase in viewers, Border's profits have slumped by 35% and Mr Grade remains determined to go ahead with the plans that would mean job losses in Carlisle. He says that web based news services would make up for the lack of local news on television, thereby conceding that there would be less local news.
Eric says that the final decision is Ofcom's and there is still time make one's views known.
You can sign an online petition at www.newsandstar.co.uk/border
---
Sainsbury's Stanwix Store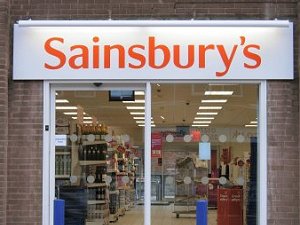 8 Mar 2008
Eric wants people's views on a proposed Sainsbury's development before he meets with the company soon.
The supermarket chain is planning a store on Scotland Road in Stanwix on the former Gates Tyres site. The development would include a store, flats and car parking and could create 25 jobs.
Eric said,
"I have a meeting in a fortnight with senior managers from Sainsbury. Anybody with a view can contact me beforehand."
---
Local Cancer Screening beats Targets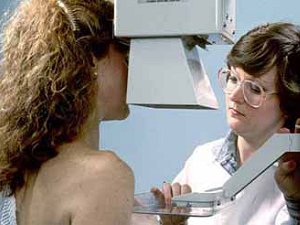 Breast Cancer Screening

7 Mar 2008
Eric has been told that cancer screening services in north Cumbria are beating national targets.
He obtained the figures from the Cumbria Primary Care Trust on behalf of Cancer Research which is campaigning for more resources and was looking at where services were good and where they need to improve.
The figures show that cervical and breast cancer screening were beating national targets in the north of the county and a new bowel cancer screening service is due to start soon, open to men and women.
---
Blind Cords
6 Mar 2008
Eric has cosponsored a Commons motion calling for the banning of looped blind cords.
These are regarded as dangerous because of the risk of asphyxiation of children who play with them and get caught. In the last decade, twenty children have died like this.
The Early Day Motion sponsored by Eric reads:

EDM 1115
BANNING OF LOOPED BLIND CORDS
04.03.2008
Banks, Gordon
That this House acknowledges that in the last 10 years up to 20 children are reported to have lost their lives in the UK as a result of incidents involving looped blind cords; recognises that the US banned the use of looped blind cords in the 1990s and Australia followed suit in 2004; calls on the British Standards Institute to introduce a new British Standard banning the use of looped blind cords; and urges the Government to begin immediate discussions with the British Standards Institute to prevent further avoidable deaths.

---
Seatoller Residents left in Limbo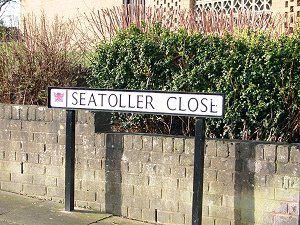 4 Mar 2008
Carlisle MP, Eric Martlew, has spoken out about the situation in Seatoller Close, where residents have been left uncertain about their future.
Eric says,
"It is over three years since Carlisle Housing Association came out with proposals to knock down Seatoller Close, yet the residents there still do not know what the future holds. I believe there is no excuse for this prevarication and the blight should be lifted from this area."
---
A Century of Education at Norman Street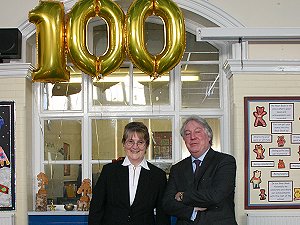 3 Mar 2008

Eric Martlew visited Norman Street School today to congratulate them on their 100th birthday.

Eric said,
"Norman Street has always been known as a good school and continues to serve the community well. It is a very exciting time for education in Carlisle with the university and new secondary academies coming on stream"
Eric is pictured with the Headteacher of Norman Street School, Mrs Baskerville.
---
High Cost of Cinema Food
28 Feb 2008
Eric has been to the movies, but not to watch a film.
He is supporting a Parliamentary Motion condemning the outrageous price of food in some cinemas after checking prices at the local cinema in Carlisle.
"Having spoken to a number of parents, they say prices are so expensive they smuggle sweets in. One parent told me that the family had paid admittance of over £16.00 (2 adults and 1 child) it then cost over £14.00 for a coke, popcorn and 2 hot-dogs."
The Commons motion reads:

EDM 983
COST OF DRINKS AND CONFECTIONERY IN CINEMAS
20.02.2008
Hodgson, Sharon
That this House deplores the extortionate costs of confectionery and drinks at many cinemas; condemns cinemas which remove customers for attempting to consume confectionery and drinks purchased outside; dismisses the notion that reducing prices of confectionery and drinks would automatically increase ticket prices; urges the Office of Fair Trading to investigate the high cost of confectionery and drinks in cinemas; and further supports a fairer deal for the public which would increase the number of visitors to cinemas and encourage wider support for the UK film industry.

---
Morton Academy to go ahead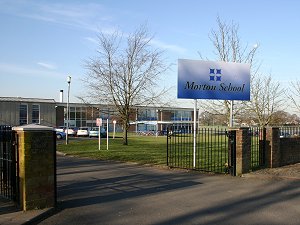 26 Feb 2008
Eric Martlew said that he has been assured that the plans for the new Academy to replace Morton School are on schedule.
The Academy will start, in the existing premises, in September 2008. Construction of the new building will commence in September 2009 and should take up to 2 years. The cost will be approximately £20m and it is likely that the sports and swimming pool facility in the present school will be retained.
---
Manx support for Border TV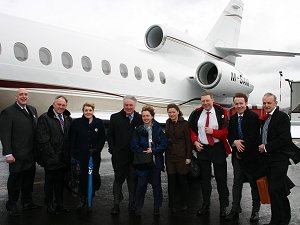 Eric with the delegation set off for the Isle of Man
(Photo: Elsie Martlew)
23 Feb 2008
Eric has returned from leading a delegation to the Isle of Man to gather support for Lookaround.
The party met with Manx Chief Minister Tony Brown and other officials. Adam Powell, Fiona Armstrong and Gilly Fraser from the programme were also present along with Andrew Tinkler who provided his private jet for the flight.
The Manx Parliament, the Tynwald, wants to keep Lookaround and many people in the island's capital, Douglas, signed up for the campaign.
Eric said the Manx people knew they would be neglected if their news coverage moved to Gateshead.
"I think they realise that they would never get a mention if that happened."
Ofcom has told Eric that the decision on Lookaround will be made in early 2009.
---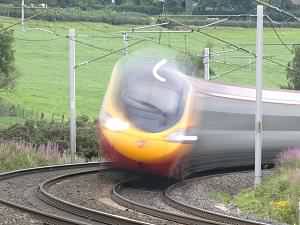 Staying short for another four years
(Photo: ATOC)
Virgin 'blackmail' over extra Coaches
22 Feb 2008
The government has announced extra coaches for west coast main line trains.
But these won't be until 2012, because that's when Virgin's franchise to run the service runs out. Eric has welcomed the news, but says the four year wait was down to Virgin who said they wouldn't put on the coaches unless the franchise was extended, which Eric said was blackmail.
But the government refused to be cowed. Eric said,
"They have tried to blackmail the department to give them an extension of two years on their franchise."
The plan was to add two coaches to each train, adding 100 seats, but Virgin said it could only do this if the franchise was lengthened to allow time for them to recover the costs.
Negotiations are under way to replace the Pendolino set wrecked last year at Grayrigg.
---
Finding fake Fur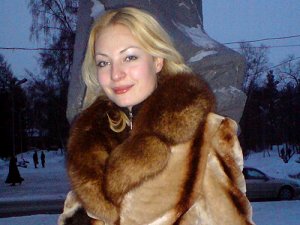 Fur - is it real or fake?

19 Feb 2008
Eric has co-sponsored a Commons motion calling for action on the labelling of fur products.
Fake fur is now so good it can be hard to tell it from real fur, and consumers may be buying products believing all the fur to be man made when in fact it contains real fur from a dead animal.
The Early Day Motion reads:

EDM 927
CLEAR LABELLING FOR REAL FUR PRODUCTS
18.02.2008
Morley, Elliot
That this House notes that recent advances in the quality and look of fake fur make it difficult for many consumers to tell the difference between items made with fake fur and those made with real fur; further notes that there is now evidence that consumers are confused and some may be purchasing items made or trimmed with real fur believing the fur to be fake; further notes that the Trade Descriptions (Sealskin Goods) (Information) Order 1980 requires that all products made from or containing sealskins carry a label; further notes that a new law came into force in November 2007 in New York State requiring all real fur and fur-trimmed clothing to carry a label saying real fur; and calls upon the Government to introduce, as soon as possible and as a measure to protect consumers, a labelling order requiring all other real fur on sale to carry a label that clearly states that the item is made using real animal fur.

---
Invitation Accepted
19 Feb 2008
Sir Michael Pitt, who is looking into flood risks and responses for the government, has accepted Eric's invitation to visit Carlisle to see how a city responded to the flooding.
The two are meeting on 20 February and Eric has written to Sir Michael in advance outlining a number areas he would like to discuss at the meeting. These include health, especially mental health, the disposal of flood-damaged goods, the refurbishment of flood-damaged properties, the use of temporary flood defences, the upgrading of the flood map on completion of defences, the need for extra financial resources for flood defences and prevention and the Protection of Utilities' infrastructure
Eric's letter reads:
Sir Michael Pitt
Pitt Review Team
Cabinet Office
22 Whitehall
LONDON
SW1A 2WH
18 February 2008
Dear Sir Michael
Thank you for agreeing to meet me to discuss my experiences following the floods in Carlisle in January 2005 and also in agreeing to visit the city as part of your inquiry.
You are already in receipt of my contemporary account of the days following the disaster and now I would like to make proposals on how Government and other agencies should tackle the problem of urban flooding in the future.
The issues I would wish to comment on are:
I. Health aspects
II. The disposal of flood-damaged goods
III. The refurbishment of flood-damaged properties
IV. The use of temporary flood defences
V. The upgrading of the flood map on completion of defences
VI. The need for extra financial resources for flood defences and prevention
VII. Protection of Utilities' infrastructure

Health Aspects
My experience from the Carlisle flooding is that, whilst there were some physical effects on the population, sadly including two deaths, the greatest impact on the community was that of mental health problems; in some individual cases this was severe.
Indeed, many people who suffered flooding still experience extreme anxiety in periods of heavy rainfall and I believe this will continue even after adequate flood defences are completed.
I, therefore, urge that comprehensive research be undertaken to assess the psychological impact of flooding which would then enable the NHS to respond more appropriately.
I note from you interim report that you recommend that long term flood defence plans should not be altered to accommodate new areas which have been flooded. I find this hard to accept for, as I have already stated, the health affects of fear of recurring flooding are serious and communities need to have an end date to focus on.
The Disposal of Flood-damaged Goods
The Government should give consideration to how flood-damaged goods should be disposed of so that more material can be recycled and less go to land-fill.
In Carlisle skips were quickly delivered and household goods, building materials and other debris were all mixed together and taken to landfill sites. Little attempt was made to reclaim or recycle, especially in properties covered by insurance. People who were uninsured tried to salvage what they could whilst others who had "new for old" policies had no incentive.
A further example of waste was the policy of insurance companies with regard to flooded vehicles. This was to scrap and crush them regardless of whether they were roadworthy or not. Indeed, my car, which I drove for two weeks after the floods, was destroyed in this way.
The Refurbishment of flood-damaged properties
The insurance industry should be obliged to refurbish flooded properties in such a way to make them more flood resilient i.e. the use of special plasters, the use of alternative flooring materials and the siting of sockets further up on the walls.
This should happen as a matter of course and building regulations should be altered to accommodate this in all new properties built in a flood-risk area.
The use of temporary flood defences
There must be more use of temporary barriers, wherever possible, prior to permanent defences being erected. I understand that more design work needs to be undertaken so that they can be used quickly and safely and, unfortunately, be made vandal-proof. Also consideration needs to be given to storage and rapid movement of these barriers.
The cost of these may be offset by the commercial beneficiaries, i.e. the insurance companies, large manufacturing plants and large retailers.
Upgrading the flood map
Following the construction of flood defences the Environment Agency should immediately reassess the flood risk for that area and issue a new flood map for the area. This would then allow insurance companies to reduce the premiums forthwith. An example in Carlisle is that one flood defence scheme has been completed in Winter 2007 but the Environment Agency will not be issuing a new flood map until 2009 and consequently could delay the reduction on premiums.
Extra financial resources for flood defences and prevention
While the Government should be congratulated for substantially increasing the amount available for flood defences I fear, that due to the increased frequency of flooding, this will be inadequate. Following the recent floods I wonder what the additional costs will be in protecting these communities?
I, therefore feel that there is a need to increase the money available by other means than the Treasury.
The scheme I would advocate is that properties at risk would pay an annual supplement, either through Council Tax or Business Rates, possibly up to 30 years. Agreement would be reached with the insurance industry that the premiums would be reduced by the
same amount of this supplement. This would mean that the individual would not be paying any more and that the insurance companies would receive less in premiums. The additional supplement would be ring-fenced for flood defences in the area. These funds would then be supplemented by the Government's money for flood defences resulting in schemes being brought forward into the programme; PFI could be instrumental in this.
The benefit to insurance companies would be the reduction in claims and an illustration of how this could work would be to look at the Carlisle situation. The flood defences, which would have protected the city from the floods, are costing £30 million and are fully funded by the Government; the cost to the insurance industry resulting from the floods is estimated at £600 million!
Protection of Utilities' infrastructure
In the Carlisle floods of January 2005 the electricity sub-station and the waste water treatment plant were flooded resulting in a loss of electricity to 150,000 people and raw sewage being emptied directly into the River Eden.
The loss of power was catastrophic. In the depth of winter there was no power for heating, lighting and loss of telecommunications, both landlines and mobiles, for several days. This created severe hardship.
Following our experience action should have been taken nationwide to ensure that these essential utilities were protected to withstand such flooding. It is apparent that these lessons had not been learned by the summer of 2007 when there was a loss of drinking water for some weeks in areas in the South-West.
The reasons why these lessons were not learned is likely to be the regionalisation of the private utility companies and there needs to be a strategic overview and audit to ensure comprehensive protection. This should be undertaken by either OFWAT or DEFRA.
In conclusion may I thank you for giving me the opportunity to submit my thoughts on what I feel will be an expanding problem in the coming years.
Yours sincerely
---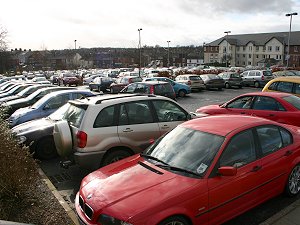 Overflowing car park at the Cumberland Infirmary

Hospital Parking Woes
14 Feb 2008
Visitors to the Cumberland Infirmary have been giving cause for complaint from residents.
At a recent meeting Eric had a discussion with Eric Urqhart, Chairman of the Acute Trust, progressing the case for urgent action for extra car parking at the Cumberland Infirmary to relieve the problems caused by visitors having to park on the streets surrounding the hospital.
---
Come to Carlisle and see
8 Feb 2008
Eric says a southern health chief should visit Carlisle to see how the city coped with the floods.
Areas of the South West have been badly hit by floods and Eric believes that the people of Carlisle can show how they have bounced back. Sir Michael Pitt is Chair of the South West Strategic Health Authority, whose area is among the worst affected recently.
Eric said,
"We still have some people waiting to get back in their homes but Sir Michael could learn a lot about how a community fights back from such a disaster. I think, in particular, there is a lot to be learned here about protecting utilities. Many power stations and water treatment plants up and down the county are on low-lying land and one of the big problems we had was losing power."
Sir Michael is author of a recent report, "The Pitt Review - Learning Lessons from the 2007 floods" which is now out for consultation.
---
Pleasure at Plaza Plan
7 Feb 2008
Eric has welcomed plans for a luxury hotel in Carlisle.
The owners of the Central Plaza building, disused since 2004, want to convert it to a four star hotel with shops, bars and restaurant. Tourism chiefs have also welcomed the idea.
Eric said,
"This is excellent news for the city and a promising development on an important site. We have some good hotels in the city centre but no luxury ones. This will be great for tourism. The Central Plaza is an impressive building that has been looking sad for a long time."
---
Holes in the Road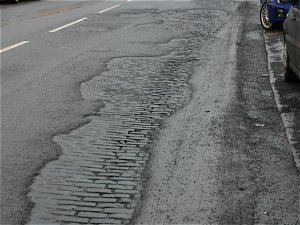 Etterby Street and holes.

6 Feb 2008
Eric has written to Cumbria County Council complaining about the condition of the roads this winter.
Obviously, the weather has had an impact on the condition, but for years Cumbria County Council have been moving money - which should have been spent on the North of the County - to the South of Cumbria.
Eric said,
"I should also like to congratulate Councillor Stewart Young for persuading the County Council to put in an extra £½M into urgent road repairs."
Eric also raised this with the Department for Transport, asking if this was a bad winter for road damage, but the answer under Eric's questioning in the Transport Committee was "I am not sure". The official promised to look into it.
---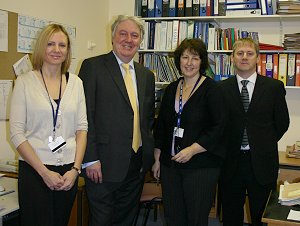 Eric and staff at the Maternity unit of the Cumberland Infirmary

More praise for Maternity Staff
1 Feb 2008
Eric recently visited the Maternity unit at the Cumberland Infirmary, to thank all the staff for their excellent work.
In a recent survey North Cumbria Maternity Service came out 3rd best in the North of England. Eric spoke recently in the House of Commons about the total transformation of the situation from what it was before the new hospital was built.
---
Historic Carlisle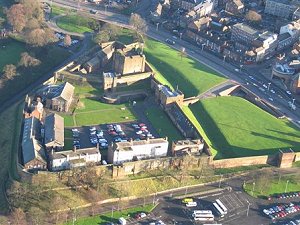 Carlisle Castle from the air, showing how the dual carriageway separates it from the city (Photo: Simon Ledingham)
30 Jan 2008
Eric has written to Carlisle City Council about improvements to the historic quarter of the city.
In his letter he makes a number of points, aimed at showing Carlisle off in the best light, in particular the Castle. He says the enhancement of the historic quarter is vital to our cultural and economic well-being and it is essential that we develop plans that will bring out its full potential. To ignore the value of West Walls and the isolation of the Castle would be tantamount to betraying the basic concepts of the scheme.
Eric's letter reads:
Mr K Poole
Community Services
Carlisle City Council
Civic Centre
CARLISLE CA3 8QG 17 January 2008

Dear Mr Poole
I am writing as part of the consultative process undertaken by the City Council with regard to the proposals for improvements to the historic quarter of the city.
I welcome the fact that the council are undertaking work in this area as I believe our historic core needs to be protected and enhanced.
While the proposals concentrate on the Castle Street, Finkle Street, Market Street, Annetwell Street, Paternoster Row and West Walls areas, I should also like to make some initial comments on the town centre itself.
The area around the Green Market, the Guildhall, the Old Town Hall and the Carel Cross are pivotal to the unique ambience of the city and is in need of sensitive refurbishment.
The area is so cluttered that it detracts from the unique townscape. The listed buildings are jewels in Carlisle's crown and should be shown off to greater advantage rather than being hidden behind commercial enterprises like Sky promotions.
The Old Town Hall must be kept as the Tourist Information Office and to even consider commercial uses, such as an estate agent, would not only detract from the building but would also speak volumes of the council's lack of vision.
The position of the bandstand also detracts from the grade 1 listed building of the Guildhall. Additionally, the quality of the structure is poor having been erected as a mobile stand. If we are to have a permanent bandstand it should be re-positioned and be of high quality.
The recent erection of railings around the war memorial also detracts from the townscape and add to the general clutter in the area.
Attention to detail must be paramount. When necessary, repairs are undertaken and care must be taken to ensure that the appropriate materials are used. It is the lack of attention to detail that detracts from what otherwise is an imposing area.
The work adjacent to the Cathedral must also be of the highest quality. The lighting of this magnificent building should be enhanced and the grounds could be used as more of a social space with complementary events such as son et lumière concerts.
Unfortunately, the historic quarter will never be complete or reach its full potential until there is easy pedestrian access to the Castle from Castle Street.
The sinking of the road has been considered in the past and could be revisited during this process. However, if this is not deemed feasible other alternative proposals should be considered such as a wide, gradual footbridge leading from Castle Street onto the Castle Green. Such bridges have been developed in Paris, the latest are near the Bibliotheque Nationale.
I would now like to address the details of the Castle Street Scheme. Whilst I support the initiative of enhancing the area, I believe that the priorities are wrong. Basically, the emphasis should be on the regeneration of the most run-down and dilapidated part of the historic quarter ie. West Walls, rather than Castle Street. Properties along West Walls should be refurbished and thought should be given to future appropriate uses.
Abbey Street is also in greater need than Castle Street for enhancement and Dean Tait's Lane, which has been surfaced with tarmac, should be re-surfaced with sandstone. It is details like this that either make or break a scheme.
I do not disagree with the suggestions for pedestrianisation but adequate provision must be given for residents parking and the disabled.
By the very fact that the area will be pedestrianised to Paternoster Row, raises the issue as to how traffic will exit the area after it has entered from Market Street.
Your proposal to use West Walls for this purpose is totally wrong and is a most inappropriate use for this area. It would create a busy road that would stifle any enhancement. Other cities would consider this as a unique historic attraction to be enhanced and nurtured and in an ideal world it should be totally pedestrianised. I do accept, however, that there will be a need for limited vehicular access for resident and businesses.
If my suggestion for West Walls was to be accepted, then an alternative traffic scheme would be needed to address the problem of exiting the historic quarter. I would suggest that consideration be given to a new exit onto the west-bound carriageway of Castle Way.
Finally, the enhancement of the historic quarter is vital to our cultural and economic well-being and it is essential that we develop plans that will bring out its full potential. To ignore the value of West Walls and the isolation of the Castle would be tantamount to betraying the basic concepts of the scheme.
Yours sincerely
ERIC MARTLEW MP
Member of Parliament for Carlisle
cc: Alan Eales, Head of Planning

---
Saving Lookaround
29 Jan 2008
Eric says the bid by a Carlisle based consortium to buy Border TV shows that it is viable.
The offer to buy the TV company and save Lookaround comes in the wake of ITV's plans to merge local news with Tyne Tees, which would then run from Gateshead. Border's own Lookaround programme would not survive.
Eric said,
"What this shows is that there are businessmen who believe Border is making a good profit and figures show that. There is simply no need to destroy Lookaround which is a good product. ITV is being greedy."
Of Ofcom, the regulator, Eric said,
"They are saying people with concerns should write to them and make proper representation and it will be considered."
The local News & Star paper has an on-line petition at http://www.newsandstar.co.uk/border/
A decision on ITV's cost cutting plans is due in Spring 2009.
---
School with Ambition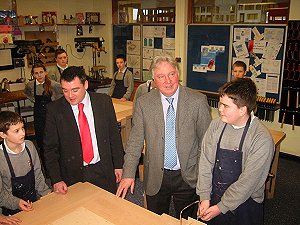 Head Teacher John McAuley and children with Eric at Newman School

29 Jan 2008
Eric is impressed with a local school and its engineering ambitions.
He recently visited Newman School to meet the staff and pupils and to see the extensive refurbishment following the 2005 floods.
Newman is now bidding to win specialist status with an emphasis on engineering.
Eric said,
" I'm very impressed with the school and excited by the prospect that they hope to concentrate on engineering,"
"When I've been going round local factories they all say that they are short of engineers and technicians and this would be a tremendous boost to the local economy."
---
Channel 4 Political Awards
22 Jan 2008
Eric has tabled a Commons motion about these awards.
While congratulating those successful, he is scathing about the voting system and says the results should be treated with caution.
Eric's full Early day Motion reads:
EDM 747
CHANNEL 4 POLITICAL AWARDS
22.01.2008
Martlew, Eric
That this House welcomes the Channel 4 political awards and the recognition they give to those involved in the political process for their achievements; recognises the opportunity for the public to take part in these awards by voting for the most inspiring political personality of the last decade; is deeply concerned, however, that the voting system allows individuals to vote as many times as they want; believes this process leaves the award open to abuse by interest groups seeking to promote a particular nominee; is surprised, given recent controversies over telephone voting systems and competitions, that Channel 4 should use a system potentially open to such abuse; and urges this House to be prepared to treat the result with caution in light of the voting process.

---
Plans for more beat bobbies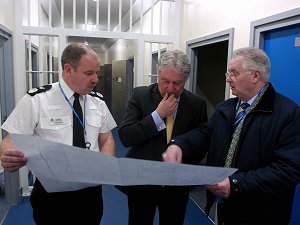 Cumbria's Chief Constable, Craig Mackey, Eric Martlew and Cllr Reg Watson (Chair of the Police Authority) looking over the plans for the new Carlisle Police Station which is to be built at Harraby (Photo: News & Star)
22 Jan 2008
Carlisle MP Eric Martlew welcomed the announcement by Chief Constable, Craig Mackey, that he was creating up to 80 new jobs - a mixture of bobbies, detectives and civilian staff.
Eric said,
"I am sure this is what the people of Carlisle want and, whilst we have already seen major reductions in crime, the extra police should reduce this further, together with the brand new state of the art police station, to be built in Harraby which will give us a base for fighting crime in the 21st Century."
---
Flood Action now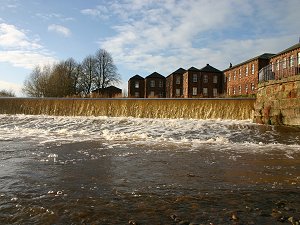 Denton Holme Weir

22 Jan 2008
Eric has said action needs to be taken now to protect Denton Holme until permanent defences are in place.
He wants the Environment Agency to build temporary flood defences as the permanent ones will not be ready until 2010. Work is due to start on those in the Spring.
Eric said,
"It has already been brought forward because the work was originally scheduled for completion in 2011 and now it's 2010. But the Environment Agency has to look at temporary measures for vulnerable parts of the riverbank. We were lucky yesterday but it did show where the vulnerable areas were. I will be contacting the Environment Agency."
---
A Matter of Degree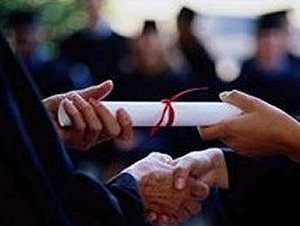 21 Jan 2008
Eric has welcomed funding changes which mean more people will get funding to study for first degrees.
But the money is coming from funds for second degrees which will affect some people, but Eric says that first degrees should be the priority. Cumbria's universities will lose some second degree money but will be able to bid for more funds to support first degree students.
Commenting on the plans, Eric said,
"They are saying money spent on second degrees will be rediverted into the pot. Obviously, cutting funding for the second degree will create difficulties for some individuals but what it does mean is more people will be able to get first degrees, which is a priority. When Cumbria does bid for extra funding I am sure they will be able to justify a good allocation of the money."
---
Public bodies should buy 'ethical' animal produce
18 Jan 2008
Eric is backing a campaign to get public bodies to buy only animal produce, particularly chicken meat and eggs, which has been reared with regard to the animal's welfare.
He is co-sponsoring a Commons motion which calls for public sector bodies to procure eggs that are from free range or high quality indoor sources, and points out that battery farming will be illegal in the EU soon anyway.
The full Early day Motion reads:
EDM 723
FARM ANIMAL WELFARE AND PUBLIC PROCUREMENT
17.01.2008
Mullin, Chris
That this House believes that public sector bodies should, when procuring food and meals, help deliver good standards of farm animal welfare; congratulates Wirral Council on its decision to use only free range eggs; regrets that the Government's Public Sector Food Procurement Initiative has achieved very little as regards farm animal welfare; believes that most poultry meat, eggs and pig meat procured by the public sector is derived from animals that have been reared industrially; urges public sector bodies to procure only chicken meat that has come from birds that have been reared free range or to high indoor standards; believes that it is not appropriate for public sector bodies to purchase battery eggs as this system will be illegal throughout the European Union from 2012; accordingly urges public sector bodies to join the many supermarkets and food service operators that no longer sell or use battery eggs; and calls on the Government to adopt public procurement policies that promote good standards of farm animal welfare.

---
Credit where it's due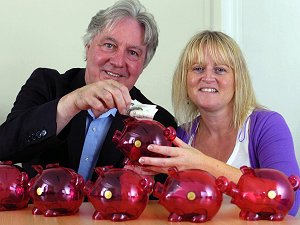 Eric with Mandy Johnston - and piggy banks

17 Jan 2008
Eric has praised the work of the Carlisle and District Credit Union.
Following a recent visit, he said the credit unions offered savings and loans for people of all ages, from children to octogenarians.
Eric said,
"I recently visited the Carlisle and District Credit Union at Currock House Community Centre and was very impress with the professionalism and enthusiasm of the staff. They encourage people to make enquiries about joining and the Credit Union offers that personal touch. As word spreads it offers something for all ages encouraging children to join, teenagers that first job, saving for that first holiday, families, the elderly, giving life cover on savings and loans up to age 80."
To join or for further information telephone Mandy Johnston on 01228 594 007.
---
Currock Visit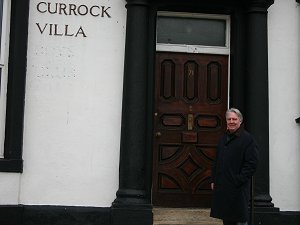 Eric at Currock Villa

15 Jan 2008
Eric Martlew MP has been invited to visit the "The Rock" Youth Club at Currock Villa.
Eric said,
"I am delighted to have been invited, as Currock Villa has provided support for youngsters in the area for many years. I know the youth club is necessary and I am sure it will continue in the successful tradition".
---
Ticket Touts targeted
12 Jan 2008
Eric wants to ban the resale for profit of tickets for events such as music gigs.
His comments came as it emerged that tickets for gigs in the city are being sold on the Internet at over five times their face value.
Eric said,
"I'm not sure it's feasible but I would like to see it banned because the extra money isn't going to the performers and it isn't going to the venue. It is just going to profiteers who have done nothing to deserve it.

"Organisers should be very careful and they need to ensure they're as fair as they can be when selling tickets, to make sure they go to the right people.

"It is a great shame when genuine fans can't buy tickets because they've been bought by people who want to profit from reselling them."
Eric wants the law which prevents this at football matches extended to cover music events.
---
Lookaround has until next year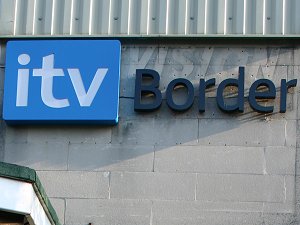 10 Jan 2008
Ofcom has told Eric that the decision on Lookaround will be made in early 2009.
Eric met with Ofcom's Peter Phillips who told him that there would be a consultation period in the autumn of this year, after which the decision would be made. Eric has been leading a campaign to save Lookaround and possibly even Border TV which are under threat by plans to have Cumbrian local news run from Gateshead.
Eric said,
"They are saying people with concerns should write to them and make proper representation and it will be considered.

"Ofcom is aware the issue is contentious. It was an interesting meeting, we now know the timetable and how things are going to proceed and I am confident Ofcom will give weight to representations made. The case should not just be made on an emotional level but in greater depth than that."
---
PO services must be maintained
10 Jan 2008
Eric is trying to find ways of maintaining services after some Cumbrian post offices are closed.
He has met with County council leader Tim Stoddard to find ways of reducing the impact of the closures.
Eric said
"Obviously, because of a decrease in business, there is a threat to a number of post offices. It would be wrong to say any different. I have already had discussions with the county council to see how we can mitigate against the problems of closure. One of the things I have suggested - and the council is looking at - is the use of mobile libraries. Unfortunately, the council has cut the mobile libraries in the urban area of Carlisle."
---
Tory plan won't work
9 Jan 2008
Eric has said Tory plans to give Jobseekers community work will not be effective.
Instead he wants better training in real skills to equip people to go back to work.
Eric said,
"In reality we should be giving people the skills to get them back to work. I'm not dismissing the idea of them having something to do but it did not save money in America and it will not here. Maybe give people incentives to learn new skills but making people scrub floors is not the solution."
The Conservatives have published plans to make those on Jobseekers Allowance do some form of community work after two years unemployment or lose their benefits.
---
Rail Chaos 'diabolical'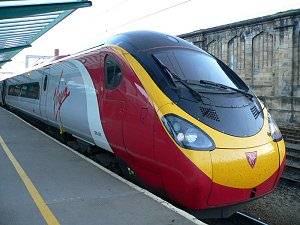 Train in Carlisle - nowhere to go?

3 Jan 2008
The plight of passengers attempting to use the West coast Main line has been described as diabolical.
Eric has hit out at the inefficiency of Network Rail whose engineering works south of Rugby have overrun, causing delays and chaos for passengers.
Eric said
"It's just not good enough. Network Rail are either being too ambitious with the work or not employing the right contractors. It's diabolical that people going back to work after the holiday find that, through inefficiency, they're facing horrendous journeys. It sends out the wrong image of the West Coast Main Line."
It has got to the point where Virgin Trains, whose trains cannot run a proper service because of the hold up, are actually advising people not to use their trains.
London bound passengers from Carlisle are being advised to go to Newcastle and travel south from there.
Network rail are hoping to complete track works in time for a normal service tomorrow, Friday.
---
On behalf of Eric Martlew, 3 Chatsworth Square Carlisle Cumbria CA1 1HB