Eric's News Extras
10/11/23 Lighting up for Cancer
30/08/23 A Star is Reborn
03/03/23 Betty was the best
24/12/22 Welcome for Fred's donation
07/12/22 Eric backs Constitutional Reform
25/11/22 Eric saves Star
13/11/22 Voters will decide after boundary proposals
17/07/22 George Cross for NHS
13/07/22 Campaign to honour munitions workers
10/07/22 Boris has made Britain a 'laughing stock'
06/06/22 Welcome for trail hunting ban
12/05/22 The contrast between Starmer and Johnson
02/03/22 Fly the flag
16/11/21 Carlisle needs its own council
23/10/21 Celebrate Platinum Jubilee with Elizabeth Square
25/09/21 Eric condemns flood defence 'bombshell'
07/07/21 NHS awarded the George Cross
28/06/21 HS2 will have to slow down
17/06/21 Boundary plans create anomalies
25/05/21 Carlisle factory at risk by Scottish rescue plan
12/05/21 Eric reacts to Hartlepool
10/04/21 Eric pays tribute to the Duke
11/03/21 Eric lambasts graffiti vandals
10/02/21 George Cross for the NHS
14/12/20 Gambling not the answer to empty shops
20/11/20 Eric issues a life saving warning
30/10/20 Delay Cumbria reform plans, says Eric
20/08/20 Flood defences not enough
30/11/19 West Coast rail disruption
05/10/19 Hotel on Staples site would preserve Turkish Baths
30/09/19 Train contract will reduce competition
19/09/19 Call for abuse inquiry
29/02/19 Tribute to Robin Burgess
12/10/18 Hospital bosses should "stop believing their own propaganda"
30/08/17 Where have all the Cop Shops gone?
30/06/17 Questions over hospital fire safety
11/06/17 Station parking to remain shut
15/05/17 Eric hits out at Hunters
29/04/17 It's all to play for
24/02/17 Concern over Pirelli expansion
11/08/16 A sign of the times
07/07/16 Chilcot highlights unintended consequences
01/07/16 Pirelli fears post Brexit
29/03/16 Shadow Minister in Carlisle
22/03/16 Freeman of the City of Carlisle
15/03/16 Eric opts to remain

Lighting up for Cancer
10 Nov 2023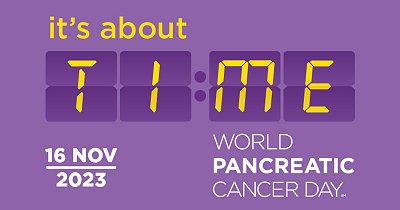 Eric is delighted that Carlisle's landmarks will be floodlit to shine a light on pancreatic cancer.
This is one of the most aggressive cancers and fewer than seven percent of sufferers survive five years beyond diagnosis. Eric was diagnosed in 2012 but happily, the fighter he is, he is still with us.
This year Pancreatic Cancer Day falls in November 16 and several sites will be lit up such as Carlisle's Civic Centre, Eden Bridges and the Citadel buildings. Eric campaigns on this issue because as he can testify, early diagnosis is the key to success in fighting cancer.
---
A Star is Reborn
30 Aug 2023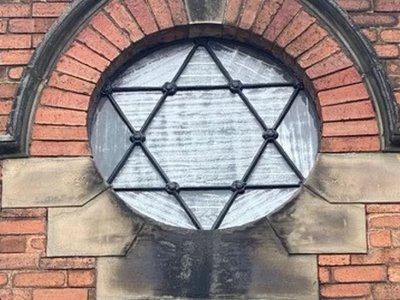 A campaign by Eric to restore a bit of Carlisle's history has come to fruition.
It has taken two years but the Star of David at the old Carr's biscuit factory has now been restored.
Two years ago Eric noticed it was broken while out canvassing and since then helped secure the £2000 needed to restore it from Cumbria County Council.
Eric said,
"It's been a hard slog and has taken two years, but it's been well worth it. This is another piece saved of our industrial history.
"I hope we soon will be planning a city-wide industrial history trail. There's a wealth of stories that need to be told before they are forgotten."
The window was created in 1909 when Carr's started to make unleavened Matzo crackers for Passover.
The Caldewgate building is due to be redeveloped for business use as offices and business units.
---
Betty was the best
3 Mar 2023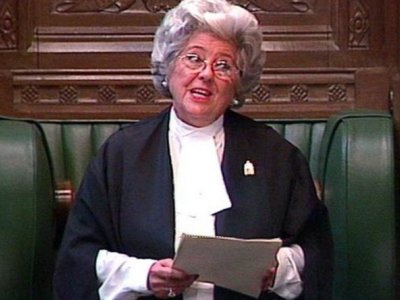 Eric has praised and paid tribute to the Late Betty Boothroyd who died recently.
He described her as the best of the four Speakers he knew in his time in the Commons.
Eric said,
"Betty had a special way with her, and you didn't mess with her. She could control the house like no other and it was always nice to hear a northern accent in the chair.
"She was a serious politician in her own right and I'm sure she would have been a cabinet member had she not gone down the speaker route. She was down-to-earth, pleasant, she never forgot where she came from and had a special twinkle in her eye - she will be missed."
---
Welcome for Fred's donation
24 Dec 2022
Eric has warmly welcomed a large donation to the Labour Party.
Carlisle businessman Fred Story, the Chief Executive of Story Homes, has donated £100,000 to the party.
Eric said,
"Fred was very supportive of me when I was the MP, but the issue was the way which the party went, and it wasn't the way that Fred went.
"His donation signals two things - firstly it shows his opinion of the Conservatives who are shambolic at the moment, and he thinks that the Labour Party is the best not only for ordinary people but also for businesses and is now electable again.
"What Fred and his donation is now saying is that a Labour Government is best for Cumbria."
Mr Story was previously seen as having close links with the Conservative Party and this switch, according to Eric, shows the Labour Party has regained the trust of business. Other well known business people have also made large donations to Labour. All the donations are made in a personal capacity.
---
Eric backs Constitutional Reform
7 Dec 2022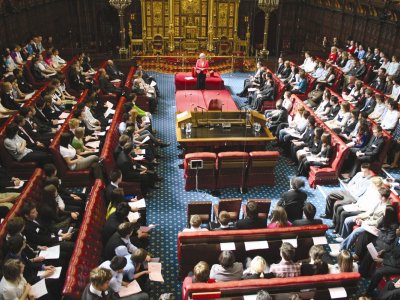 Eric has given his backing to Sir Keir Starmer's plans to abolish the House of Lords and devolve more power from Westminster.
He also welcomed Labour's plans for more powers to English regions, saying Carlisle would benefit.
Eric said.
"There's a logic in a democracy getting rid of an unelected chamber - if you're a democracy, you're a democracy. Under Tory prime ministers it's been abused and filled with cronies, and some people do good work but it's getting bigger every year."
With regard to the devolution plans, Eric said,
"We have a very centralised system where everything has to come from London. The perfect example is the derailment - would it have taken two months to fix if it was in London?
"Giving councils back their power would allow them to make a difference."
---
Eric saves Star
25 Nov 2022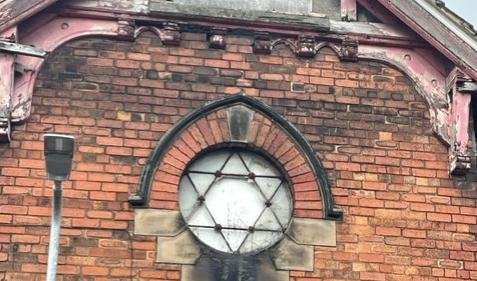 Eric's campaign has saved a little piece of Carlisle's history.
He was in Morton Street and happened to look up and saw a battered Star of David window on the old Carr's biscuit factory building.
Eric said,
"I've lived in the area for many years but only spotted the window quite recently when I looked up, Morton Street is a dead end so I'm not in that area very often.
"The window is about 25ft up the building so is largely forgotten. I became interested in it and believe we should be preserving it and making a feature of it. The window's metal is corroded and the glass damaged but we are hoping once repaired it will be put back in place in the New Year.
"I think Carlisle's industrial past is largely forgotten and we need to be reminded of it."
Eric researched the history and discovered the factory used to make traditional unleavened Matzo crackers for the Jewish festival of Passover.
The old factory is due to be redeveloped into use as offices and flats, but now the window will be restored and retained. A plaque will also be installed to remind locals of the building's history.
---
Voters will decide after boundary proposals
12 Nov 2022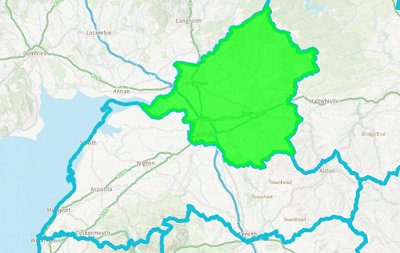 Proposed changes to the Carlisle constituency means taking in more farming and rural areas as well as Brampton and Longtown.
Dalston, Durdar, Cummersdale and Burgh by Sands will move to a new Penrith and the Solway constituency.
Eric said,
"In reality we've had a constituency stolen from us in North Cumbria and we're a long way from Westminster. It doesn't make any sense to put Carlisle Racecourse in the same constituency as Maryport."
Commenting on how the change might affect Labour's electoral chances, he said,
"It's slightly worse for Labour, but not by much. I think historically we've had councillors in Brampton and Longtown and we've never won a seat in Dalston, but people are changing.
"More middle-class voters with degrees are voting Labour and we just can't tell anymore how people will vote.
"There's not the same tribal areas anymore and we saw that across the red wall in the last general election. At the end of the day, the voters will decide on who beats the Tories." Carlisle's current Conservative MP John Stevenson is happy with the proposals saying they are "predictable and logical".
The public can comment on the proposals until 5 December after which the commission will submit them to Parliament for approval.
---
George Cross for NHS
17 Jul 2022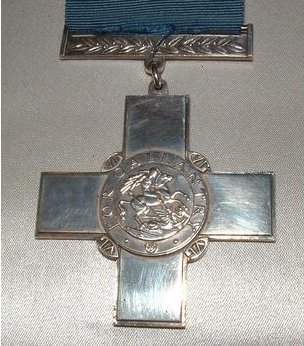 A campaign started by Eric to award the NHS the George Cross has borne fruit.
Months ago Eric wrote to the Queen and the Prime Minister with this suggestion to honour the NHS workers for their work during the pandemic.
Eric said,
"We got a very non-committal but positive response from the palace. I was optimistic then. I was glad to see it happen. The thing I am interested in, it isn't just awarded it goes in a museum in London. It should go around the country so the people who earned it can see it.
"It's only ever been given twice to an organisation. Once was the island of Malta during the war, they have it on the flag now. Another was to the RUC (Royal Ulster Constabulary) after The Troubles."
Representatives of the NHS attended an audience with Her Majesty at Windsor Castle to receive the award on behalf of all NHS staff in the United Kingdom.
---
Campaign to honour munitions workers
13 Jul 2022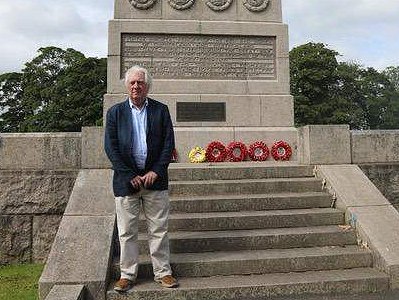 Eric is campaigning for a statue to be erected in remember the munitions workers during the war.
Mainly women, many were injured making ammunition in this dangerous work, and Molly Martlew was one of them. Eric's mother worked in such a factory in Wigan, one of the so-called 'Canary girls', because the toxins they were working turned their skin yellow. Her right hand was severely damaged in an explosion and only saved after delicate surgery.
Sandra Gold-Wood runs The Canary Girls Project, a trust trying to raise funds for a statue to be built there in the name of these brave women.
Eric said,
"I am supporting Sandra's campaign, which needs to raise about £150,000. She calls these women, the "wars' forgotten heroines"".
Read the full story in Wigan Today.
---
Boris has made Britain a 'laughing stock'
10 Jul 2022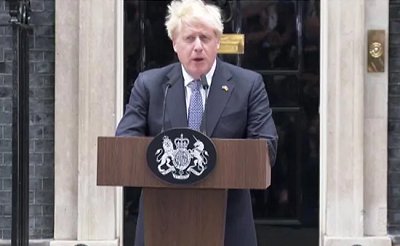 Eric has said that Boris should go now instead of clinging on until the autumn.
He said that Britain was a 'laughing stock' round the world now and it was a mistake to think Boris thinks like other people.
Eric said,
"We've got to remember that Boris thinks differently to everybody else, all his political life it's been about Boris.

"Are we going to have a situation where Boris is going to be Prime Minister until October? The country is already a global laughing stock."
Eric described the Prime Minister's assertion that people had voted for him personally as "outrageous". He also forecast a winter of hardship for people as the cost of living crisis worsens.
Eric also referred to the Tories' poor results in the elections in May to the new Cumberland Council.
"What they should be thankful for is the election was in May not July because it would have been even worse for them."
---
Welcome for trail hunting ban
6 June 2022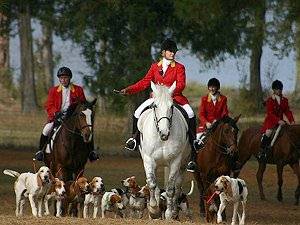 Eric has welcomed the decision to ban trail hunting in the Lake District.
A long time campaigner in parliament and out for animal rights and against fox hunting, he pointed out that not just the Lake District National Park Authority (LDNPA) but banned also by the National Trust, and Forestry Commission.
Trail hunting is where a scent trail is laid down for the hounds to follow.
Eric said,
"To chase an animal for miles, causing it immense stress, and then to tear it to pieces - it's cruel. The other thing that they would do was to go 'cub hunting,' taking out their hounds in September or October to get the cubs. They call this - allowing dogs to rip a live animal apart - sport. I've always been against it.

"I'd say this is the end of hunting - certainly in the Lake District,"
Trail hunting has long been seen as a "smokescreen" for hunting live foxes. In a recent court case a judge described trail hunting as a "fiction" and "smokescreen", often used as a "cover for old-fashioned illegal hunting".
The move has also been welcomed by the League Against Cruel Sports. No hunt in Cumbria was prepared to go on record to defend trail hunting, according to the local newspaper, the News & Star.
---
The contrast between Starmer and Johnson
12 May 2022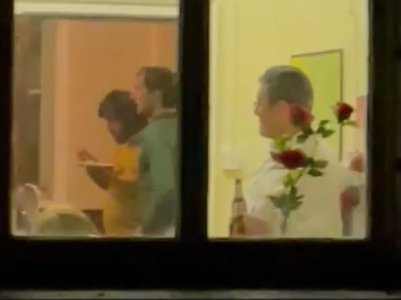 Eric has made his views clear on the furore whipped up by "Beergate".
He says that Sir Keir Starmer has done the honourable thing by saying that if fined for breach of lockdown rules he would step down.
Eric said,
"What he's said is he's innocent, he's always maintained he's innocent therefore he believes he's going to be cleared.
"If he's fined then he has done the honourable thing by saying he will resign. The contrast between him and the Prime Minister is stark.
"The PM said he hasn't done anything wrong, he was found not only to be at these parties, he was found also to have lied to the House of Commons."
---
Fly the flag
32 March 2022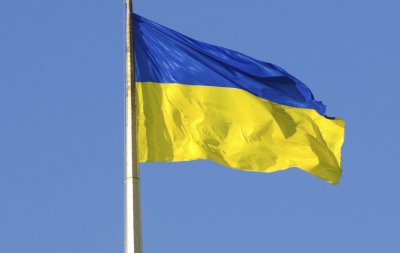 Flag of Ukraine

Eric has asked Carlisle City Council to fly the flag of Ukraine above the Town Hall.
He says it is important to show solidarity with the people of Ukraine, and also the Ukrainian community in Carlisle where many sought refuge after the Second World War.
Eric said,
"What has happened this week is devastating with the invasion of a democratic independent state which should be condemned by all freedom-loving nations.

"Following World War II, a considerable number of Ukrainians settled in North Cumbria. I can remember being a guest in their Club in Caldergate which only closed in 2016. It would be only fitting that we fly their flag. We must also be ready to receive and welcome refugees from the conflict.

"Finally, we must do as we did in the thirties to start to build up our defences so we can face down the threats of another fascist dictator."
The city council responded by saying that much of the city had been illuminated in blue and yellow, and like many other places, a vigil was held in Carlisle.
---
Carlisle needs its own council
16 Nov 2021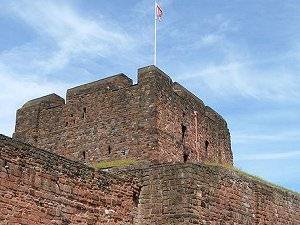 Carlisle Keep

Eric is backing moves for Carlisle to have a parish council after local government reorganisation.
From 2023, Carlisle City Council will no longer exist and the new Cumberland Council will manage the city's affairs.
There are now calls for parish councils to be created to manage strictly local matters.
Eric said,
"It's inevitable, I would have hoped they'd moved quicker but there's no doubt it's going to happen. I think they're really passing it on to the new authority.
"It has to happen and we should be getting on with it, decide who we want to take over the running of the Sands Centre, Tullie House, these are major issues and obviously cost money."
Eric added that he thinks local government should be more locally based.
"Before I was an MP I was a chairman of Cumbria County Council and the problem with county council was the set up made it too remote. If we're talking about Local Government it should be local."
He also advocates a single parish council for Carlisle and Stanwix, saying.
"Stanwix and Carlisle have been together for well over 100 years. Put it all together and make it a force to be reckoned with."
The current city council has set up a working group to examine the options, but it will eventually be up to the Cumberland Council.
---
Celebrate Platinum Jubilee with Elizabeth Square
23 Oct 2021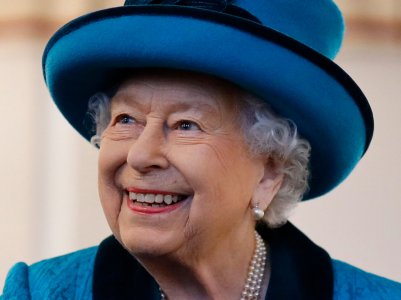 Her Majesty Queen Elizabeth II

Eric has suggested that George Square should become Elizabeth Square
He says that as the railway station is re-developed, it is an opportunity to tie this into the Queen's 2022 Platinum Jubilee celebrations as part of the plan for the area.
Eric said,
"I was brought up in Carlisle and feel that George Square just doesn't resonate with the city. George Street was knocked down years ago to become Georgian Way. The name may have come from a street called South George Street, which is near the station.
"If it isn't going to be called that, you have to think about what it should be called. It's the jubilee next year and it seemed to be a fitting tribute and timing is right for the square to be named after Her Majesty."
"There is a Victoria Park in Carlisle and obviously Queen Victoria was a long-serving monarch. We are having this new entrance for the station and I know that Her Majesty has visited the city on a number of occasions, including attending the Maundy Thursday service at Carlisle Cathedral in the 1970s. I think the people of Carlisle will think: 'Yes, that's a nice idea'.
"People may have some opinions on members of the Royal family but I'd say that there isn't anyone who has one bad word about the Queen."
Eric has written to the leaders of Carlisle City Council, Cumbria County Council, Carlisle's Labour group and the city's mayor as well as the city's MP with his suggestion.
Eric said,
"I've had a response from the leader of the council who said that he would make sure that my suggestion was placed in the public consultation. I haven't had a response from the MP yet but I noticed that he has said that we should be celebrating the Queen's Jubilee and I hope he will support my idea. I just want the public to have a view of what I think would be a great idea."
Tory MP backs Eric's idea
23 Nov 2021
Carlisle's Tory MP, John Stevenson, has given his backing to Eric's idea of naming part of the station development Elizabeth Square.
Mr Stevenson said,
"There are many things that Eric and I perhaps don't see eye to eye on - but we are both proud of Carlisle as a railway city, and it seems perfectly right to me that as upgrades are made on the station, we celebrate this by honouring our longest reigning monarch.
"At the moment it is proposed that the refurbished area around Platform 1 be named George Square - but I think Eric is right that naming it after Her Majesty will have much more resonance with the people of Carlisle, as well as those from across the country, and indeed the world, who will be travelling to and through this important station."
---
Eric condemns flood defence 'bombshell'
25 Sep 2021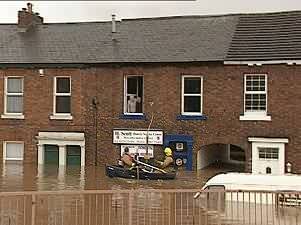 Former floods in Carlisle

Eric and his wife Elsie, former deputy leader of Carlisle City Council, have lashed out at the Environment Agency's cancellation of plans to raise flood defences in Denton Holme, Willow Holme and Caldew.
In what Eric calls a 'low key' announcement, the Agency said,
"The previous proposal to raise existing defences along the River Caldew along with enhanced maintenance of the river corridor did not offer the long term benefits and as such the Phase 3 project will now embark on looking at other potential proposals that provide the long term benefits to Carlisle."
But in their letter to the Agency, Eric and Elsie wrote,
"We were told that consultation would start in Autumn 2020 and while we accept that we have been through the Covid-19 pandemic it is now Autumn 2021 and we have not heard a peep from yourselves until this bombshell. The question must be: why? Why this low-key announcement when the ramifications for the people affected are immense?
"Can we ask that you immediately call a series of meetings with residents and businesses to inform us why you have decided to scrap your plans for our flood defences, what will replace them and, more importantly, when will they be in place to offer us protection? We're coming to the sixth winter since Storm Desmond and if we experience a similar storm the area will flood again, probably more severely due to the enhanced flood defences in other parts of the city."
But the Agency says there has been no cancellation of the flood scheme for Carlisle Phase 3 and it is currently looking at options to reduce flood risk to the communities of Denton Holme, Willow Holme and Caldew in Carlisle.
---
NHS awarded the George Cross
7 July 2021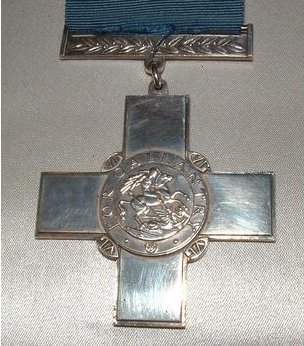 George Cross
The Queen has awarded the NHS the George Cross.
This recognises the "courage, compassion and dedication" of the NHS staff over seven decades since its founding by the post war Labour government but especially of course during the Vovid19 pandemic.
Eric is especially gratified because back in February he wrote to the Queen and Prime Minister suggesting just this.
Eric said,
"The consequences of the pandemic have been truly terrible but would have been much worse had it not been for the bravery, dedication and professionalism of the NHS,
"I'm absolutely delighted with this announcement."
In his letters back in February, Eric wrote,
"I would like you to consider my suggestion that the George Cross should be awarded to the NHS. This award was instituted by King George VI in 1940. It is the civilian equivalent to the Victoria Cross and is awarded 'only for acts of the greatest heroism or the most conspicuous courage in circumstances of extreme danger.' I believe the NHS has consistently met these criteria.
"The consequences of the pandemic have been truly terrible but would have been much worse had it not been for the bravery, dedication and professionalism of the NHS.
"Since early last year the NHS has been under constant pressure with many staff losing their lives in the battle against Covid-19. Many others have and will suffer illness and trauma before this emergency is over."
Eric cited precedents for his idea. The island of Malta was awarded the GC in 1942 when the island was under constant attack and siege. The Royal Ulster Constabulary was also awarded the GC for the "collective land sustained bravery" of its officers during the troubles in Northern Ireland.
---
HS2 will have to slow down
28 Jun 2021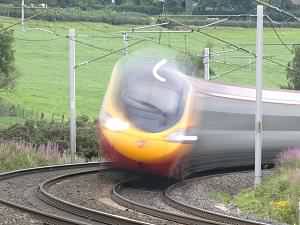 Tilting Pendolino train
Eric has commented on plans for HS2 in Cumbria
He emphasises that north of Wigan, HS2 will in fact be slower than current trains.
Eric said,
"Whilst it good news that the HS2 trains will be able to stop at Carlisle there are some downsides. The original proposal was for the line to go from London to Glasgow.

"This plan is terminating the high-speed line at Wigan. This means that the journey times on the old West Coastline will be longer than at present because the HS2 trains can't tilt like the Pendolinos therefore have to slow down for the bends.

"So in fact journeys to Glasgow, Edinburgh, Preston and Manchester from Carlisle will take longer, which may have the effect of deterring passengers from going beyond Manchester."
Carlisle is at present the only planned stop in Cumbria for HS2 trains and there is pressure for additional stops at Penrith and Oxenholme.
---
Boundary plans create anomalies
17 Jun 2021
Eric is critical of the Boundary Commission's plans to change parliamentary boundaries.
He argues it's unnecessary and will create anomalies and will distract parliament from the business of governing the country.
Eric said,
"My view is that it's unnecessary. It creates anomalies and it will cause disruption among sitting MPs, and it takes ministers' minds off running the country.
"If you're going to equalise it, then I suppose there's nothing else you can do -but whenever you do this, it throws up anomalies.
"The one I can think of is Carlisle Racecourse is going to be in Workington! And Dalston - I worked there for any years, and it's effectively a suburb of Carlisle.
"It's all well and good putting Whitehaven and Windermere together, but you try getting from Whitehaven to Windermere."
Eric suggested that this could be paving the way for an earlier general election, possibly as soon as 2023.
---
Carlisle factory at risk by Scottish rescue plan
25 May 2021
Eric is worried that efforts by the Scottish government to save the McVitie's factory at Glasgow could cause problems in Carlisle.
The company's plan was to close the factory in Glasgow and move production to their UK sites, including Carlisle. But if incentives by Holyrood lead to the Glasgow factory remaining in production, there is concern the company might look elsewhere for savings.
Eric said,
"While l wish them every success in their fight to keep the factory open its survival should not be at the expense of the Carlisle factory. John Stevenson MP, Cumbria County Council and Carlisle City Council should engage with United Biscuits (Pladis) to make this point, with Cumbria LEP being ready to intervene.

"The danger is that the Scottish Government will be offering financial incentives to the company to stay in Glasgow which could disadvantage Carlisle."
---
Eric reacts to Hartlepool
12 May 2021
Eric has given his reaction to Labour's defeat in the Hartlepool by-election.
He said the result was not surprising and said the Tory success was due to the vaccine 'bounce' and Boris Johnson's image as a "bit of a lad".
Eric said,
"I don't think it was unexpected. We've got to take note of it.
"If we had elections this time last year, when things were bad with lockdown, it could've been a different result. It's the vaccine bounce, and it's the profile that Boris Johnson has. He's a bit of a lad, which isn't the profile that Keir has.
"I've seen people say the electorate is wrong - we may disagree with the electorate, but we have to listen to what they say."
He also commented on a change in the electorate and gunboat politics, saying,
"I'm looking at the change in the electorate. If you look at West Cumberland, we won in Keswick, but lost traditional Labour areas.
"The other thing is - if you send gunboats to Jersey then bring them back after the election - it's clever, but it's dangerous."
---
Eric pays tribute to the Duke
10 Apr 2021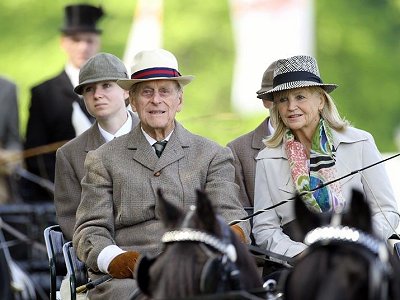 Prince Philip, the expert carriage driver.
Eric has paid his own tribute to the Duke of Edinburgh.
He recalls the time when, during a visit to a factory in Wigton, he met Prince Philip face to face.
"I met him between 1983 and 1985, he was going around the factory at Wigton and I was chairman of the county council.
"He did seem very interested in what was going on. If I remember right, the apprentice had made him a model of a carriage - he used to go carriage driving up at Lowther. I think he was very taken by it."
Of the Duke's death, Eric said,
"It was not unexpected, but you obviously feel very sorry for the Queen."
---
Eric lambasts graffiti vandals
11 Narch 2021
Eric has complained that vandalism is going unchecked and cites the damage to the Eden Bridge underpass between Bitts Park and Rickerby Park.
The underpass is daubed with graffiti with the vandals' own 'tags' as well as misinformation about coronavirus among other things.
Eric said,
"The cost of cleaning this up will probably run into thousands of pounds and it needs to be tackled straight away because if you don't clean it up quickly you get more and more of it. This is a Grade 1 listed building, so it has the same status as the Houses of Parliament.

"Yet this vandalism has gone unchecked and it is getting worse every week. The solution is for the police to investigate this and find the culprits. It shouldn't be too difficult due to the presence of the individual graffiti 'tags'. They then need to bring prosecutions."
Eric has contacted both Cumbria Police and Carlisle City Council about this. A city council spokesperson said the council were working with police and investigating preventive measures. The graffiti would be removed.
Cumbria Police point out that is criminal activity and are asking anybody with information to please contact the Police on 101 or call Crimestoppers anonymously on 0800 555 111
---
George Cross for the NHS
10 Feb 2021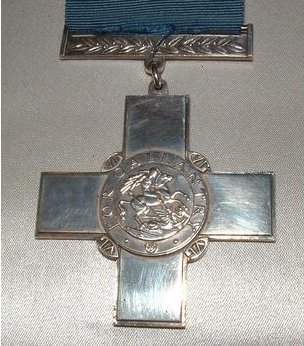 George Cross
Eric feels the NHS should be awarded the George Cross, the UK's highest award for civilian gallantry, equal in status to the Victoria Cross.
He has written to the Queen and the Prime Minister with his suggestion as a way of recognizing the courage of NHS workers in the face of the Covid pandemic, over 200 of whom have given their lives after getting Covid19.
Eric said,
"I believe these workers meet the criteria for a George Cross. They've been suffering casualties every week. None of us wants to go near the hospital because of Covid, but they go back every day, knowing there's a risk."
In his letters, Eric wrote,
"I would like you to consider my suggestion that the George Cross should be awarded to the NHS. This award was instituted by King George VI in 1940. It is the civilian equivalent to the Victoria Cross and is awarded 'only for acts of the greatest heroism or the most conspicuous courage in circumstances of extreme danger.' I believe the NHS has consistently met these criteria.
"The consequences of the pandemic have been truly terrible but would have been much worse had it not been for the bravery, dedication and professionalism of the NHS.
"Since early last year the NHS has been under constant pressure with many staff losing their lives in the battle against Covid-19. Many others have and will suffer illness and trauma before this emergency is over."
Eric sites precedents for his idea. The island of Malta was awarded the GC in 1942 when the island was under constant attack and siege. The Royal Ulster Constabulary was also awarded the GC for the "collective land sustained bravery" of its officers during the troubles in Northern Ireland.
Eric continued,
"I am conscious this award is in the gift of the Queen and I have written to Her Majesty asking her to consider this. I am aware that she will seek advice from the Government and Privy Council. I feel that if you were to endorse it there would be all-party support and overwhelming agreement in the country.".
---
Gambling not the answer to empty shops
14 Dec 2020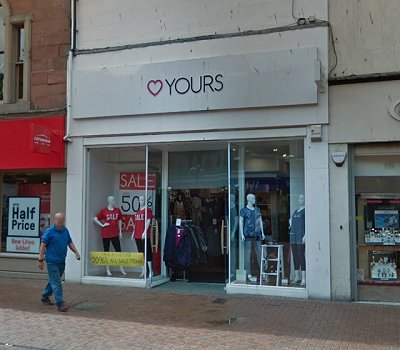 Former Yours store in English Street (Photo: Google)
Eric is opposing arcade plans for Carlisle city centre.
An international company has put forward plans to convert the former 'Yours' store in English Street into an adult gaming arcade.
They plan to have it open from 9 am to 11 pm, but this has drawn criticism from many quarters.
Eric said,
"In one way, it would solve a problem; the problem of empty shops in the high street. But in another way, it could create an even greater problem, with people becoming addicted to gambling."
This is echoed by local businessman Malcolm Ward who argues that increasing gambling opportunities in the city centre could lead more families into debt and further problems. He quotes a House of Lords report that stated the damage that gambling addiction can do to lives and families.
But the city's current Conservative MP said that gambling and betting were part of life but should be controlled. He said this proposal could alter the character of the city.
---
Eric issues a life saving warning
20 Nov 2020
Eric took the opportunity on World Pancreatic Day yesterday to issue a warning.
Shortly after retiring as Carlisle's MP ten years ago, he visited his GP for a routne asthma appointment and a chance remark saved his life.
As Eric explained,
"I retired in the June and the following spring I called into the doctors for an asthma check. I said, 'By the way, my urine is the colour of Newcastle Brown ale'.
"They said, 'We'd better have a sample. Come back tomorrow'.
"I went back and saw my GP and he said 'this is very serious, we need to send you to hospital'.
"They said you have jaundice and you will need a minor operation. You have a bile duct blocked by a tumour."
So off Eric went to the Freeman Hospital in Newcastle for more tests. There Eric got unexpected news.
"I was told I had pancreatic cancer and I would need a serious operation which will be an eight to 10-hour operation."
Eric spent ten days in Freeman Hospital before coming home. He then had six months of chemotherapy.
"It wasn't very pleasant but it was not as bad as I thought it might be. It's something I haven't really talked about but I thought it was time to say you need to get your symptoms tested.
As a result of his experience, Eric issued the life saving advice.
"Go to your GP. I know it's not easy at the moment but a delay can be fatal. Get checked early. You have a much better chance of recovering if it is detected early."
Eric described the hardest part.
"It was waiting to see when they could operate. Now they say you should be operated on within 28 days and I think I was just over that. You are scared about whether you will come through. The fact it was a five per cent survival concentrates your mind."
After the operation, Eric had regular checks for a number of years and now has not seen a medical professional about the cancer for more than four years.
Symptoms of pancreatic cancer can include:
the whites of your eyes or your skin turn yellow (jaundice), you may also have itchy skin, darker pee and paler poo than usual;
loss of appetite or losing weight without trying to;
feeling tired or having no energy;
a high temperature, or feeling hot or shivery.
Visit www.nhs.uk/conditions/pancreatic-cancer/symptoms.
This webmaster fully endorses Eric's advice. In 2000 an early stage bladder cancer was found and swiftly removed. With all cancers, early diagnosis is the key. So don't hold back, if you are at all concerned, visit your doctor. It can save your life!
---
Delay Cumbria reform plans, says Eric
30 Oct 2020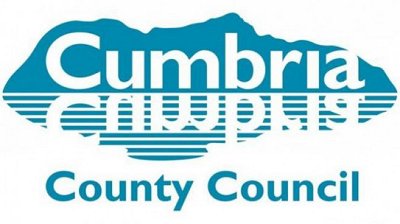 Cumbria County Council, unitary or split?
Eric has said that plans to abolish the six district councils in Cumbria and make the county council a unitary authority should be delayed because of the pandemic.
Eric said,
"We're in the middle of a pandemic so the process should be paused. I was a young councillor on the old city borough council when they last reorganised and it started in 1972 when the government came up with the proposals. It took them two years to get it working properly. But the pandemic is the worst crisis this country has seen since the war."
He argues that the local councils should be focusing on the pandemic rather than entering a complete reorganisation.
But Stewart Young, Leader of Cumbria County Council, said that others are already putting forward their plans and the county council did not want to leave other s clear field. He said that current MPs want to break Cumbria into two unitary authorities, north and south
---
Flood defences not enough
10 August 2020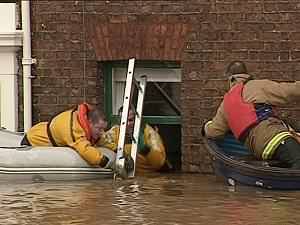 Floods in Carlisle

Eric has welcomed flood defences that protect parts of Carlisle, but says it's not enough.
He points out that even though Storm Desmond hit his area badly he says he and his neighbours still face another winter unprotected.
He said:
"From where we live they haven't started work yet, and we don't know when they will start work so we are talking about going into another winter -the fifth without any flood protection.

"It's obviously good to see that parts of the city are being protected and it's good to see work starting. But the problem is it should have started a long time ago. We have just had a couple of very wet months and the fear is the ground is going to be saturated.

"The fact we haven't got the flood defences is diabolic but you have to welcome the fact it's starting and it's better late than never."
---
West Coast rail disruption
30 Nov 2019
Eric has published figures showing that trains on the west coast main line had been halted over seventy times since April 2014.
Recently a stretch of overhead power cable a quarter of a mile long was brought down on the line delaying trains for hours.
Network Rail's information released to Eric show that cable breaks reached twenty in the year to April 2019 but have reduced since.
Eric has previously expressed concern that with First Group taking over from Virgin, there will be no effective competition on the line and no incentive for the operators to keep fares low.
News 2009 | News 2008 | News 2007 | News 2006 | News 2004-5 | Home Page

---
Hotel on Staples site would preserve Turkish Baths
5 Oct 2019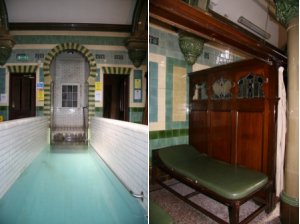 Inside the Turkish baths

Eric has suggested a hotel be built on James Street next to the Turkish baths.
He has submitted his idea to a consultation which has opened for the station and surrounding area.
Eric said,
"I think a new hotel on the former Staples site would be a good idea. Customers could use the spa facilities at the Turkish Baths. That's what people want nowadays – hotels with spas. We have some of the finest spa facilities in the country. Harrogate has just received some cash to upgrade their facilities.

"I've had people stop me in the street concerned about the future of the Turkish Baths. The baths cannot be demolished as they are listed and so I think something should be done with them."
The leader of Carlisle City Council, John Mallinson, welcomed the idea and thanked Eric for his input.
---
Train contract will reduce competition
30 Sep 2019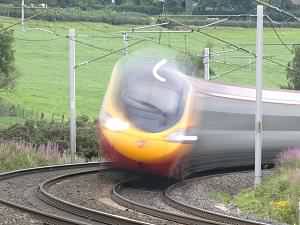 Virgin train on the West coast

Eric has expressed his concern about the changes soon to affect the West Coast Main Line.
He says that awarding the contract to First Group will remove competition. Virgin, who are losing the contract, have run the West Coast Line since 1997.
Eric said,
"There is no doubt it has reduced competition. I would like to see a system where people have competition on the line. If we are going to have a monopoly, we should renationalise the railways and let the people run the monopoly.

"The idea of privatisation was to give people choice, but this takes away choice. It won't do anything to reduce fares.

"If you want to go from Preston or to Edinburgh or Glasgow, you would have the choice between Transpennine and Virgin. But FirstGroup are taking over from Virgin Trains, so the reason they are looking at it is that it is getting rid of competition, with the whole line basically being run by FirstGroup."
The Competition and Markets Authority (CMA) says it is investigating whether the decision by the Department for Transport (Dft) to award the contract to First Trenitalia could lead to competition concerns. The case was referred to the watchdog by the European Commission
Eric was the founder of the West Coast Main Line All-Party Parliamentary Group and was the Labour MP for Carlisle for more than 20 years.
---
Call for abuse inquiry
19 Sep 2019
Eric has asked Cumbria's Chief Constable to look at how police handled allegations of abuse at Garlands mental health hospital in 1998.
This stems from information arising from a police investigation into alleged abuse at Muckamore Abbey in Northern Ireland, and Eric wants to be reassured that should new information arise concerning Garlands the police in Cumbria would investigate thoroughly.
Eric said,
"I read the report [into the abuse allegations], and I didn't sleep for three nights. I contacted the police in 1998 and asked them if they would investigate. They said they wouldn't. They wouldn't give a reason.

"But a few weeks ago, there was news of evidence of abuse which surfaced at a big hospital in northern Ireland. The police there said they would forensically investigate it and no stone would be left unturned. This was in total contrast to what the police did in Cumbria."
Cumbria police said that Eric's letter was under review and a decision would be taken on what action might follow.
Eric added,
"I want them to investigate whether the decision the police made at the time not to investigate was the right one, and if it wasn't then they should apologise. The other thing I've asked for is that if a similar incident happened today, then the response of Cumbria Police would be totally different.

"It seems that at that time patients with mental health issues lost their human rights. But they should be protected even more, because they are so vulnerable."
---
Tribute to Robin Burgess
26 Feb 2019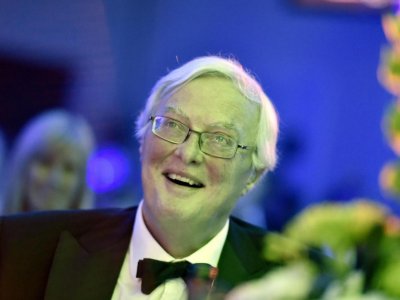 Robin Burgess
Eric paid tribute to Robin Burgess, the newspaperman who led the CN Group for three decades.
Mr Burgess died aged 68. The CN Group which he led publishes the local News & Star paper among others. He believed in a locally owned and locally published local press and was driven by a great sense of duty and loyalty to Carlisle and Cumbria.
Eric said,
"He did a lot of good work. I feel we'll never see the like of Robin again: a local owner of a local newspaper. He was always fair.

"I appreciated his honesty; you knew where you stood with Robin. He cared for the community, and he wanted his newspapers to serve the community."
---
Hospital bosses should "stop believing their own propaganda"
12 Oct 2018
Eric has entered the row about ward closures at Cumbrian hospitals.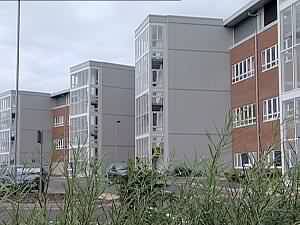 Following the closure of the Aspen ward at the Cumberland Infirmary, Eric said the true motive was cutting because of the trust's £185 million deficit.
Eric said,
"There is a concern that policies like closing the gynaecological ward are cost driven. No government would ever accept that Cumbria needs two district general hospitals

"Perhaps the trust have got to be a bit more candid. We can only do what we can with the money we've got.

"I hope you aren't starting to believe your own propaganda - that this is the best thing to do. Let's try to work on the politicians, to write off this debt. When the public are this cynical about what you are doing, you've got to accept that they are probably right."
The Trust's Chief executive Stephen Eames said that cost is not the motive behind ward closures but a move to treat more people at home.
---
Where have all the Cop Shops gone?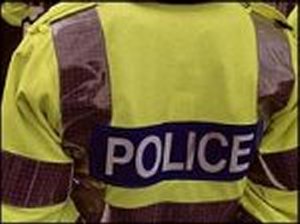 30 Aug 2017
A wave of closures of police stations in Cumbria has attracted Eric's criticism.
He argues that if there was a need for a police station in the first place, there would have to be good reasons for its removal, and he suspects that in these cases, this is not the case.
Eric argued,
"When you open a police station there is obviously a purpose for it and reassurance is given.

"When the first floods happened the police station in Carlisle was flooded so they decided to build a new one away from the city centre.

"And then they got a base at the Civic Centre, which has now gone. I think that's wrong for a number of reasons. The city centre gets lots of visitors, there are lots of people and lots of shops which attract criminals.

"It worries me about the thought processes of senior people in charge. People need to see a police presence in the city centre. They need to feel safe."

"As for the station which closed on Welsh Road, there was obviously a reason for putting it there in the first place. And if you were to ask me if that reason had gone away then I would suspect not."
---
Questions over hospital fire safety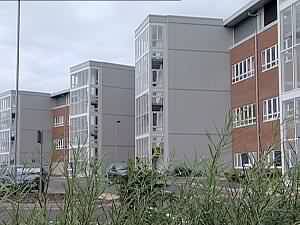 30 Jun 2017
Eric has asked why the Cumberland Infirmary still has serious fire safety flaws.
An inspection three years ago found failures and now it is revealed that the sprinkler system will not be fully operational for another three years.
Eric posed the question,
"Why did it get a fire safety certificate? There needs to be a public inquiry into how this hospital was built and given a fire safety certificate, and passed by the local authority.

"If there had been a fire there, we'd be looking at corporate manslaughter charges. We need to know what went wrong."
This comes in the wake of the Grenfell tragedy which has heightened concerns over fire safety, although the hospital has no cladding. But the inspection found ill fitting fire doors, fire alarms not working and poor firewalls, some with holes.
The call for an inquiry is also backed by the Fire Brigades Union. The hospital trust says fire safety is a top priority.
---
Station parking to remain shut
11 Jun 2017
Eric has called the decision not to reopen the parking in front of Carlisle station 'ridiculous'.
He was told by Virgin trains who operate the station that the spaces which have been cordoned off for months, will not be brought back into use.
Eric said,
"After the Settle line got up and running, I asked people at the station why they hadn't opened up the car park. They told me they weren't going to," Mr Martlew added. "It's probably the worst station in the country to get parked at so to take off this parking area is ridiculous.

"The reason we have been told the spaces will not be restored is because people abuse it. The thing to do instead is make sure people don't. To scrap it without an alternative is thoughtless."

"The option is to go into the car park, which sometimes you can't get parked in and if you're a little later you're going to get charged,"
The space was originally cordoned off to allow replacement buses to operate easily after the damage to the Settle line caused by Storm Desmond, but now the plan is for the space to remain closed permanently.
---
Eric hits out at Hunters
15 May 2017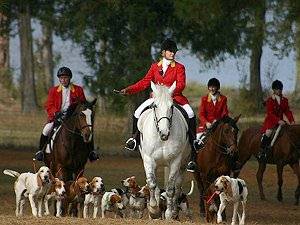 Eric is strongly critical of Tory moves to bring back fox hunting.
The Prime Minister has promised another vote on the issue, in an attempt to reverse the move by the Labour government a decade or more ago.
Eric, who has always been strongly against cruelty to animals, said,
"Why bring back the cruelty? It must be about winning votes, but I think they could also lose votes,"
Proponents of fox hunting said the current law is not sustainable, but when asked of fox numbers were now out of control, simply commented they were no longer a part of controlling the number of foxes.
Eric argues that hunt membership has actually grown since the ban because hunting no longer has the stigma of cruelty. He added,
"It's cruel and should be banned by law. To say we are going to legalise cruelty again is nonsensical,"
---
It's all to play for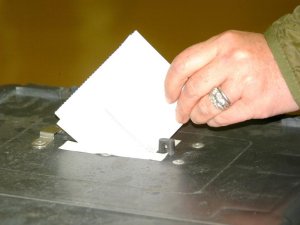 29 Apr 2017
Eric is optimistic about the General election in June, despite current polling results.
He says he feels the tide is turning and interventions like that of Boris Johnson with personal insults do not help the Tory cause.
Eric said,
"I just feel that things are starting to turn.

"I've been out on the streets canvassing for the local elections and the response was okay, then the General Election was called and it saw more of a push towards Mrs May.

"But over the last few days it's been starting to come back to Labour."
Referring to Boris Johnson's personal jibes at Jeremy Corbyn, calling him a "mugwump", he said,
"I think Boris Johnson behaving in such a nasty way will only help us. People will realise what the Tories are.

"The odds are Theresa May will win, but if we run a good campaign and they keep being arrogant and abusive, then I think it's all to play for,"
Eric also commented on Tony Blair's recent remarks an return to political debate, saying,
"He is the most successful Labour Prime minister in history. He doesn't want a hard Brexit, that's what has motivated him. A Labour government would lead better Brexit negotiations," he said.
---
Concern over Pirelli expansion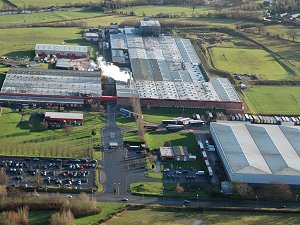 24 Feb 2017
Eric has welcomed plans by Pirelli to expand its Carlisle factory.
The move should secure 4000 jobs in the city, but Eric still has concerns over the Brexit effect.
Eric said,
"It is good news locally but the big concern is if we have a hard Brexit are there going to be tariffs on tyres from the UK being sold in Europe."
After the EU referendum result, Eric said he thought the Pirelli factory would close within five years.
---
A sign of the times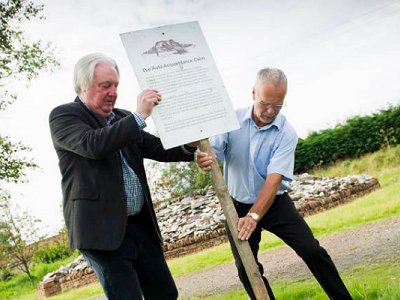 11 Aug 2016
A walk on the beach proved fortuitous for Eric.
On the beach at Silloth, he found the 'Auld Acquaintance' sign from the union cairn at Gretna washed up on the beach.
Vandals threw the sign into the river but he and fellow former MP Russell Brown, have now returned the sign, a bit battered, to the cairn.
Eric said:
"I saw it lying on the beach and I knew exactly what it was and where it must have come from. Someone had picked it up and thrown it in the River Sark and it had eventually flowed down to Silloth. "It's a bit battered - just like the union - but we'll bring it back."

"It was just wanton violence from people who didn't like what is going on here. For the people who didn't want independence this site must be like a red rag to a bull."

"It's one thing to throw the notice in the river but it's another thing to throw the cairn in."
---
Chilcot highlights unintended consequences
7 Jul 2016
Eric has commented on the Chilcot report into Iraq.
The former MP, who voted against military action against Saddam, said there was no plan for the aftermath and said caution was needed because of unknown consequences.
Eric said:
"The real problem was that we didn't have a plan for what happened after we toppled Saddam Hussein.

"The lesson is that you have to be very cautious, especially with situations like the Middle East because there are unknown consequences."
---
Pirelli fears post Brexit
1 Jul 2016
Eric has expressed concerns over the future of Carlisle's Pirelli factory.
He fears it could close within five years, and Cumbria County Council leader Stewart Young said the result was "worrying" for firms such as Pirelli.
Pirelli responded to these worries, as the Chinese owned firm stated:
"Higher raw material costs should be offset by sterling devaluation and control of operating costs. On balance, [Brexit] should have little or no impact on our continuing operations in the UK."
---
Shadow Minister in Carlisle
29 Mar 2016
Labour's shadow secretary of state for environment, Kerry McCarthy, has visited the city.
She came to meet business owners and residents to see how they are coping with the aftermath of December's floods, including Eric, who was able to describe his own experience of being flooded out.
---
Freeman of the City of Carlisle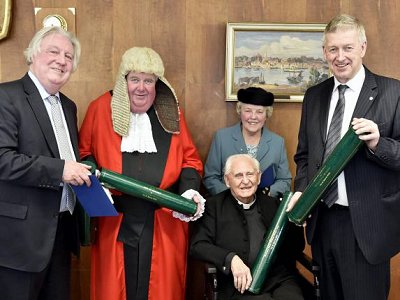 22 Mar 2016
Eric has been honoured by being made a Freeman of the City in the council chamber of Carlisle Civic Centre.
This is in recognition of his having "rendered eminent services to our area" and of being a "person of distinction".
Eric moved to Carlisle with his parents as a small child and has devoted his life to the service of the city and its inhabitants.
Eric remembered,
"When I first moved here from Lancashire, there was a bit of difficulty understanding the accent. It changed as within four months, I came home one day and told my mother 'I've got clart in me heed'."
Honoured along with Eric were Mike Mitchelson, Judge Paul Batty QC and Canon William Roan, the first to receive the honour for twenty years.
---
---
News 2015 | News 2009 | News 2008 | News 2007 | News 2006 | News 2004-5 | Home Page
On behalf of Eric Martlew, 3 Chatsworth Square Carlisle Cumbria CA1 1HB