| | |
| --- | --- |
| Gerry Steinberg MP | A Brief Biography |
Gerry (Gerald Neil) Steinberg was born on the 20th April 1945. He attended St. Margaret's CE Primary School in Durham and then Whinney Hill and Johnston Grammar School. He did teacher training at Sheffield College of Education and later a Diploma in Education (Special Educational Needs) at Newcastle Polytechnic.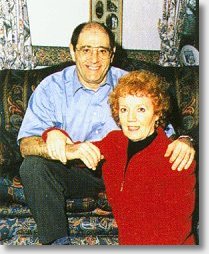 He started teaching at Elemore Hall in 1969. In the same year he married Margaret (Meg) Thornton, also a teacher. He joined the Labour Party in 1969 and became Dr. Mark Hughes' election agent in 1973. His daughter Lyanne was born in 1972 and his son Harry in 1975. In May 1975 he was elected to Durham City Council. In 1979 he was appointed as Head Teacher of Whitworth House Special School.
He was secretary of the Labour Group on the city council from 1981 to 1987 and Co-Leader of the Council from 1983 to 1987.

In 1985 he was selected from a short list of six to be the Labour parliamentary candidate for Durham City after Dr. Mark Hughes decided not to stand again. He was elected as the Member of Parliament in June 1987 trebling the majority he inherited from Dr. Hughes.
Gerry quickly gained a reputation as a hard-working and conscientious constituency M.P., and has contributed in the House on many occasions, as well as serving on parliamentary committees. See Legislative Activities.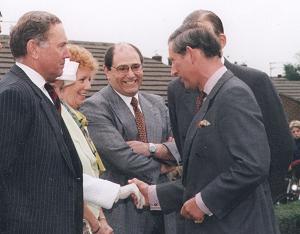 H.R.H. The Prince of Wales gets to meet Gerry and Meg!

Gerry was re-elected in 1992, almost trebling the majority, despite there being extra candidates from the Liberal Democrats and the Green Party. In 1997, he increased his majority again, taking 63% of the total vote. Even in the post euphoria 2001 election with its low turnout, Gerry still took over half the total vote, his share falling by just 7% while turnout was down 10%. He faced three other candidates then as well. See Election Results.

His support for the Anti-Apartheid Movement is renowned, as well as Peace Action Durham and his links with the National Union of Teachers and the Transport and General Workers Union.

Gerry announced his decision to retire well before the 2005 General Election, quite literally to spend more time with his family.

He was a keen sportsman and enjoyed playing and watching all forms of sport, especially cricket, football (he was a keen Sunderland AFC supporter), squash and tennis.

He kept his word (as always) and devoted his time to his family, especially his grandchildren and backed out of public life.

Later he began a long and courageous struggle with cancer but continued to live life to the full for as long as he could.

Gerry Steinberg died on 19 August 2015, aged 70.




Back to front page!