Eric's News Extras to 2015
12/11/15 City Council to honour Eric
20/07/15 Barred by Nestle
15/07/15 Hunting pledge a 'cynical ploy'
31/05/15 Call to end health trust secrecy
09/05/15 Fears for eventual break up of UK
30/12/14 Eric is have a go hero
21/08/14 State pub scheme trail gets grant
28/04/14 Geoff Whalley - 'a great loss'
07/04/14 Unique pub history to be celebrated
24/03/14 HS2 'negative'
20/02/14 Power to the North
29/01/14 Action needed on parking problems at hospital
25/10/13 WCML not HS2
14/06/13 Disappointment over hospital transfer
03/06/13 Tribute to Joe Hendry
02/05/13 Gala dinner for Eric
19/03/13 Eric takes up hospital role
26/02/13 Caution urged on academy merger idea
18/01/13 Save the Rose and Crown
15/01/13 Kingmoor site inadequate for prison
19/10/12 Too little, too late
11/08/12 Coalition crisis lifts Labour
06/08/12 Lonsdale fight over
27/07/12 West Walls plan set to collapse
25/05/12 Backing for female MP
24/05/12 Welcome for new jobs
11/05/12 Memories of Ted Short
19/04/12 Tribute to mentor
17/03/12 Welcome for Sainsbury's store
09/03/12 Anger over university business school
06/01/12 Eric defends PFI scheme for hospital
05/11/11 Printers' pensions poleaxed
24/10/11 Go west!
10/08/11 Fear of the rain
10/08/11 'First duty of state is to protect citizens'
25/06/11 High speed trains should stop in Carlisle
24/06/11 Eric steps in for TAs
20/05/11 Residents resist call to up Anchor
24/01/11 Eric hits out at 'grossly unfair' insurance
08/01/11 Carlisle patients lose out as surgery scrapped
26/08/10 Eric backing Ed
26/06/10 Bridge tribute to flood hero
23/06/10 Eric had 'interests of Carlisle at heart'
13/05/10 'Horror' at Tory plans to slash NWDA
08/05/10 Tories had 'shed-full of money' in Carlisle
07/04/10 Labour serves Carlisle well
05/04/10 Schools consultation is a sham
29/03/10 Ambulance bosses listen to Eric
29/03/10 Lonsdale threat looms again
26/03/10 Prison could bring back jobs the Tories took
26/03/10 University should be free to solve problems
18/03/10 Flood meeting leads to information flow
18/03/10 Carlisle Railway Station
12/03/10 Eric battling flood premiums
09/03/10 Chair for the last time
08/03/10 Out to pasture
06/03/10 Reduced waiting lists render clinic redundant
03/03/10 University meeting 'positive'
03/03/10 Stanwix parents quizzed over school places
26/02/10 MP sets up meeting on recession hit university
05/02/10 Eric takes the wheel
05/02/10 University crisis - Boaden seeks clarification of Caldew Riverside
04/02/10 Stagecoach decision a backward step - Boaden
03/02/10 'Not one job created, not one change made'
03/02/10 Welcome for Hilltop Rethink
02/02/10 Wrong kind of mouse
30/01/10 Michael positive about Wetheral
22/01/10 Renaissance bill keeps rising
19/01/10 Get your facts right, Mr Stevenson
18/01/10 Burst pipe bills unfair says Eric
14/01/10 Labour saves Community Centres from cutbacks
11/01/10 MP pays tribute to flood defence efforts
08/01/10 Carlisle can sleep safely

City Council to honour Eric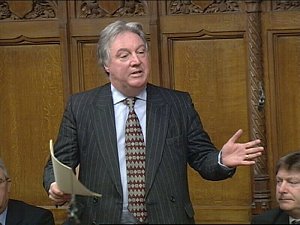 12 Nov 2015
Eric is one of four men to be honoured by Carlisle City Council.
Council leader Colin Glover proposed that Eric, along with Cllr Mike Mitchelson, Judge Paul Batty QC and Canon Michael Roan should receive the freedom of the city, and this was passed unanimously by the council at a special meeting.
---
Barred by Nestle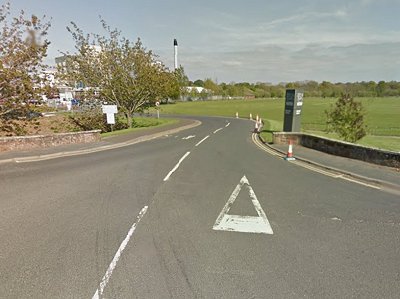 20 Jul 2015
After unsuccessful attempts to become a trustee of Nestle's pension scheme, Eric now believes the firm blocked his applications.
It was known he was opposed to the closing of the current scheme, which the company has now said it intends to do, and Eric believes he was blacklisted and prevented from becoming a voice among the trustees to keep the present schema running.
Speaking of his first application in 2013, Eric said,
"I wanted to say in my election address that I was opposed to closure of the scheme. The company said I couldn't put that because they weren't going to close it."
So he tried again a year later, but,
"They had changed the system and I had to go for interview before a panel before my name could go forward for election. They said I didn't have enough experience. That puzzled me at the time because I used to be a trustee of the Parliamentary pension scheme."
Eric's suspicions were aroused when Nestle announced the closure of the scheme.
He commented,
"I had already said that I was opposed to closure and I am experienced at fighting campaigns. I think they have been planning to do away with the scheme for two or three years."
He believes this is because of an £850 million deficit, which the company is obliged to make up. It says it cannot keep topping up the fund.
But Eric responded,
"They could afford to pay. They are a very wealthy company. They have seen other employers closing schemes and think they can get away with it."
Nestle denies any interference and said Eric was welcome to apply again if there was a vacancy.
---
Hunting pledge a 'cynical ploy'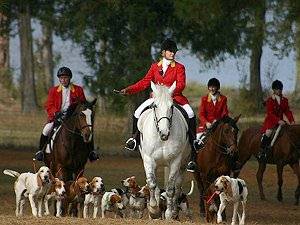 15 Jul 2015
Eric has welcomed the government's retreat over fox hunting.
The Prime Minister has postponed the vote on relaxing the fox hunting law when it became obvious he would lose the vote in the Commons.
Eric, who was a vigorous campaigner against hunting with dogs when he was Carlisle's MP, described the decision as
"a good day for foxes and a bad day for the Conservative Party"
.

He went on to say'
"There's a Conservative Government with a majority who knew before the election that they wouldn't be able to repeal the ban, because there were so many Conservatives against it. It was a cynical ploy. The law will not be changed. People have to accept that."
---
Call to end health trust secrecy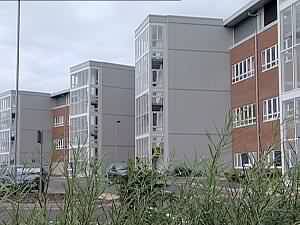 31 May 2015
Eric has said that the North Cumbria University Hospitals NHS Trust (NCUH) must be more open about its plans.
This follows speculation that Carlisle's Cumberland Infirmary and the West Cumberland Hospital in Whitehaven could be separated because the Northumbria Healthcare Foundation NHS Trust only wants Cumberland Infirmary.
Eric said,
"My view is that it is totally unacceptable to split west Cumbria off but I do think people in west Cumbria have to be realistic. They should accept that lives have been saved by what the trust has done and if we can't attract the consultants for the maternity unit my big fear is Northumbria will just walk away."
Eric added,
"They are incredibly secret and the trouble is that people then start to speculate and rumours start to go around."
---
Fears for eventual break up of UK
9 May 2015
Eric has said he fears there may be another Scottish referendum sooner rather than later, which would lead to the break up of the United Kingdom.
He puts the blame squarely on the shoulders of the Conservatives, whom he said ran a scare campaign making people believe a Labour government would be in the pocket of the SNP.
Eric said,
"It was the SNP factor that cost us. Voters were worried that the SNP would have too great a sway over a minority Labour government."
Speaking of the Tory poster showing Ed Miliband in the pocket of the SNP, he added:
"The Tory campaign was pitting the English against the Scots. It was short-term opportunism that will lead to the break-up of the UK."
---
Eric is have a go hero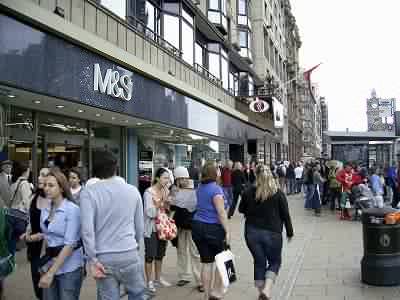 30 Dec 2014
Eric went to Edinburgh to celebrate his wedding anniversary and became a have-a-go hero!
Seeing a security guard having trouble in a tussle with a shoplifter in M&S on Princes Street, Eric went straight in and put the man in an arm lock until he calmed down.
Eric, now aged 65, said,
"We were in Edinburgh for our anniversary. It's where we had our honeymoon so we go back there.

"We were in the Marks & Spencer store in the centre on Princes Street and the first thing I knew there was a huge clatter going on. I turned around and there was a security guard and a big, tall fella grappling with him.

"It looked as though the security guard was getting the worst of it so I did what I had to. I just went with it, put his arm up his back and helped restrain the man until he calmed down."

"When he was under control I got up and left and we carried on our day out.
Eric added:
"It really just happened in front of me so I reacted to what was happening, as you would do. I had to hold him for a few minutes, until more people came to help the guard."
---
State pub scheme trail gets grant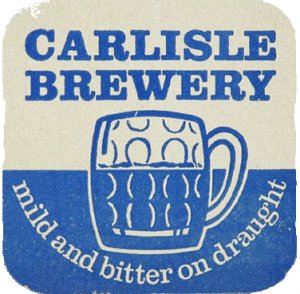 21 Aug 2014
The Carlisle City Business Group has obtained a £10,000 grant form the Heritage Lottery Fund to set up a State Management trail, website and oral history, a project that was always close to Eric's heart.
The project was launched in may with a four day exhibition of artefacts connected with the scheme, under which the state ran Carlisle's pubs from the first world war right up to 1973, and the group hope to obtain £100,000 later to create exhibitions in sixteen pubs that used to be part of the scheme.
Eric long espoused the cause of commemorating the scheme, but often had problems convincing people that the city's pubs used to be nationalised.
He said,
"I rang the Home Office. It took me quite a while to convince the person at the other end that the government used to run the pubs in Carlisle

"When you tell people from outside the city that this happened, they are amazed. We need to tell the country, if not the world, about it."
Derwent Brewery in Silloth has brewed a batch of the Carlisle State Bitter, for which the recipe has luckily survived.
---
Geoff Whalley - 'a great loss'
28 Apr 2014

Eric has paid fulsome tributes to a long serving trade unionist from Carlisle.

Geoff Whalley was a union and Labour activist who served as Chairman of his ASLEF branch for 25 years and as a county councillor for 20 years; his tenacity demonstrated by his return to work on the railways even after losing a leg in a motorcycle accident.


Eric said,
"Geoff was a true gentleman, a true railwayman in the best of senses, and an excellent councillor. He was very straight talking, and a man who showed great determination.

"Even after losing his leg, he was so determined to go back to his job as a driver, and he did. That was the kind of willpower that he had.

"He also gave amazing support to his wife Trudy when she served as Carlisle's mayor."
It transpired that Mr Whalley worked with Eric's father on the railways, working as a fireman when Eric's father was driving steam locomotives.
Eric added,
"He was one of the last of the railway men who became the backbone of the Labour Party during the 20th century. He worked his way up through the union.

"He and Trudy were a great couple. He's a great loss."
His wife Trudy, a former Mayor of Carlisle, died last year.
---
Unique pub history to be celebrated
7 Apr 2014
A scheme that Eric long advocated when MP for the city is coming to fruition.
The city's unique state management scheme, under which almost every pub in the city was nationalised, is to be the focus of a history trail through the city that will tell the story.
Eric said,
"It was unique to Carlisle and when you tell people from away about it they're amazed."
The Carlisle City Business Group has been given a £10,000 grant from the Heritage Lottery Fund to assist with the creation of the trail which it is hoped will boost tourism.
The pubs were nationalised in 1916 because of excessive drinking by munitions workers, and the experiment lasted until 1973!
---
HS2 'negative'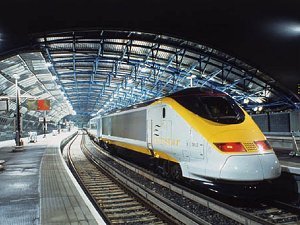 24 Mar 2014
Eric has expressed fears that High Speed Rail will have a negative effect on Cumbria
He was speaking at a recent meeting addressed by Nigel Harris, managing editor of Rail Magazine, a leading transport commentator.
Mr Harris was strongly supportive of HS2 and said when the line got north of Birmingham it would benefit the north of England.
Eric begged to differ, at least as far as Carlisle is concerned, saying,
"When you look at the effect on Cumbria, it is going to be negative. We are not going to get direct services from Cumbria to London."
Mr Harris said that it would free up capacity on the West Coast line, quoting a raft of statistics, but Eric's point remains, HS2 will not stop at Carlisle.
---
Power to the North
20 Feb 2014
Eric is backing regional devolution.
At a recent meeting in the city, Eric said that when the North-East referendum was held ten years ago, may Labour ministers were from the north, but now they are mostly from the south.
Eric said,
"We have got a Conservative and Liberal Democrat government where most of the members come from the south and as a result there is a resentment against that London government at the moment."

"A Labour government would have more northern members, which could lead people to question the need for regional government."
The meeting was held in Carlisle's Old Town Hall and was hosted by the campaign group The Hannah Mitchell Foundation,
---
Action needed on parking problems at hospital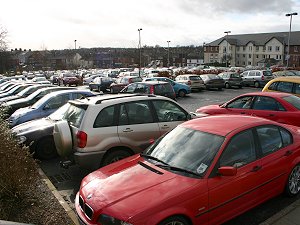 29 Jan 2014
Eric has raised the thorny issue of parking at Carlisle's Cumberland Infirmary.
Now a shadow governor for the hospitals trust, he brought this up at a recent meeting at the hospital.
Eric said,
"For years parking has been a major problem. I know of people who come here and spend half an hour driving round the car park, then having their blood pressure taken and it's sky high.

"There are also elderly people who have been driving round, missed their appointments and gone home. The first impressions people get of this hospital is trying to get parked. Something has got to be done."
He said residents in the area suffered because of parking in surrounding streets and that plans to increase parking capacity by knocking down the old tower block hadn't happened although he was told this would be done four years ago when he raised the issue with the then management.
Eric continued,
"I understand this doesn't come up in any statistics and I'm sure you don't put it on any of your satisfaction forms - as it's one area where I'm sure you wouldn't get good feedback - but it is important. It needs sorted out."
Chief executive Ann Farrar said that she was looking into ways of resolving the issue that that something would definitely be done.
---
WCML not HS2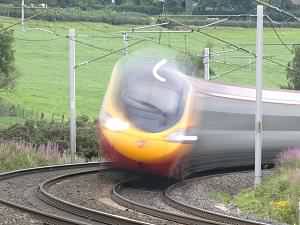 25 Oct 2013
Speaking recently at a railway conference held at Carlisle by the Cumbrian Railways Association, Eric said people in the north had been sold a lie and that high speed rail to the north would never be built.
A one time fervent supporter of HS2 stopping at Carlisle, he now thinks the money would be better spent on the West Coast Main Line and other rail links because the high price tag of HS2 to Scotland is too prohibitive for it to happen.
He said,
"The last speech I made in Parliament was in support of HS2 and I suggested that it should stop at Carlisle. but now the £200 billion price tag for the line to Scotland means it will never be built."
Eric continued,
"I can see the support ebbing away for this particular scheme. A new intake of MPs after the next general election would not have HS2 at the top of their list of spending priorities.

"We must have a 'Plan B' to increase speed on the West Coast Main Line, to get more coaches and the electrification on the Carlisle to Newcastle and the Settle to Carlisle line need to be looked at. The people in the north of England and Scotland have been sold a lie that they will actually get a high speed line."
Eric grew up with railways, his father was a main line loco driver based at the Upperby Sheds in Carlisle and as he said,
"I could look from my window and see the trials for the new Deltic diesels."
He emphasised the benefits rail has brought to the city.
"Before the railways, Carlisle was a poverty-stricken place, a market city and had been a garrison town for many years. The railways transformed it and allowed the manufacturing firms to grow. Cumbrian farmers benefited too as Cumbrian milk was on the doorsteps of London."
Eric's interest in the railways is undiminished and as MP he played an active role in the saving of the Settle to Carlisle line and in the long battle to get an upgrade of the West Coast Main Line.
---
Disappointment over hospital transfer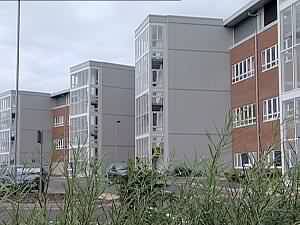 14 Jun 2013
Eric has expressed his disappointment over the failure of Carlisle's MP to get a guarantee that Northumbria Healthcare Foundation Trust would take over Cumbrian hospitals.
The Tory MP John Stevenson has a meeting with the Health Secretary concerning the acquisition which is seen as the way forward to drive up standards at Cumberland Infirmary in Carlisle and West Cumberland Hospital in Whitehaven after a series of highly critical reports.
Eric said,
"John Stevenson should have got a guarantee and I am disappointed that he failed."

"Everybody is in limbo and Jeremy Hunt is the only person in the country who could give that assurance."
Eric now sits as a member of the shadow council of governors for the hospital trust which runs the two Cumbrian sites. The acquisition is supposed to be going ahead on October 1st, but all Mr Stevenson could say is that Jeremy Hunt "listened".
---
Tribute to Joe Hendry
3 Jun 2013
Along with many others who knew and worked with Joe Hendry, Eric has paid tribute to the Carlisle City Council leader who died on 30 May.
Others included Labour leader Ed Miliband, MPs of both Labour and Conservative parties as well as local councillors.
Eric said:
"I knew Joe when he was the head of the county's library service and we worked together to bring the university to the city.

"What was special about Joe was his energy. What he wanted to do was improve Carlisle.

"Joe was a conciliator and if he could get an agreement between the parties he would go the extra mile. He is a loss to the Labour Party and a loss to the city."
---
Gala dinner for Eric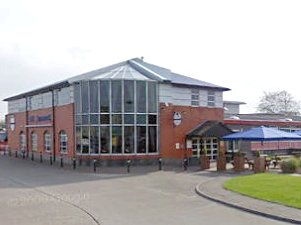 2 May 2013
Eric's achievements as MP for Carlisle for twenty-three years are to be recognised at a Gala dinner organised in his honour.
Local band Sneaky Finch will play and there will be an art auction of work by Pontefract painter Brian Lewis, Conrad Atkinson and local artists in aid of Carlisle Key, Macmillan Cancer Support, and the Emma Gyles Bursary Fund.
Eric commented,
"I'm delighted and it's pleasing that I haven't been forgotten about.

"I'm looking forward to seeing a lot of old friends. It was a privilege to have my career and I enjoyed it."
Carlisle Key helps young people by providing support with housing, finance and other problems. The Emma Gyles Bursary Fund was set up to commemorate the 24 year old from Aspatria who died of ovarian cancer.
The dinner will be held on Saturday 8 June at the Shepherd's Inn. For more information or to book contact Lee Sherriff on 07968 587119 or lee4carlisle@gmail.com
---
Eric takes up hospital role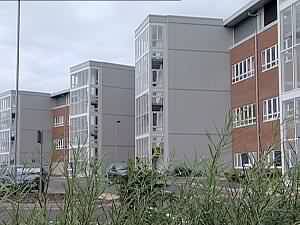 19 Mar 2013
They say you can't keep a good man down, and Eric's return to public prominence (did he ever leave?) as a Hospital Governor for Carlisle demonstrates this.
As Northumbria Healthcare NHS Trust takes over the operation of North Cumbria University Hospitals NHS Trust, a Council of Governors has been elected by members of the public who are trust members.
Eric said
"I look forward to using my knowledge and experience to shape future healthcare and help ensure that people in north Cumbria have access to the best hospital services possible. "Given the challenges that we have faced here in north Cumbria, it's understandable that local people will be anxious about the future. However, I am keen to work with the trust, the interim management team and fellow governors to help change things for the better."
The Governors are consulted on all matter affecting the trust and exert influence on the direction of trust policy.
---
Caution urged on academy merger idea
26 Feb 2013
Eric has called on the current MP to exercise caution over the future of Richard Rose Central Academy.
John Stevenson has suggested merging the school other academies into a 'wider federation' that would in theory allow movement of staff and more management.
But Eric said,
"Basically John needs to talk to the education minister to see what is the best way forward. when the school was in special measures before I got the minister for education to come up to Carlisle to see for himself.

"We need to be very careful how we proceed. This might be the answer, but we need to talk to the minister."
---
Save the Rose and Crown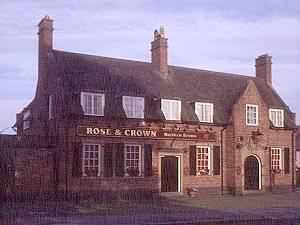 18 Jan 2013
Plans to demolish the Rose and Crown in Upperby have been slammed by Eric.
He says the building was part of Carlisle's historic state management scheme and is worth preserving by converting to other uses.
Eric said,
"We don't make enough of the State Management Scheme: it was unique. We go on about the Romans but the Romans were in loads of places. The State Management was only in Carlisle.

"I'm saddened to think that the Rose and Crown could be knocked down and I don't know if anything could be done to protect it. I think it's an act of vandalism."
The building is one of several designed by celebrated architect Harry Redfern for the state management scheme.
Eric added,
"We should be protecting this and other Redfern buildings. My first election campaign was to stop the State Management Scheme being privatised."
The idea of converting the building rather than demolish has some support from locals who say it is a 'good building'.
Adrian Hogarth, of Cumbrian Properties, has said he is happy to discuss alternatives with Eric and others but he says they have tried to find ways of keeping it already and now it is being vandalised.
---
Kingmoor site inadequate for prison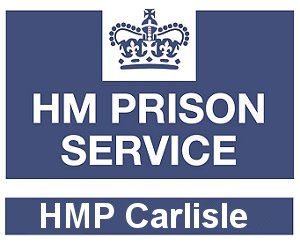 15 Jan 2013
Amid speculation that Carlisle might be the location for a planned new 'super prison', Eric has said that he thinks the site is too small.
Eric lobbied hard to get a prison for the Kingmoor site when he was MP, but it came to nothing, and he now feels that the same site doesn't have the capacity for a super prison.
Eric said
"I am not sure there is the capacity on that site for that large a prison. I also think that the fact it is so far from major population centres would rule it out."
However, Carlisle's Tory MP is not even going to put the city forward as a possible site.
---
Too little, too late
19 Oct 2012
Eric has criticised the Tory MPs for Carlisle and for Penrith for acting too late on Longtown munitions depot.
Both John Stevenson and Rory Stewart have recently announced they would lobby on behalf of the workers there to keep the depot open, but Eric says this should have been done long ago.
He points out that when the previous government was reviewing defence expenditure, he was successful in getting any closure put on the back burner.
Eric said,
"When there was a threat of closure for the Longtown site in 2009 I set up a private meeting with the then Defence Secretary, John Hutton, and the decision on whether Longtown would close was put on hold."
---
Coalition crisis lifts Labour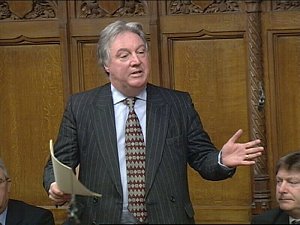 Eric as Carlisle's MP - Labour's chance of retaking the seat have increased

11 Aug 2012
The coalition row over Lords reform has increased Labour's chances of retaking the Carlisle seat at the next election.
Eric argues that in the tit for tat war between Cameron and Clegg, the LibDems have threatened to sink planned boundary changes which would add more Tory voters to Carlisle.
The current Conservative MP John Stevenson beat Labour's Michael Boaden by a mere 853 votes in 2010.
Eric said,
"The repercussions are very interesting. Mr Stevenson will fight the next election on boundaries that gave him a majority of just over 800 when Labour's popularity was at its lowest ebb."

"It is simply not in the Liberal Democrats' interests to support boundary changes. The changes would give the Conservatives an extra 20 seats but I don't hear anyone saying it would give the Liberal Democrats any more seats. It doesn't seem a good deal for them."
---
Lonsdale fight over
6 Aug 2012
Ravaged by fire, vandals and the weather, the Lonsdale will now probably be demolished.
Eric, who actively backed the campaign to save the building as an arts centre, says that now demolition is the only answer.
He said,
"Sadly, the only answer is demolition".
The 'Save the Lonsdale' group which fought to save the former cinema and theatre, has now admitted defeat. Their campaign to convert the building, which closed on 2006, into an arts centre has failed and the council is considering a plan for a smaller arts centre in the Methodist Hall, but critics say it's too small to attract big name acts.
Meantime the council is due to meet the owners of the Lonsdale soon.
---
West Walls plan collapses.
31 July 2012
A plan to improve West Walls has fallen.
Eric has backed the plan since he mooted it in 2008 in order to capitalise on the city's history and make it a more attractive tourist destination.
Eric said,
"Sooner or later somebody is going to look at West Walls and say 'there's great potential'. It's on the city wall, it has been neglected but it should be part of the historic quarter.

"Closing it to through traffic could be the start. It's an area that's crying out for sympathetic development.

"You couldn't imagine a city like York ignoring such potential.

"When people come up from Town Dyke Orchard car park they should be stepping into the historic quarter. What they are doing is stepping into a run-down area, especially towards the Irishgate Bridge."
Carlisle once had a city wall that guarded it from attack and West Walls is the surviving remnant. But the city council's local committee is set to spend the money elsewhere.
---
Backing for female MP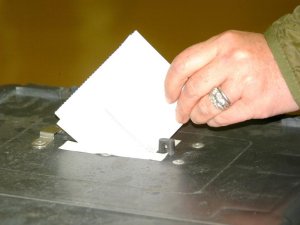 25 May 2012
Eric has given a cautious welcome to Labour's plans for a woman MP for Carlisle.
This follows a ruling by a sub-committee of Labour's national executive that the Labour candidate to fight the next parliamentary election for Carlisle will be chosen from an all-women shortlist.
Eric said,
"In the history of Cumbria, before that Cumberland and Westmorland, there has never been a female MP of any political persuasion.

"I have mixed feelings about all-women shortlists but I think the time has come. The sex that makes up 51 per cent of the population in Cumbria should have an MP."
---
Welcome for new jobs
24 May 2012
As 300 jobs are due to be created, Eric has welcomed the new Sainsbury's which will provide them.
Work began in March as is progressing well, and is due to open in the Autumn.
Eric said,
"Lets hope this is the start of an exciting period of redevelopment for Caldewgate,"

"We live just opposite, so we are really looking forward to it opening in the autumn. It has coincided well with the opening of the new bypass and I don't anticipate this will lead to any serious traffic problems in the area."
---
Memories of Ted Short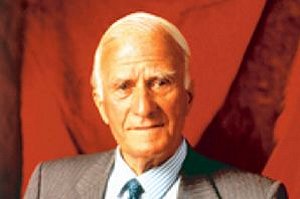 11 May 2012
Eric has paid tribute to Cumbrian born Lord Glenamara of Glenridding (Ted Short) who has died aged 99.
The former Deputy Prime Minister played a part in bringing part of the University of Northumbria to Carlisle which led many years later for the University of Cumbria.
Eric said,
"When I told him about wanting to get a campus in Carlisle for Northumbria he did everything he could to make sure it happened.

"He was in the cabinet when the decision was made to set up a university in Lancaster and not Carlisle - a decision he always regretted."
---
Tribute to mentor
19 Apr 2012
Eric has paid tribute to his former mentor and teacher, Dave Weedall.
Mr Weedall died recently aged 77. He was Eric's teacher at the former Harraby School and was later a city mayor and long serving councillor.
Eric said,
"He was one of the people who welcomed me into the Labour Party as a young man. He was always encouraging.

"He was a man you could always rely on and a man of good honour and sound judgement."
Speaking at Mr Weedall's funeral, Eric added,
"The one thing he wasn't was a man of few words. Whether one-to-one or in the council chamber, Dave liked to talk. Fortunately, he talked a lot of sense and was a great orator.

"He cared passionately about the well-being of his pupils and the people he represented."
---
Welcome for Sainsbury's store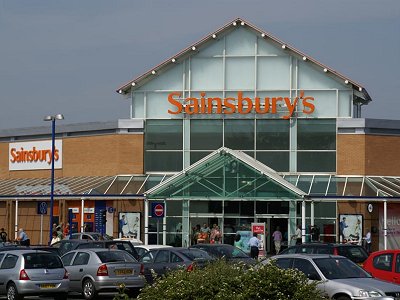 A typical Sainsbury's store (Photo: FreeFoto)
17 Mar 2012
Eric has welcomed the building of a new Sainsbury's and the 450 jobs it will bring.
He lives opposite the site of the new store and says it will reinvigorate an area of the town that still feels the effects of the floods.
Eric, who was present at the ceremonial cutting of the first sod, said,
"This is an area that had never really recovered from the floods, so to see this work starting is really positive. Hopefully, this can be the start of an exciting period of redevelopment for Caldewgate. We live just opposite, so we are really looking forward to it opening in the autumn."
Countering fears about traffic congestion, Eric said,.
"I don't think we will see the traffic problems some people are predicting. We've managed to get the Carlisle Northern Development Route (CNDR) open which has taken a lot of the traffic away from here.

"I know people are worried about the city centre, with the number of shops closing down, but I don't think this development will affect that. This isn't really an out-of-town development; it's close enough to the centre for people to use both."
---
Anger over university business school

9 Mar 2012
Eric has hit out at Cumbria University's decision to locate its business school in Lancaster.
He accuses the university of betraying Cumbria and reneging on agreements when the university was established in 2007, in which Eric as then MP for Carlisle, was deeply involved.
Eric said,
"I was deeply involved in the setting up of the university and I can remember academics in the mid-1980s said that north and west Cumbria and south west Scotland were the most deprived areas in western Europe in terms of higher education.

"St Martin's College came in and it became part of the University of Cumbria but it was agreed that gradually they would pull away from Lancaster because you can't have a University of Cumbria with so many students in Lancaster.

"It is an absolute betrayal for Cumbria, we need the business school here - it is important to us. There is no need to have the business courses in Lancaster when there is already one of the top business schools in the country at another university there.

"The commitment was given that more and more would come into Cumbria and less and less would go to Lancaster. This appears to be a total reversal of that policy.

"We need a guarantee that no more courses will be sent there. I can see the beginning of the end for the University of Cumbria if this continues and more goes to Lancaster."
The university argues that economic realities have changed since 2007 and these must be reflected in its policies.
---
Eric defends PFI scheme for hospital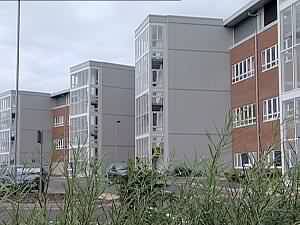 6 Jan 2012
Eric has defended the Private Finance Initiative (PFI) agreement which enabled Carlisle to have a much needed new hospital.
But he is critical of the maintenance costs under the scheme, labelling them a disgrace.
He was speaking after a row blew up over when the overstretched A&E department was deemed 'unsafe' for a short period before Christmas.
Eric said,
"The PFI was the only way at the time. It was 12 years ago and we've had the benefit of that hospital."

"Local Conservatives have not been able to persuade their government to write off the debts. What we need is acceptance that we need two district hospitals in Cumbria and the funding for that.

"The funding has always been short. The issue was there before we had the PFI. If you renegotiate the nonsenses in the PFI contract that would help."
Figures show that over £2million was spent on maintenance costs in the last financial year.
---
Printers' pensions poleaxed
4 Nov 2011
Eric has called for the pensions regulator to look into the pensions of former Polestar workers.
Almost 9000 former workers are set to lose part of their pensions after they received letters saying the pension scheme is being wound up because Polestar UK Print Ltd failed to meet its obligations.
Eric when MP for Carlisle campaigned hard for the rights of Polestar worker on hearing this news said,
"The factory was once part of the Robert Maxwell empire, which had major problems with its pensions fund. I was very critical of the company when Polestar closed in Carlisle and wasn't enamoured of the management at all.

"I'm pleased that we got the Pensions Protection Fund legislation through, but this is a case where the pensioners have lost out and it's probably something that the pensions regulator and the Government need to look at."
---
Go west!
24 Oct 2011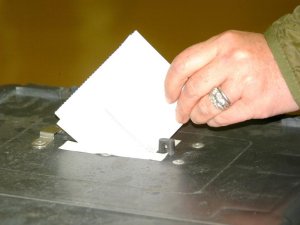 Eric is backing an expansion of the Carlisle constituency to the west.
The Boundary Commission have proposed Carlisle constituency expand north and east to include Longtown and Brampton but Eric says a westward expansion would make more sense and has given evidence this week at the Commission's public meeting in Carlisle.
Eric said,
"The travel-to-work pattern from the west of the city is well documented. The Carlisle Northern Development Route was built specifically because of the amount of traffic from the west coming into the city."

"Aspatria, Silloth and Wigton are industrial towns. Dairy farming on the Solway Plain has obvious links to food-processing industries in Carlisle. On the other hand, the upland farming and forestry to the north and east of Carlisle have more in common with fell-side communities to the south.

"The area to the north and east of Carlisle is the most sparsely populated in England."
The current proposal is backed by the Tories but Labour's plan which Eric is supporting would take in Wampool, Marsh, Waver, Silloth, Wigton, Aspatria, Holme and Solway from Allerdale and leave the eastwards areas in the Penrith constituency.
The new boundaries would be used at the next general election now fixed for May 2015.
---
Fear of the rain
10 Aug 2011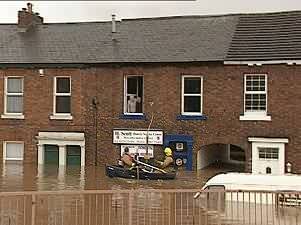 Flooded Carlisle, 2005

Eric says that many people in the city still live in fear of rain.
And with recent heavy rain and the likelihood of more to come, questions are being asked if Carlisle could cope again.
Of course the city now has much improved flood defences, in large part thanks to Eric's tireless lobbying and hard work when he was the city's Labour MP.
Eric said,
"There are people who are living in fear every time it rains. In 2005 I came back from London and found someone offering me a boat trip round my house. That night the Prime Minister [Tony Blair] agreed to speak to me but by that time all the phones were down - I had to go to Penrith to phone him."
Speaking of the city's trauma, Eric added,
"Until it happens you don't understand the effect it has on people. Each time there's heavy rain there's always that fear that it's going to happen again."

"Surface water is the other danger. United Utilities have done a lot of work on the sewers. We'll find out if it's enough if it ever floods again."
In 2009 when large parts of Cumbria suffered major flooding, Carlisle escaped thanks to the £30 million worth of flood defences Eric helped get put in place.
---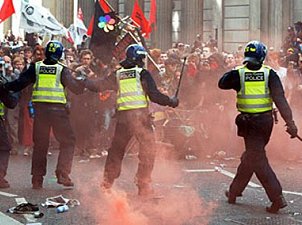 'First duty of state is to protect citizens'
10 Aug 2011
Eric has called for tough measures to curb the rioting in England.
This comes as thirty local police officers have gone to London to back up the Metropolitan Police and another thirty helped out in Manchester.
Eric said,
"It is obvious that the police have lost control. If they can't get it back then you have to bring the Army in. That sounds desperate but the first duty of the state is to protect citizens. It has to be stopped. You have to get control and make examples of the perpetrators."
Eric has also said the government should do a quick U turn on police budget cuts.
---
High speed trains should stop in Carlisle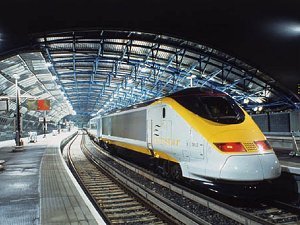 25 Jun 2011
The plans for a high speed rail line has raised again the issue of it stopping in Carlisle.
Eric has always said there was no economic sense for the trains not to stop and he spoke out in the Commons about this when he was the city's MP.
Eric said,
"The West Coast service will be full by 2014, we need to build a new line, we might as well build a high speed line.

"It will go through Carlisle, there is no economic sense for it not to stop. Some of them should stop, not all, but if you are not picking up passengers and setting down, you are not getting any money."
The plan is for a Y shaped line from London to Birmingham with branches to Leeds and Manchester but there is no timetable for a link to Glasgow.
Eric has also called for a study on the viability of Carlisle's existing station for the trains and envisages a new station at Rosehill, with a park and ride scheme to service it.
---
Eric steps in for TAs
24 Jun 2011
Eric has spoken out for those most affected by Cumbria County Council's single status pay review.
Teaching Assistants could lose thousands in pay and some have contacted Eric for help.
Eric said,
"Single status has been a long, complicated matter run by officers of the council. It has come up with an unacceptable solution for teaching assistants. Something has got to be done.

"We will be sending these teaching assistants back into the classroom totally demoralised. This is bound to have an adverse effect on the education of our children."
One of those Eric was in touch with is a senior teaching assistant who could lose £5,000 a year.
---
Residents resist call to up Anchor
20 May 2011
Eric is helping the elderly residents of flats owned by Anchor housing who have been told to move.
Anchor say the flats are too expensive to upgrade, but the residents, all in their seventies or eighties, want to stay put in their eight flats at Edenvale House, at Marlborough Gardens in Stanwix.
Eric said,
"These people have been paying into the pot for a long time now - Anchor should give them something back."
Eric has been helping the residents for several years and has continued to offer support and advice since retiring as MP.
---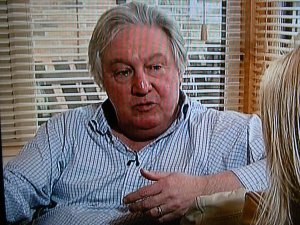 Eric speaking on the the BBC's 'Inside Out' programme.

Eric hits out at 'grossly unfair' insurance
24 Jan 2011
Eric has blasted insurance companies that have hiked their premiums in Carlisle since the floods.
Speaking on the BBC's "Inside Out" programme, he said that Carlisle was now a low risk area and the insurance companies should be told by the government that this is not acceptable.
Reacting to stories of insurance premiums going up by as much as tenfold, Eric said,
"It's grossly unfair. The government has spent £40 million. We are now a low risk area, yet the insurance companies refuse to accept this."

"There are tens, probably hundreds, of thousands of people who I believe are being ripped off. I think there's a simmering anger in Carlisle that these insurance policies are not coming down. The ABI [Association of British Insurers] need to be brought in front of the Secretary of State and explain what's going on, and he needs to tell them that this isn't acceptable."
---
Carlisle patients lose out as surgery scrapped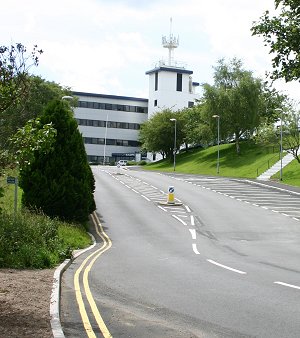 Hilltop Heights - Eric opposed this location, not the idea of the surgery.

8 Jan 2011
Eric has hit out at doctors who have scrapped plans for a 'super surgery' in the city.
While he always opposed plans to site the surgery at Hilltop heights, he wanted it in the city where it would be accessible, especially to those in the south.
Eric said,
"Although I was opposed to the site, I was always totally in support of the super surgery being built, just in the right location - preferably the Botchergate area. Two years ago, Professor John Ashton [Public Health Director for Cumbria] told me this was the most important development in Cumbria because people in the south of the city had the worst health."
The doctors say that the surgery is not now the best way to spend the money, to which Eric responded,
"The reality is they either chose not to go ahead because of a disagreement amongst themselves or because Government money was not going to be there.

"Not only are we no better off than we were five or six years ago, we are now actually worse off because no improvements have been made to the existing surgery buildings. They have deteriorated."

"While I have nothing but praise for the quality of care that Carlisle doctors give to patients, I'm not convinced they have the necessary management skills to run the NHS. This debacle over the super surgery proves my point. They have been talking about it for years yet nothing has happened - and it will have cost the surgeries a lot of money."
---
Eric backing Ed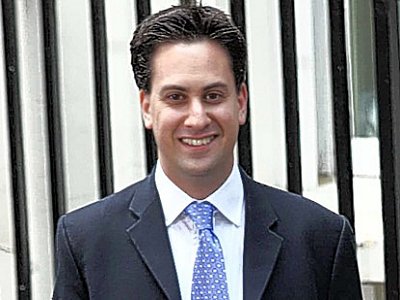 26 Aug 2010
Eric is giving his support to Ed Miliband in the Labour leadership contest.
He has invited Ed to return to Carlisle on Bank Holiday Monday when he will call in on the Stanwix city by-election campaign and meet party members at the Crown and Mitre.
Eric said,
"I have worked with all the candidates. I think there are four - Ed and David Miliband, Ed Balls and Andy Burnham - that could do the job. But I think that Ed is the one that would do the best job.

"The party needs to look at what went wrong and learn from that. Ed seems to be the only one of the leadership campaigners who has had the energy to come up to Cumbria."
Party members will shortly be receiving ballot papers and the result is due at Labour's Conference on 25 September.

1 Sep 2010
Over 150 people were present at the meeting, which was chaired by Eric.
Eric said,
"There will be people who liked his answers and some who didn't. But the majority came to question him and to listen."
---
Bridge tribute to flood hero
26 Jun 2010
Eric has paid tribute to a former Environment Agency manager who was instrumental in the city's flood defence scheme.
The South Vale Bridge over the Caldew between Denton Holme and Bousteads Grassing has been renamed in honour of Kim Nicholson, who died of cancer in 2007.
Speaking at the renaming ceremony, Eric said,
"Kim was born in Carlisle and she understood the trauma of flooding. The people of Carlisle will be grateful for the next 100 years for what she did."
---
Eric had 'interests of Carlisle at heart'
23 Jun 2010
Carlisle's Tory MP has paid tribute to Eric in his maiden speech in the Commons.
John Stevenson acknowledged that Eric had the interests of the city at heart and always did his best for Carlisle. He went on the mention Eric's work in getting the flood defences built and the improvement to the West Coast main line.
The relevant section of Mr Stevenson's speech reads:
"My predecessor was a Labour Member, and although our politics, outlook and the way in which we do things are different, I acknowledge that Eric Martlew had the interests of Carlisle at heart. He came from Carlisle, he believed in Carlisle and he clearly did his best for Carlisle, and I do not think that more can be asked of a constituency MP.

"I would like to cite two examples of Eric's work. In 2005, when we had the great floods in Carlisle that were devastating for many people, he got heavily involved and managed to convince the Government to spend considerable sums on building flood defences. I am delighted to say that those flood defences are now almost complete. Eric also had a great interest in rail and was a member of the all - party group on the west coast rail line. During his years as a Member, the Euston - to - Carlisle train journey time dropped considerably. I am benefiting from that, in that my train journeys are half an hour to an hour shorter than they would have been. If the high - speed rail link is introduced, I would like think that that journey time will drop further."
---
'Horror' at Tory plans to slash NWDA
13 May 2010
Eric has said he is horrified at the thought of the North West Development Agency being broken up.
He compared the Conservative plans to replace it with small local agencies based on councils to the Carlisle Renaissance, Eric said the idea is horrifying.
Eric was praised by Ged Caig who represents council workers for the GMB. Mr Caig said that after the floods, businesses, especially McVitie's, were thinking of pulling out of Carlisle, but Eric intervened and got the NWDA to help out with over £1M and saved 1200 Carlisle jobs.
---
Tories had 'shed-full of money' in Carlisle
8 May 2010
Eric has said he is disappointed at the Carlisle election result.
He praised Michael Boaden and the Labour campaigners for their hard work, and said that boundary changes had contributed to the loss of the seat. He went on to say that it was time for Gordon Brown to stand down as Labour leader.
Eric said,
"Obviously, we're very disappointed. Locally, we had a good campaign and a good candidate but we didn't have the shed-full of money that the Conservatives were given.

"The result in Carlisle was probably a result of a lot of things - the boundary change which brought Wetheral into the constituency probably gave the Conservatives just over 1,000 more votes and that has tipped the balance. With the original boundaries which I inherited from Ron Lewis, I believe we would have won it easily."

"Before we go into the next election we need a new Labour Party leader. I think Gordon has done a good job but it was obvious knocking on doors that he's not the most popular Prime Minister. We need a new leader to take us to the next election."

"Looking at the figures it's obvious that the Tories have the most seats and the most votes. My view is that they should be allowed to form a minority government. I don't believe we should cobble together a coalition with the Lib Dems and I am not a great believer in proportional representation. You never wish to lose an election but I think this next government could be facing a very poisoned chalice."
---
Labour serves Carlisle well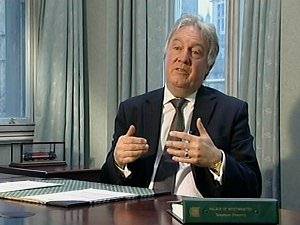 7 Apr 2010
Eric has said that Labour has served Carlisle well.
He says that as an MP he has helped many people and that at councillor level Labour representatives give good service. He says that the failures of the Tory run city council in impacting the local Tory vote.
Eric said
"All MPs like to think they have a personal vote but in reality, in 23 years, you've helped some people and you've also disappointed some people. There are people who vote for you personally and vote against you personally.

"What's important is that people know that at MP level and at councillor level they get a good service from their Labour representatives. Hopefully, people think that I've served the city well and that rubs off on the party.

"What could well be a factor this time is the failure of the Tory-run city council to regenerate the city. That's having a major impact on the Tory vote."
---
Schools consultation is a sham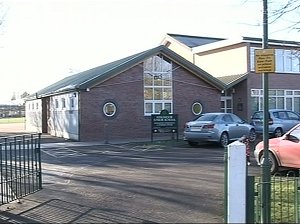 5 Apr 2010
Eric has called the north Carlisle schools consultation a sham.
He has heavily criticised the demolition of Belah school which has severely reduced options in the area. He believes the Belah site could be used for extra classrooms for one of the other schools such as Kingmoor as well as a proposed super surgery.
Eric said,
"It is totally disgraceful that they've knocked down Belah School. That was done deliberately so that the refurbishment of Belah was not an option.

"The solution would have been to refurbish part of Belah and use it as a school or as an annex to one of the others. The consultation is a sham because there is no alternative. It is a mess now and there needs to be some careful thought given to what happens next."
---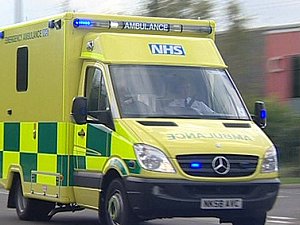 Ambulance bosses listen to Eric
29 Mar 2010
After Eric raised the problem a few months ago about slow ambulance response times, the Care Quality Commission have investigated.
The MP got complaints after the closure of Cumbria's ambulance control centre but Sue McMillan, the Commission's North-West Director has agreed there was an issue and that response times are being addressed.
Eric said,
"We had a series of incidents where ambulances were late in arriving. In most cases it didn't matter - no-one died as a result - but it needed to be looked at. I am pleased they have acknowledged there have been problems."

"Cumbria Ambulance Control had an extremely good track record and the new service must be improved to ensure the public have confidence that the present service is as good, if not better."
---
Lonsdale threat looms again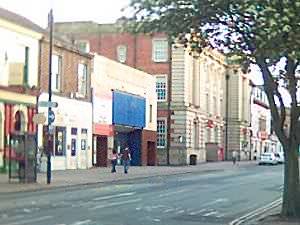 29 Mar 2010
The former Lonsdale Cinema is again under threat.
Eric fought for the building to be listed and achieved that in 2007 hoping the city would get a theatre and arts centre. But now that listed status has been revoked after an appeal.
Empera Estates who now own the building want to knock it down to build flats, but say they are open to offers.
Eric said,
"The real hope when the building was listed was that would delay demolition long enough for the city council to do something. Unless the council is prepared to come in now, its future must be under a serious cloud."
---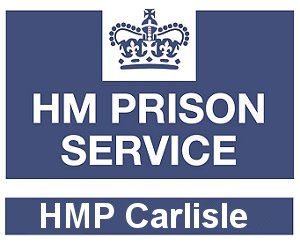 Prison could bring back jobs the Tories took
26 Mar 2010
Eric has said that a prison at Carlisle would bring back many of the jobs lost when RAF 14MU closed.
He said Kingmoor Park had been a great success and bringing a prison to the city would bring recession proof jobs to the city.
Eric said,
"The thing that pleases me most is that, going back, this site was RAF 14 MU. There, we lost 800 Government jobs - under the Tories - and this would be an opportunity to bring 600 back.

"Kingmoor Park has been a great success because the site now employs more people than it did under the RAF. These 600 jobs would be the icing on the cake. These are Government jobs, professional jobs and are recession-proof, in a way. I am excited about this. From talks held so far, Kingmoor Park seems to tick most of the boxes."
He added,
"That the proposed site is away from the city centre is not seen as a problem. Indeed, for some people it's a good thing. People are often anti-prison until they get one, then they do all they can to keep them.

"Because this is not next to a residential area, it is a great advantage. So far I have been pleased with the way the Government has dealt with Kingmoor Park and the reaction from the people in the area."
---
University should be free to solve problems
26 Mar 2010
Eric has said that beleaguered Cumbria University bosses should be free to solve the university's financial mess.
The take-over of Newton Rigg is seen as a major source of the problems and Eric says the university should not be shackled when dealing with the problems.
Eric said,
"When they took over Newton Rigg, it was a financial disaster. The University of Central Lancashire were paid £8m to get out, so they got a very good deal. Cumbria got a very bad deal.

"The higher education is okay, but it's different on the further education side: they get £3m to provide it but I believe it costs £8m. So it's all right for these people to say don't do this, or don't do that, but the university has to put its finances in order. Sentimentality should not be part of it. If we are not careful, we will lose everything.

"I'm not saying they should sell the farms. I'm saying that the board should be given a free hand to put things right.

"We can't have a university crippled because it is running further education. The idea of the university was to bring higher education to the county, especially the north. The south of Cumbria is well served by Lancaster University, which is just 20 minutes from Kendal down the motorway. There should be no restrictions on what they sell or close. If that means selling land, then fair enough."
---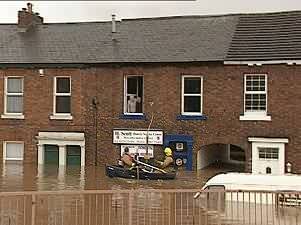 Flood meeting leads to information flow
18 Mar 2010
Better communication between the Environment Agency and insurance companies is one result of a meeting organised by Eric this week.
He met with Huw Irranca-Davies, Parliamentary Under-Secretary, Department for Environment and representatives of major insurance companies to discuss household premiums in flooded areas.
Eric said,
"By the very nature of calling the meeting, it led to senior executives looking at the situation and putting things in place to improve it. The Environment Agency - which had a representative there - has traditionally updated insurers every year with information about completed defence schemes. They will now do that every three months. That will mean they will have more information, more quickly.

"It won't bring premiums down to the levels they were in 2005 - because of inflation and rising costs - but it will being them down. Hopefully people affected by other floods - such as in Cockermouth and Workington - shouldn't have to pay excessive premiums for too long.'
On Tuesday, officials from Aviva (formerly Norwich Union) Axa, and Zurich and Aviva were at the meeting in London.
---
Carlisle Railway Station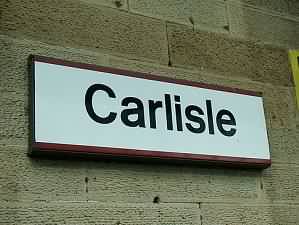 18 Mar 2010
Carlisle MP, Eric Martlew, said today how pleased he was to learn that Carlisle station has been re-accredited under the Secure Station Scheme.
He said,
"I send my congratulations to all the staff at the Citadel station. This is very encouraging for Carlisle."
---
Eric battling flood premiums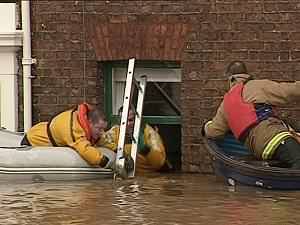 12 Mar 2010
Eric is meeting with Huw Irranca-Davies, Parliamentary Under-Secretary, Department for Environment, and with insurance companies next week.
He is concerned that still too many Carlisle residents are being charged too much for household insurance because of an outdated perceived flood risk.
Eric said,
"The Government has an agreement with the insurance companies where they will continue to insure properties that have been flooded if the Government will start the construction of flood defences within a five year timescale. In Carlisle, the Government has kept its side of the bargain and in the Warwick Road area the defences have been operative for about two years.

"Despite this successful defence scheme people are still having to pay massive premiums or, in fact, are unable to get cover.

"It may be greed on the part of the insurance companies or simply that their computer systems have not been updated with the flood defence information, but many homes are still being quoted premiums that are now too high.

"The insurance brokers in Carlisle tell me things haven't been getting any better, if anything, they have been getting worse.

"Yet the flood defences in Warwick Road have been up for a couple of years and protected about 600 homes in the floods last November.

"Insurance should be back to a normal situation and there should be competition in the market."
---
Chair for the last time
9 Mar 2010
Eric has chaired what may well be his last series of debates in the Commons.
As a senior MP, he chairs debates in Westminster Hall, the Commons' second debating chamber. The topics included Motoring, Raising of the Pension Age, Tankers (Lyme Bay), 2012 Olympics (Employment) and Passenger Safety (Railway Platforms) .
---
Out to pasture
8 Mar 2010
Eric has tabled a Commons motion deploring a high intensity dairy unit.
He says that the cows should be put out to pasture instead of being raised mainly indoors in the Lincolnshire plant.
Eric's Early Day Motion reads:
EDM 1037
LARGE-SCALE DAIRY UNITS
08.03.2010
Martlew, Eric
That this House is firmly opposed to the proposed dairy unit in Lincolnshire housing up to 8,100 cows that will be kept indoors for most of the year; notes that the cows are likely to produce extremely high milk yields; further notes that the key finding of a 2009 scientific opinion by the European Food Safety Authority is that breeding for high milk yield is the major factor causing poor welfare to cows; believes that cows should be farmed in pasture-based systems as these enable them to express natural behaviours and are associated with lower levels of lameness; further believes that the proposed unit is taking UK dairy farming in the wrong direction and that the way forward lies in the use of healthy robust herds with lower milk yields but higher net margins for farmers due to lower culling rates, lower heifer replacement costs and higher sale prices for their calves and cull cows; and urges retailers and producers of dairy products not to source milk from such large-scale intensive dairy units where cows receive only minimal grazing.

---
Reduced waiting lists render clinic redundant
6 Mar 2010
Eric has said that a private hospital clinic, built speculatively for profit, remains unused because of NHS success in cutting waiting lists.
The clinic, next to Cumberland Infirmary, has remained unused since it was completed by NorthStar Capita Projects two years ago.
Eric said,
"If somebody wants to build another private hospital that's fair enough. This just seems to have been a bad investment. I don't think it's budgetary constraints that are stopping the NHS taking it on.

"The new NHS policy means hospitals are moving away from having more beds and people are being cared for more in their own homes.

"It's not for the NHS to bail this company out of a bad position, but if they're prepared to cut their losses then something may be possible."
NorthStar Capita Projects are objecting to the Caldew Hospital plan which comes up for consideration soon.
---
University meeting 'positive'
3 Mar 2010
Eric says that a meeting to help the funding crisis and the University of Cumbria went well.
He and the university's vice chancellor Professor Peter McCaffery met David Lammy, the Higher Education Minister on Tuesday to find a way through the problems.
Eric said,
"It was a very positive meeting but we will only find out how successful it was when we get the answer to our question. The minister says he will look at this very carefully and come back to us within a month, I'm optimistic that will happen.

"When I spoke to people at the university back in December there was issue around whether the university could survive. That wasn't an issue in this meeting, it was about how it is stabilised and how it goes forward."
---
Stanwix parents quizzed over school places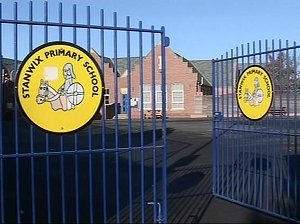 3 Mar 2010
A rising birth rate has caught out the County Council in the north of Carlisle.
They are now admitting that they need more school places, which more than vindicates Eric's opposition to the closure of Belah School, which has given rise to these new problems. Stanwix parents are to asked about school expansion plans
Eric is getting complaints from residents about the school situation north of the river since Belah School was closed.
He said,
"I had a mother in my surgery last week who was having to have her child taxied across town, the problem is getting worse not better.

"Belah should never have been closed. The real solution is to build a small community school on that site. It could well be that the costs of doing that would be no more than the costs of building the extensions to the schools.

"I have grave concerns about the overcrowding of the Stanwix schools and there are fears that Rockcliffe could lose its rural school character.

"They got rid of temporary classrooms now they're having to bring them back again due to the stupidity of the county council, it didn't listen to the people who could see the reality of the situation."
---
MP sets up meeting on recession hit university

26 Feb 2010
Eric has set up a meeting on Tuesday with Higher Education Minister David Lammy.
University of Cumbria vice chancellor Professor Peter McCaffery will be with Eric when they attempt to thrash out a deal for the cash strapped university. Up to 200 jobs could go as the university struggles with a £20M deficit.
Eric said,
"I think things probably have not been as well managed as they could have been and I think the board has got to take some responsibility, but we are where we are.

"We've got to secure the long-term future of the university and get the best deal we can for it. There is a need for some capital money to improve the existing estate and a guarantee from the minister for the long-term future of the university.

"I'm optimistic the university has a long-term future but we need that assurance from the minister and we need some infrastructure money over the next few years. The vice chancellor has got to tell David Lammy that there is a business case which will put it back on a strong footing."
The university was formed by the amalgamation of existing colleges in August 2007, but has been hit badly the recession and its funding shortfall since then.
---
Eric takes the wheel
5 Feb 2010
Eric got behind the wheel of a lorry as part of a visit to see apprentices at city training firm System Training.
He met with the apprentices as well as prospective employers at the firm which is the only place that provides logistics training in warehousing and distribution.
Eric said,
"In Carlisle, we have a great tradition in the logistics industry. The likes of Stobart and Armstrong and many more were all founded in the Borders region and have gone on to great success. We have got to make sure that we have young people with the skills for the 21st century.

"What we used to do just won't do anymore, we've got to be more systematic and give youngsters the skills employers require. I am impressed with the quality of the youngsters - this is the way forward. By giving youngsters these skills we can ensure this part of the country continues to lead the logistics industry."
The teenagers hope to secure jobs with local employers in the field at the end of their six month course.
---
University crisis - Boaden seeks clarification of Caldew Riverside
5 Feb 2010
Councillor Michael Boaden, Leader of the Labour Group on Carlisle City Council has called on Council Leader, Mike Mitchelson to urgently clarify the position with regard to the Caldew Riverside site.
Reacting to the news that University of Cumbria have made it clear that they have no intention of proceeding with any plans for a Headquarters in that area, Cllr Boaden said:
'Although disappointed about this setback to establishment of the University HQ in Carlisle, I am pleased that the Board have clarified their position and I wish them well in their efforts to address the serious current difficulties and establish a stronger, fit for purpose institution.

However the decision does inevitably lead to a series of questions which must be answered urgently by the Leader of the Council.

Firstly we need to know the position with moneys spent and potentially committed to the remediation of the land. The Leader of the Council said earlier in the week that this work would continue.

Is this correct and sensible given that it is my understanding that the support from the North West Development Agency was conditional on development plans being proceeded with? Also in the light of the University decision will the Council now have to repay the money already received and spent? And if not what is the purpose of spending further considerable sums of public money on remediation of land which is not now to be developed in the foreseeable future?

Secondly what is the position with the discussions involving Tesco, who have an interest in land in the area? The City Council leadership passed responsibility for leading these discussions over to Carlisle Renaissance. This was a bad move with the potential to lead to a bad deal for the people of the City and these negotiations must be ended and the prospect of some kind of land swap involving the land allocated for a supermarket at Morton must be halted immediately. As the Labour Group has called for consistently for many months there must now be open competition for the disposal of land at Morton.

Finally given that securing the position of the University on Caldew Riverside was one of the limited priorities of Carlisle Renaissance, is it possible to ask them to immediately switch their focus to the 'people's priorities' of sorting out Botchergate and getting on with helping to establish a Theatre for Carlisle.'
Mr Boaden is the Labour Parliamentary Candidate for Carlisle.
---
Stagecoach decision a backward step - Boaden
4 Feb 2010
Michael Boaden, Labour's candidate for Carlisle at the next General Election has today stated that he will be writing to the Competition Commission regarding the decision of Stagecoach to stop running the Dalston to Cotehill bus service.
Mr Boaden said,
'Stagecoach unilaterally pulled the plug on a vital and important service for residents in a number of villages around Carlisle. This was not only a backward step but clearly demonstrated the dangers of one operator having a monopoly on the provision of services in an area like Carlisle.

I am pleased that the County Council has been able to step in on this occasion but we all recognise that such intervention is not always possible.

The Competition Commission have been charged by the Office of Fair Trading with making a detailed study as to whether bus services in the UK are lacking in competition in a way that results 'in a detrimental effect on customers such as higher prices, lower quality or less choice of goods and services.

I will be submitting this issue as evidence of what can happen to the quality of service offered to customers if one company has such a powerful position.

The example of the Dalston to Cotehill route is just the latest in a series of actions by Stagecoach, which clearly demonstrate that the priority is profit rather than public service.

They have often used their monopoly position to arbitrarily propose the axing and changing of routes and raise already high fares without proper notice. In short we have a situation in the City where the bus company fails to provide a full and proper public service and there is often little that can be done.

Furthermore I will lobby hard to ensure that any recommendations coming forward from the Commission are progressed."
---
'Not one job created, not one change made'
3 Feb 2010
Labour's parliamentary candidate Michael Boaden has hit out at the scandalous waste of Renaissance.
He says nothing has been achieved for the millions of public money spent. He was speaking as the Tories and Lib Dems rejected Labour's plans to use some of the money to clean up the city.
Michael said,
"Over five years Renaissance has cost £6.6m in public money. That's a shocking, scandalous waste. Not one job created, not one change made."

"There is £300,000 in the Renaissance budget next year. Labour wanted to use £80,000 of to regenerate Botchergate and St Nicholas.

"Also that £100,000 be spent cleaning up the city. That would pay for two enforcement officers to check on litter and dog fouling, and would augment the work of area maintenance teams. The city is getting dirtier and it will get worse unless we do something about it."
---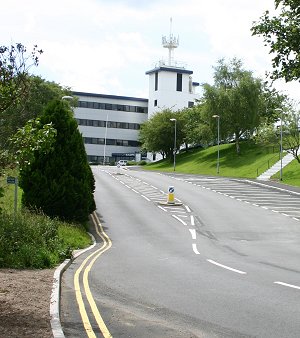 Welcome for Hilltop Rethink
3 Feb 2010
Eric has welcomed the decision by NHS Cumbria to review the plans for a 'super surgery' at Hilltop Heights.
He has campaigned from the start that the location is unsuitable and poorly served by public transport, making it a bad choice for the elderly especially as well as mothers with young children.
Eric said,
"This super surgery will be built with public money and we have an opportunity not only to have great GP and medical facilities but also to upgrade a part of the city which desperately needs it. It's a win-win situation.

"The Hilltop Heights site was always remote and inaccessible and it would cost a lot to get public transport to go there. The St Nicholas Gate site, on the other hand, is well supplied with buses; it's on the flat. The only worry now is whether the public money will be there to do it."
---
Wrong kind of mouse
2 Feb 2010
Eric is incredulous that the West Coast Main Line should be crippled by a mouse. Not a computer mouse but a live furry one.
Network Rail have written to Eric to explain that the hold up on January 2nd, the day of Carlisle's match at Everton, was caused by a "rodent-damaged cable".
Eric said,
"It's a nonsense that the whole of the West Coast Mainline could have been brought to a standstill by a mouse!

"We've spent £9 billion on doing up the line and yet we have a situation where not only were the people going to the Everton match delayed but the West Coast Mainline was brought to a standstill for half a day. I got there late but some didn't get there at all. People got there by all sorts of means - some by taxi. There was a lot of inconvenience. It was probably the most important match for Carlisle in the last five years.

"The point is it should never have happened. The wires should have been protected and 'Mighty Mouse" shouldn't have been allowed to stop Carlisle United fans in their tracks in this way."
---
Michael positive about Wetheral
30 Jan 2010
The addition of Wetheral to the Carlisle constituency does not worry Labour's parliamentary candidate Michael Boaden.
The traditionally Tory village and its over 3000 voters has been moved from the safe Tory Penrith seat into the city.
Michael said,
"We are just getting on with the job - going out and talking to people, in Wetheral as in everywhere else," he said.

"There are plenty of Labour voters in Wetheral. And now they are more likely to vote because they are not lost in a strong Tory area.

"Eric has always regarded Carlisle as marginal and I am not taking anyone for granted. I know we've got a fight on this year, but I'm very, very positive."
---
Renaissance bill keeps rising
22 Jan 2010
Labour's parliamentary candidate, Michael Boaden, who leads the Labour opposition on Carlisle City Council, has said he is aghast at the rising cost of Carlisle Renaissance.
Since the original partnership of the County and City Council handed control to an independent board, costs have escalated, but the city's council tax payers are still footing the bill.
Michael said,
"This is an extraordinary sum of money. The people of Carlisle have a right to ask - 'What have we got to show for it?'

"The answer is a lot of reports and consultants' documents and precious little on the ground. Public money is being wasted on a grand scale."
Much of the finance has come from other sources, but the City Council has put in £2 million so far.
---
Get your facts right, Mr Stevenson
19 Jan 2010
Labour's Parliamentary Candidate, Michael Boaden, has poured cold water on a scare put about by his Tory opponent.
John Stevenson had claimed that Labour would introduce a new tax on listening to music which he said would cost charities. But Michael says the government will not be taxing people to listen to music.
Michael said,
"The Government is not imposing a new tax on anybody in relation to recorded music or anything else relating to such arrangements. Indeed, at the end of last year, the Government launched a consultation aimed at encouraging small venues like village halls to organise live music events without needing specific licences. They have encouraged a clearer system of licensing that has worked well."
---
Burst pipe bills unfair says Eric
18 Jan 2010
Eric has raised the issue of big bills for burst pipes with the Environment Secretary.
He says that leaking water pipes after the thaw could mean huge increases in charges for metered customers.
Eric said,
"It looks like United Utilities could make a lot of money out of other people's misery. In a normal winter, this is not as big a problem, but it has been exceptionally cold. There is a need for special concession for people affected by burst pipes who then face a big increase in water bills.

"I have bought a ready-made mix for my car washers, but it has been so cold that it has frozen. I think United Utilities need to make allowances.

"It is unfair if those on meters suffer additional hardship over those on unmetered supply."
Hilary Benn, the Environment Secretary, said that customers should not be subject to unjustified additional charges.
---
Labour saves Community Centres from cutbacks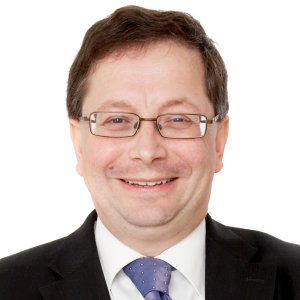 Michael Boaden

14 Jan 2010
Michael Boaden has succeeded in squashing attempts by council leaders to cut funding to community centres in Carlisle.
He tabled a motion at a council meeting at the Civic Centre to block the cuts plan because of the 'central role' the centres play in the life of the city.
Michael said,
"Funding cuts would be a major step back for the council. Make no mistake, this will result in jobs being lost and a greater burden will be put on volunteers - and they might not want to step forward in quite the same way. The bond between this council and community centres will be broken. This is a terrible way to treat all those who work in and use our community centres. We should be celebrating them, not cutting them."
---
MP pays tribute to flood defence efforts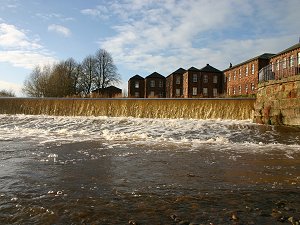 The weir at Denton Holme - the river now safe from flooding

11 Jan 2010
Eric has praised the work of the Environment Agency and its contractors.
This comes as it was announced that Carlisle's flood defences will be completed within a few weeks, a year ahead of schedule.
Eric said,
"The fact that the Carlisle flood defences are near completion is a tribute to the Environment Agency for their planning and management of the scheme, the contractors for the exemplary way in which they carried out the work and the investment that was made available to fund this vital scheme.

"Because of all these efforts, the people of Carlisle were saved the misery of being flooded again last November."
2,500 homes and business will now be far better protected as the final phase which protects the city centre and the Willowholme and Denton Holme areas is soon to be finished.
---
Carlisle can sleep safely
8 Jan 2010
While Carlisle shivers, Eric remembers the disaster of another weather event five years ago.
It was five years ago that the city was devastated by floods with thousands of homes inundated by up to seven feet of water as rain poured down on the city.
Eric and his wife Elsie were among those who were victims of the floods. Looking back Eric commented,
"The floods were devastating but people pulled together magnificently. The response in Carlisle became an example.

"The important thing is that we didn't have the floods and then just forget them. Lessons were learned. There was a big inquiry, which I gave evidence to, and recommendations were made which the Government accepted.

"I think we should also pay tribute to the Government, the Environment Agency, and the relevant contractors for the exemplary work done on our flood defences, which means people here can now sleep soundly and safely in their beds."
---
News 2009 | News 2008 | News 2007 | News 2006 | News 2004-5 | Home Page
On behalf of Eric Martlew, 3 Chatsworth Square Carlisle Cumbria CA1 1HB