What did Labour - and Gerry - ever do for us?

"Lives are changing for the better here in Durham, and I want to make sure they go on improving. The best way for you to make this happens is to vote Labour" Gerry Steinberg


Modernising the National Health Service. - Durham needs investment in local health care. Will argue for resources to continue improvements.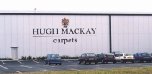 Putting jobs first - We need local jobs for local people. I will continue to work to bring employment to Durham.


Fighting Crime - We all want to be safe in our homes. I will support community policing throughout the Constituency.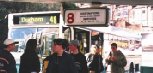 Supporting neighbourhoods. -Villages need local shops and good public transport. I will fight for local Post Offices and regular bus services.


Improving schools. - There's more to do to improve school buildings and equipment. I intend to see Durham schools get the resources needed.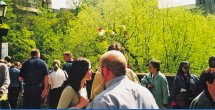 More in work - Over 500 young people in Durham have got jobs thanks to help from the New Deal. Overall, the number out of work and claiming benefit has fallen by 50% since 1997.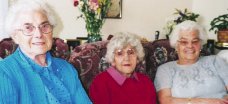 Fairer deal for pensioners - All 14,000 pensioners in Durham benefited from the £200 winter fuel payment, while over five thousand senior citizens aged over 75 get free TV licences. Now free bus passes are available for half price fares!

A better health service for all - After a twenty-year wait, the Labour Government gave the go ahead for the new general hospital in Durham. With the biggest ever long-term investment, Labour will provide a bigger and better health service for everyone.


Smaller class sizes - 4909 infants in County Durham are benefiting from being taught in smaller classes. No five, six and seven year olds in Durham are in classes of over thirty this school year.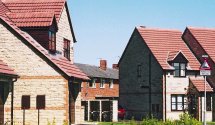 Healthy economy - With a stable economy, mortgage interest rates have stayed low, and the days of house repossessions and negative equity are gone. Mortgages now average £1200 a year less than under the Tories.

Gerry Steinberg and Labour - working for the people of Durham

Alan McCall from Belmont: "Gerry always listens to what people are saying, and then takes appropriate action. I think we are fortunate to have an MP so active in the Constituency, who is approachable and available when needed."


Rachel Green from North End says, "I needed my passport changing to my married name quickly. Thanks to Gerry, we now have a Passport Office here in Durham. Instead of weeks, it took just four hours!"


Kath and Dave Hewitt of Brandon, " The working families tax credit made all the difference to our income. It makes working more worthwhile and it's straightforward and reliable. The Tories would take it away."


Michael Burns of Gilesgate Moor: "The Labour Government has improved employment rights. There's the minimum wage, paid holidays for the first time and part time workers have better rights. We would never have got this with the Tories, and I want Labour to continue its good work."


Geraldine McLoughlin from Ushaw Moor said, "I'm pleased that Gerry always supports moves to improve animal welfare. As well as calling for action to end unnecessary experiments with animals, he has supported campaigns to protect endangered species like the whale."


Kevin Patterson (17) from Witton Gilbert "Gerry helped me when my mobility allowance was stopped. It meant we no longer had a car. My Mum and Dad tried everything but no one seemed to listen. We visited Gerry at his surgery and he took up our case. Thankfully he got it sorted it out. We were all so relieved. It makes so much difference to my quality of life to be able to get out and about."


Flo McCall of Gilesgate Moor "I wrote to Gerry about pollution going into the River Wear. After approaching the relevant agencies, no action was being taken. However, when Gerry took the matter up for us the problem was soon resolved. He was most helpful and let us know just what was happening."


Jerry Ranson, Gilesgate "I contacted Gerry Steinberg after a long dispute with the water company and the local council. No one would take responsibility for replacing faulty water pipes. Gerry listened and contacted both sides. I'm pleased to say the repairs were made and our water supply returned to normal soon after, thanks to his prompt action."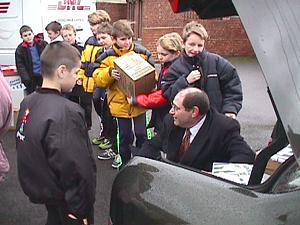 Gerry made a successful appeal to local schools for books for Porta Farm School in Zimbabwe. After visiting the school and seeing the need for the most basic resources, Gerry invited all the schools in the constituency for the books they no longer needed. There was an excellent response, and a local firm agreed to transport the boxes of books to Zimbabwe.